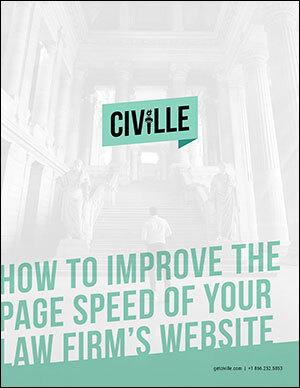 Our guidebook will help your law firm
Understand how page speed impacts a user's experience on your site and overall SEO rankings
Learn how to check your page speed score and identify what is causing page speed issues
Optimize and improve your law firm's mobile page speed score with 8+ techniques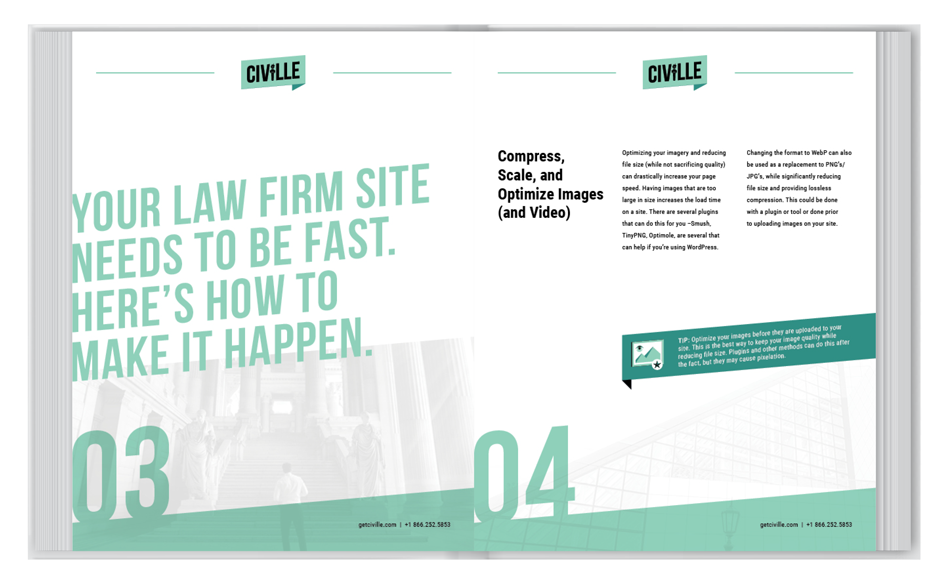 Your Guide to Higher Google Rankings and More Leads
P: Is your law firm website struggling to convert users? Do you have a high bounce rate on mobile devices? Are you struggling to rank on Google?
While there may be many factors at play, one of the biggest reasons why your law firm site may be losing visitors and struggling to rank on Google could be highly related to mobile page speed. Page speed plays a significant role in not only the user experience, but also is a ranking factor for SEO.
Hear From Our Clients
Tabak Law

Tabak Law has been a Civille client for over a year and has seen exponential growth thanks to a great website and effective marketing plan for SSDI, Veteran's Benefits, and Worker's Compensation.

92% increase in YoY Organic Traffic
36% increase in YoY Organic Leads
17% increase in YoY Paid Search Leads
Google Business Profile Top Positioning

Tabak Law has been working with Wes and the team at Civille for over a year and we continue to see impressive results. It is apparent that the entire team cares about their clients and take their work seriously.

AC Rieman Law

Attorney Amanda C. Rieman, Esq. broke away from the large firm world to start her own practice, focusing on uncontested divorce. She wanted to personalize her brand and connect with potential clients that needed assistance.

Personalized Site Design
Custom Logo Design
Increased MoM Organic Traffic and Leads
Google Business Profile Top Three Positioning

Civille is a reliable and effective partner – if you have a question, they have the answer. What I love most is that they don't apply a cookie-cutter or "one size fits all" approach; they work with each client to develop and individualized plan that works for any business and/or budget.

Need help with your law firm's website?
We can help.