As attorneys, you understand the struggles of the underrepresented. More than 20% of the population of the United States suffers from a disability. In 2021, there is no excuse for having a website that isn't accessible to everyone.

Civille websites are fully compliant with current accessibility standards: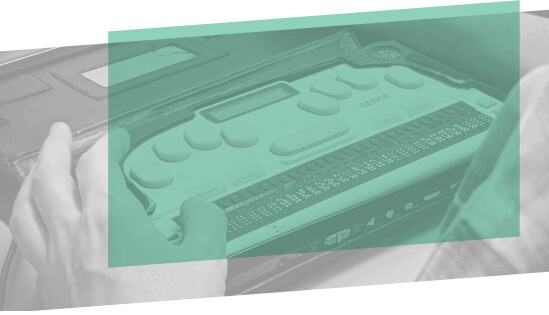 Is Your Law Firm Website
ADA and WCAG Compliant?
Run our free check to see how your site scores

Build Trust in Your Brand
You may think your website can be basic. When people look you up online, you need to have a site – that's it. But your website should be so much more than that. Law firms that care about their site and utilize it for lead-gen agree – these are the best leads.
Protect Your Business
In addition to providing needed accessibility options for people with disabilities, having a top-tier accessibility tool protects your website from potential legal action. If you need a working example of this, simply Google "Dominos ADA" to see the impact having a non-compliant site can have. With Civille websites, you get a WCAG and ADA Compliant website, complete with an accessibility statement and certification of performance should it be needed. The tool on the site is always running and making any required adjustments in real-time.