We Believe There's Freedom in Transparency
We believe in access to information. You should not only know how your law firm website and marketing is performing, but understand the why. At Civille, we make it easy for you by providing you not only with details on what we're doing, but in depth analytics on what's working and what's not. From implementation to reporting and tracking within your CRM, we take care of it all. Better data driven insights and reporting makes it easier for you to make better decisions. Law firm digital analytics doesn't have to be complicated. Take the guesswork out of your marketing and set yourself up for success with Civille.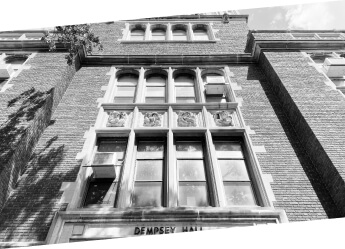 Don't Become a Statistic. Measure Your Firm's Wins and Losses.
26%
Of Law Firms Do Not Track Their Leads at All
65%
Of Law Firms Do Not Have Proper Analytics Setup for Their Site
90%
Of Law Firms Do Not Audit Their Site Frequently
An Analytics Approach That Comes Standard With Civille Services
Custom Reporting
Whether you're using us for a website, consulting, or marketing, we report on everything we're doing and the metrics that matter most to you. And best of all, showcase them in an easy to read and understandable format that helps you make better marketing decisions. Depending on your needs and marketing portfolio, our custom reporting solution deep dives into several things including website and conversion performance, paid advertising performance, SEO/content performance, GMB performance, local service ads performance, and more!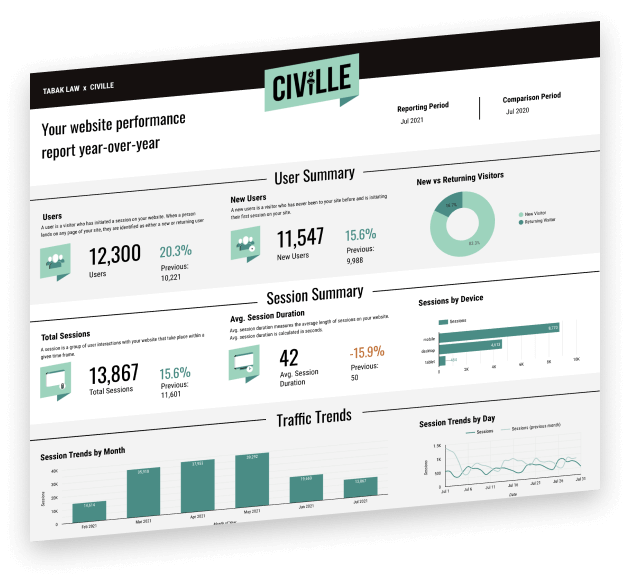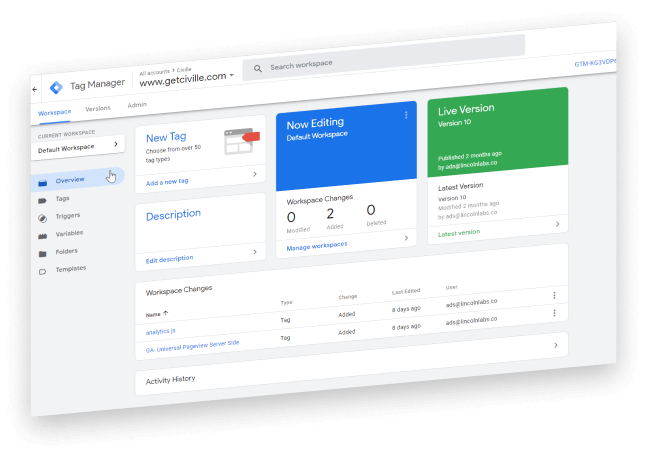 Tag Management + Tracking
Adding more layers to your digital marketing often creates the need to install many tracking pieces on your site. We do the heavy lifting for you by managing all your tags and making sure they are tracking and working correctly. Using a variety of tag management tools and installations, we also ensure that your tags don't delay or decrease site speed. On top of that, we also set up standard tracking on all conversions (phone calls, text messages , along with site interactions that are valuable to make better website/marketing decisions.
Ongoing Marketing + Analytics Audits
Auditing your law firm's site and marketing is crucial in identifying errors, issues, opportunities, and more. Even if you have a new website or are using a third-party provider, auditing at the very least provides reassurance that everything is working as it should. At Civille, we not only provide FREE audits for prospective clients, but frequent audits for all clients that enroll in websites or marketing. That includes audits on your site, SEO, site security, ADA compliance, competitor monitoring, and more. For us, it's check and balances, and for you–it's peace of mind things are working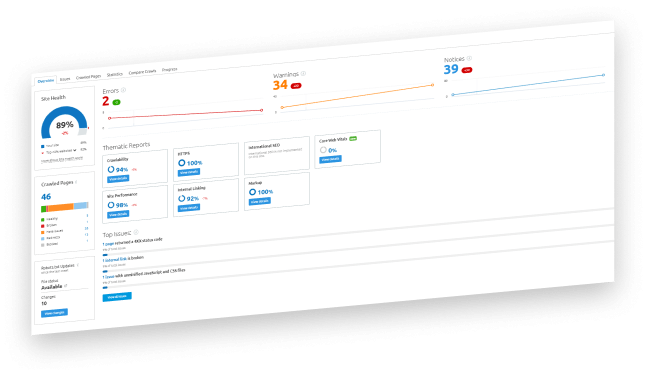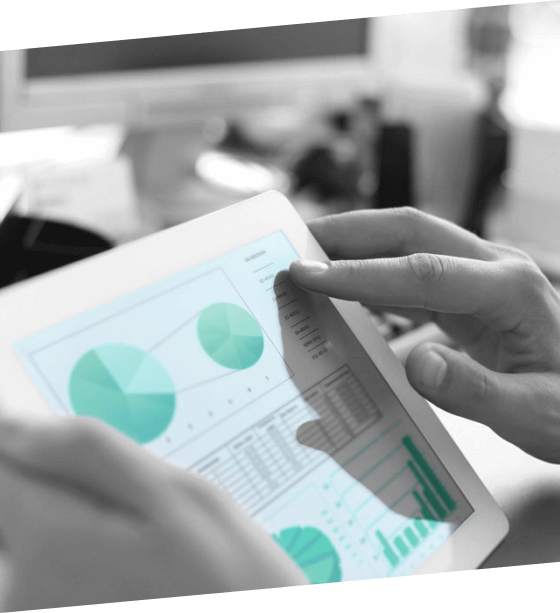 CRM Attribution + Analytics Consulting
Our approach to paid advertising is similar to that of SEO — to bring more qualified traffic and more qualified leads to your business for less. With every paid advertising campaign, we focus on using data, landing page design, compelling ad copy, and more to build campaigns and ads to drive the best results at a lower cost.