Unique Law Firm Website Packages To Grow Your Business
Civille Brief
Microsites For 1-2 Attorneys
If you're a small law firm that's just starting out or has less than 2 attorneys, the Civille Brief law firm website can get your online brand strategy kicked off quickly. Our Civille Brief sites are not only attractive and engaging, but they are also very affordable. They include all of our basic website functionalities, along with:
Personalized Site Design to Fit Your Individual Brand
Up to 2 Pages of Customized Content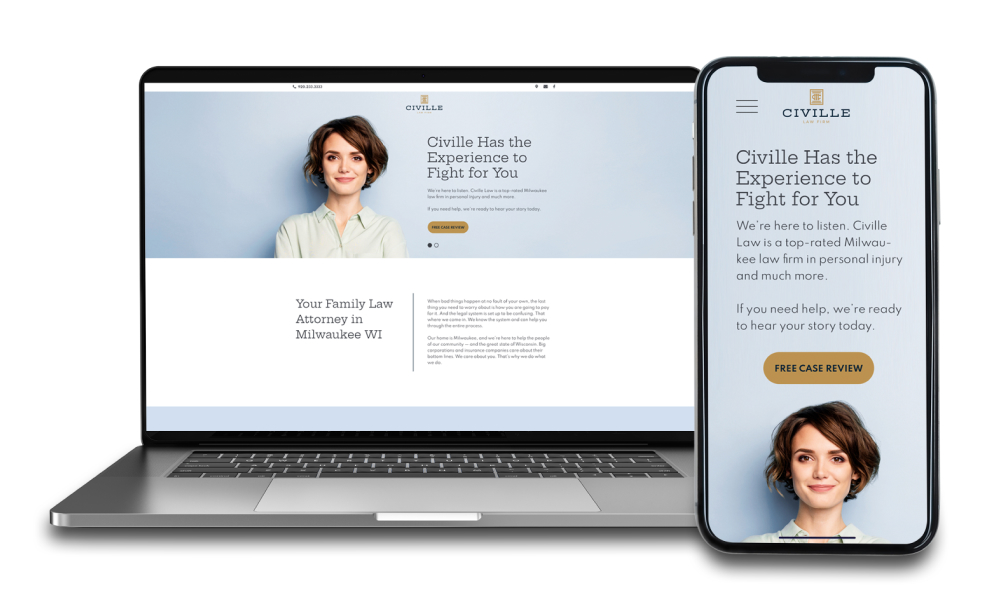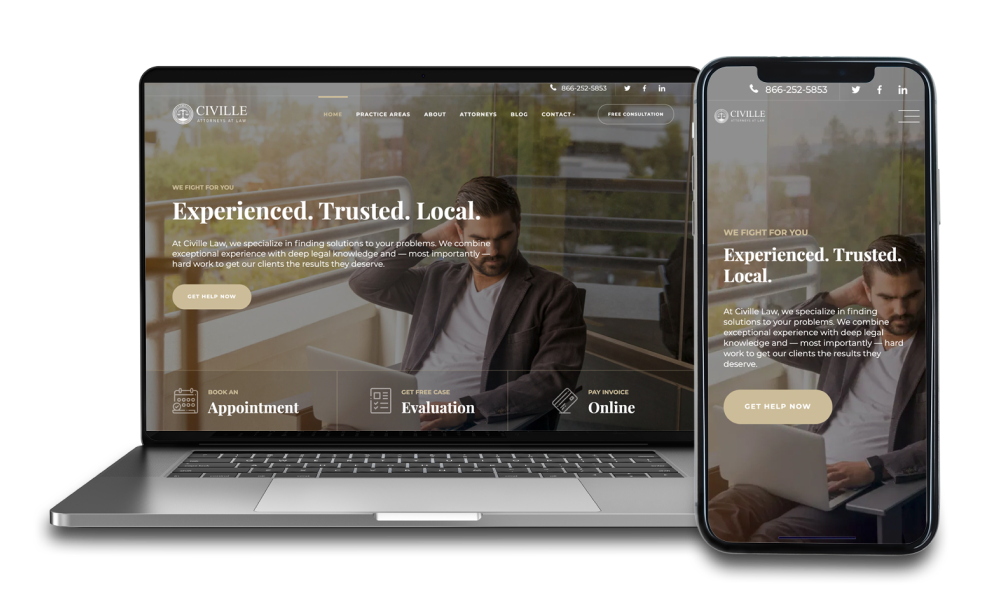 Civille Core
Fully Functional Sites for Mid-Size Firms
Take your small law firm website to the next level with a Civille Core package. Every Civille Core website is built with page speed and mobile design first–ensuring your site is fast and responsive to every device. Choose from several themes and designs, or mix and match to build something truly unique to your firm. A Civille Core package has many features including:
Up to 5 Pieces of Customized Content
Extended Menu + Page Functionality
Civille Liberty
Fully Customized Sites for Large Firms
The Civille Liberty site is the perfect package for those large law firms looking for a customized build with high functionality. From the initial design to the build, we work closely with your firm to make sure we're delivering a law firm website that fits your brand and your clients. A Civille Liberty package has many features including:
10+ Pages of Customized Content
Chat Tool + Multi Step Forms
Dedicated Account Manager
Tag Management + Detailed Reporting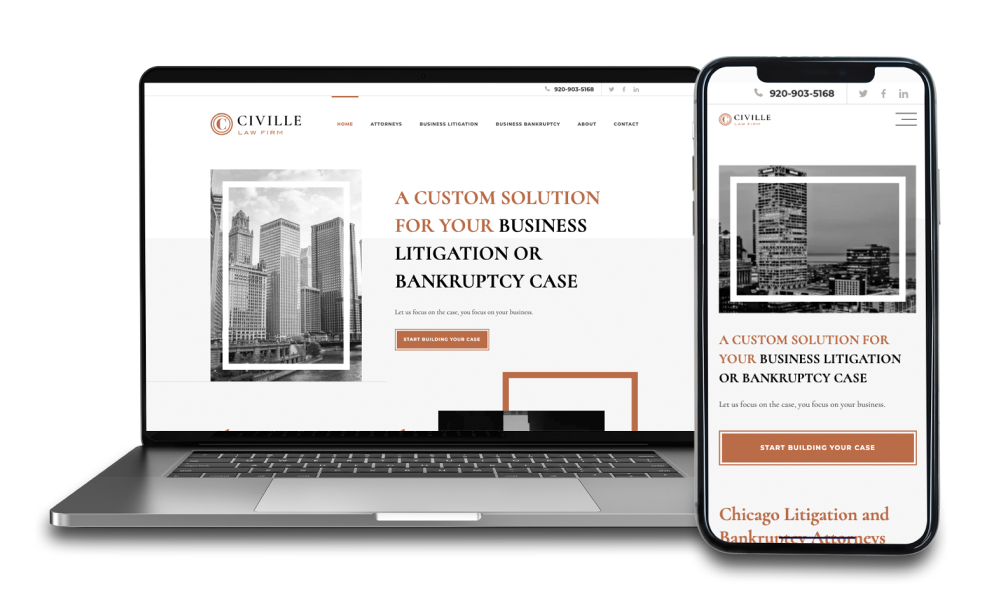 All of Our Law Firm Websites Include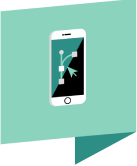 Modern + Mobile-Friendly Design
Stand out from the crowd with a sleek, modern, and mobile friendly design.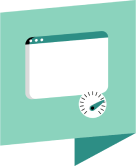 Industry-Best Page Speeds
Page speed is important when it comes to a users experience and SEO. A faster site = more traffic and more leads.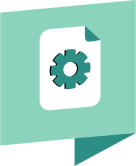 Custom Interior Page Content
Every piece of content is 100% customized and legal specific to drive higher rankings and convert users.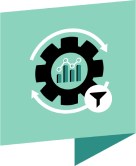 Data-Driven Conversion Optimization
Our knowledge and industry data has helped shape placement and design of CTA's and forms to increase not only quantity, but quality of leads.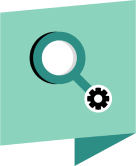 Built for Search Engines
Every website follows best practices in coding, tags, meta, and everything in between to ensure it's optimized for search engines.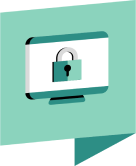 Improved Website Security
With 24/7 monitoring and extra layers of site security, we ensure that your website and customer data is protected.
Choose a Law Firm Website Package that Works for You
Micro Website
We look out for you and your site so you can concentrate on growing your practice
Full Website
A more robust website can be a hub for clients to learn about your practice
Fully Custom Website
100% customized build from start to finish
Modern + Responsive Design
Showcase your brand and attract more viewers with a site that works across all devices
Best-In-Class Site Security
Ensure you and your clients' data is safe
Fast Mobile Page Speeds
Faster page speeds increase time on site and improves conversions
24/7 Monitoring + Support
We look out for you and your site so you can concentrate on growing your practice
ADA Compliance
We ensure that your site is accessible for all visitors and meets the guidelines for digital compliance
Customized Menu + Homepage
Customize your navigation and home page elements to fit you and your customers' needs
Dedicated Account Manager
Hands-on management of your account, with frequent check-ins and consultation
Dynamic Call Tracking + Reporting
Track where your visitors are coming when they submit leads
Civille Chat + Multi-Step Form Functionality
Enhance your lead volume and quality of leads with our chat and extended form functionality
Detailed Monthly Report + Consulting
Get in-depth and actionable insights on your website and your visitors
Pages of Customized Content
Personalized and legal-specific content to help grow your organic presence and tell your story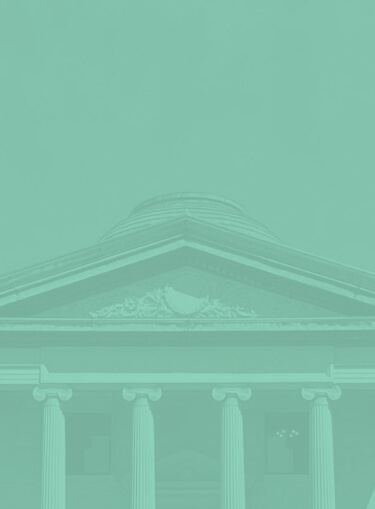 Information Should Be Free
We believe in access to information. From SEO ranking and page speed to ADA compliance, you should know how your website is performing. Sign up for our FREE monthly website report to stay in the know on your digital presence.