Impress Your Clients & Tell Your Firm's Story
First impressions are everything. Building a site that not only impresses but tells your story is what turns prospects into clients. It's what builds a relationship that lasts a long time. Having a unique and high end law firm website is what sets you apart from the rest. Don't be left in the dark–get a Civille Liberty site.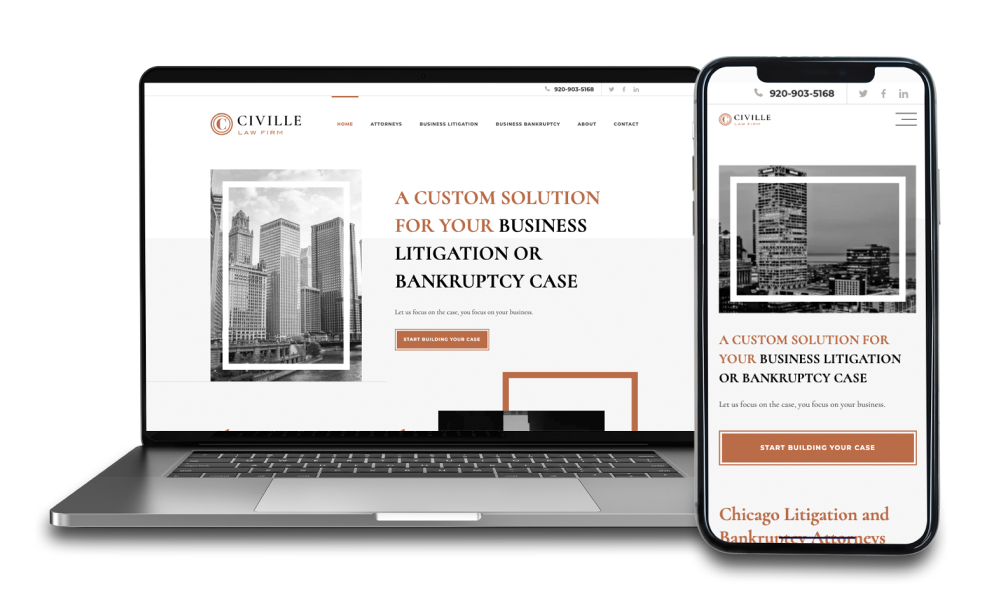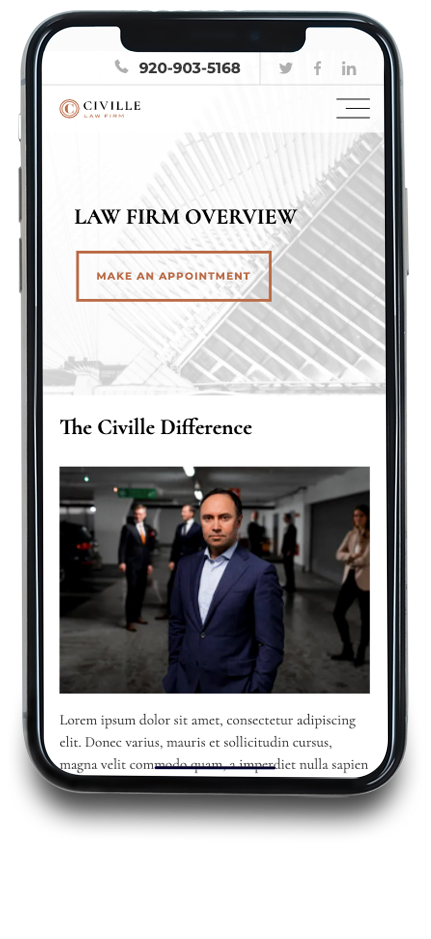 100% Customized Website
When we say your website is 100% customized, we mean it. No themes, no duplicate content, and no more looking like every other firm out there. Every Civille Liberty site is 100% customized from design to the features and content you want. Customization isn't our only focus. From search to speed and conversions, we ensure your site is putting your customers and their experience first. With Civille Liberty, you're getting something truly unique that's built to perform.
74
%
Of users visit a law firm's website to take action
94
%
Of first impressions are design related
65
%
Of law firm sites have SEO related errors and issues
A Better Chat Tool + Enhanced Forms
Optimizing your website and marketing for conversions is important when it comes to both quantity and quality of leads. That mentality has focused our attention on not only page design, but the tools that improve conversion rates. With every Civille Liberty site, you get access to an abundance of these features including our chat and enhanced multi-step forms. Depending on your need, these tools can help improve your conversion rates, or help you weed out those that aren't important to your business.
43
%
Of users prefer chat when interacting with a law firm
75
%
Of millennials are more likely to interact with messaging/forms over phone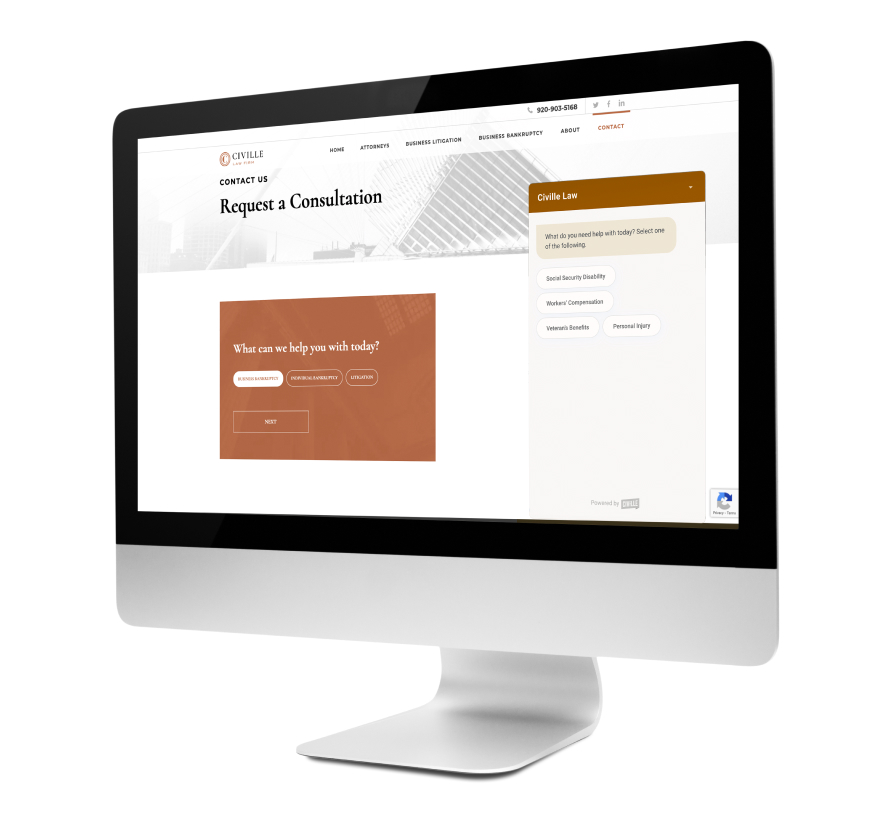 Is Civille Liberty Right For You?
Civille Liberty brings all of our tools and website features into one platform. With a fully customized design from start to finish, a Civille Liberty site is perfect for those mid to large firms that want a customized and personalized solution with high end features.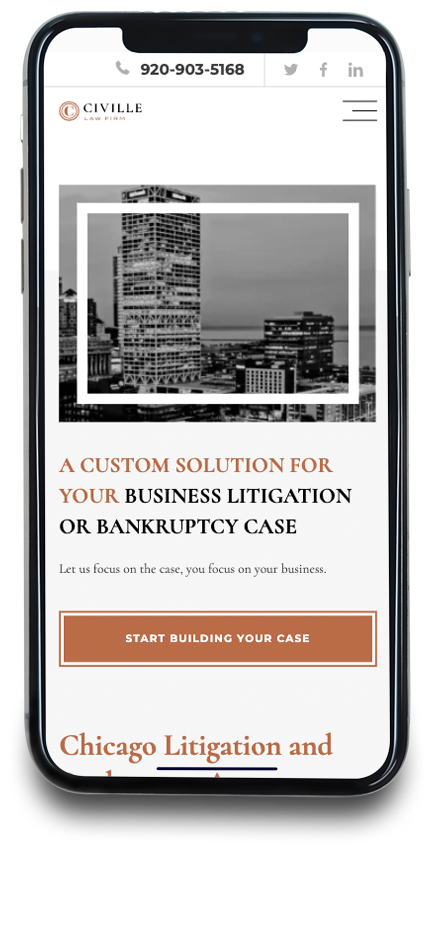 Customized for Midsize to Large Firms
For mid to large firms looking for a 100% customized build/design
State of the Art Functionality
Best in class page speeds with high unique features like chat, enhanced forms, and more
Extended Support and Account Management
For firms looking for personalized attention and ongoing recommendations
Actionable Reporting and Insights
For firms looking for detailed reporting with actionable insights that help drive decisions
All of Our Websites Include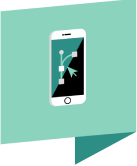 Modern + Mobile-Friendly Design
Stand out from the crowd with a sleek, modern, and mobile friendly design.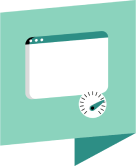 Industry-Best Page Speeds
Page speed is important when it comes to a users experience and SEO. A faster site = more traffic and more leads.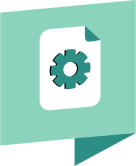 Custom Interior Page Content
Every piece of content is 100% customized and legal specific to drive higher rankings and convert users.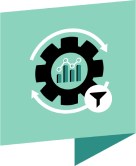 Data-Driven Conversion Optimization
Our knowledge and industry data has helped shape placement and design of CTA's and forms to increase not only quantity, but quality of leads.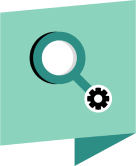 Built for Search Engines
Every website follows best practices in coding, tags, meta, and everything in between to ensure it's optimized for search engines.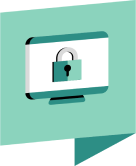 Improved Website Security
With 24/7 monitoring and extra layers of site security, we ensure that your website and customer data is protected.
Pair Your Liberty Site with an SEO Package
1 Piece of Custom Content per Month
+
Weekly GMB Management
+
Weekly SEO Optimization
OR
3 Pieces of Custom Content
+
Weekly SEO Optimization
4 Pieces of Custom Content per Month
+
Weekly GMB Management
+
Weekly SEO Optimization
+
Monthly SEO Reporting
6 Pieces of Custom Content per Month
+
Weekly GMB Management
+
Weekly SEO Optimization
+
Monthly PR and Link Building
+
Weekly Facebook Management and Boosting
+
Monthly SEO Reporting
Add PPC Marketing to Your Liberty Site
$500–$1,999
Monthly Ad Spend
+
1 PPC Landing Page
$2,000–$4,999
Monthly Ad Spend
+
Up to 4 PPC Landing Pages
$5,000–$10,000
Monthly Ad Spend
+
Up to 8 PPC Landing Pages
A La Carte Services

Chat Tool

Optimized Forms

Custom Content

GMB Management

Facebook Reach

ADA Tool

Call Tracking 1,000 Min

Call Tracking 2,500 Min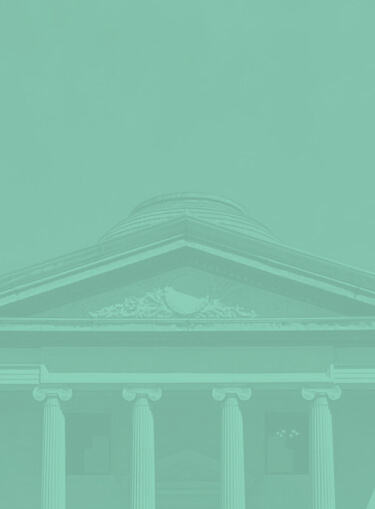 Information Should Be Free
We believe in access to information. From SEO ranking and page speed to ADA compliance, you should know how your website is performing. Sign up for our FREE monthly website report to stay in the know on your digital presence.