Take Your Law Firm to the Next Level
The foundation of every good website starts with design and functionality. Every Civille Core site is built with page speed and mobile design first, while maintaining high end functionality for your prospective clients. With an array of themes and page designs to choose from, a Civille Core site is guaranteed to take your firm to the next level.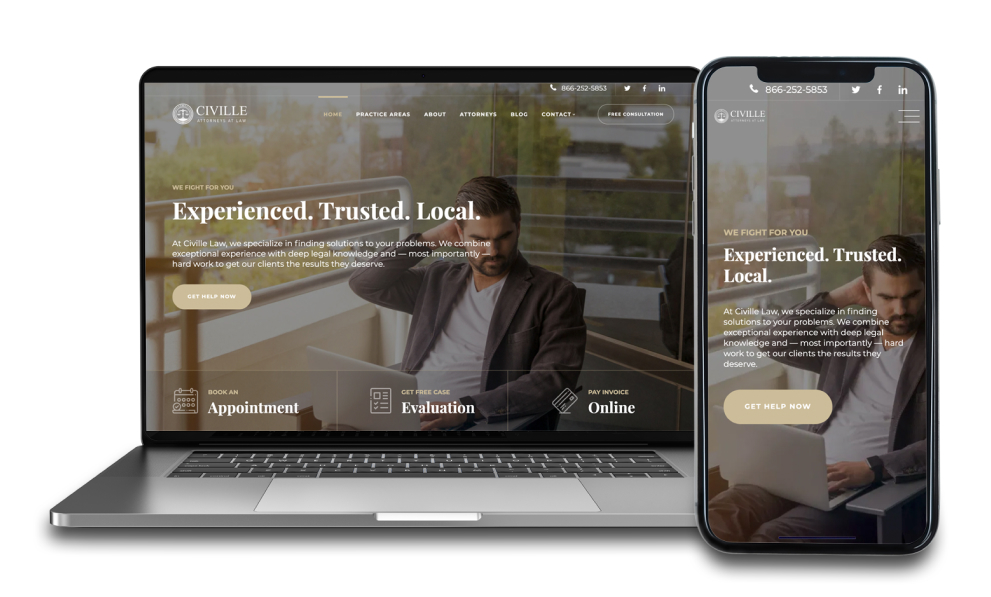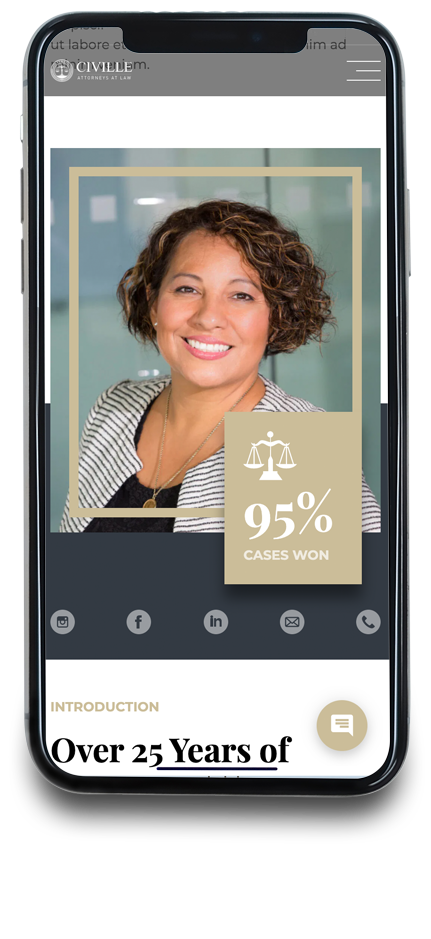 Unique and Modern Designs
At Civille, creating good-looking websites while enhancing the end-user experience has always been a focus of ours when building a design and theme. Why? It's what users expect when visiting a law firm site. Modern designs and fast websites create a positive first impression, and increase the likelihood of conversions. Set yourself apart from your competition, and give consumers an experience they will remember with our responsive and modern designs.
57
%
Of Internet Users Say they Won't Recommend a Business with a Poorly Designed Site on Mobile
38
%
Of People Will Stop Engaging with a Website if the Content or Layout is Unattractive
75
%
Of Users admit to making judgements on a company's credibility based on their website design
ADA Accessibility
Most websites aren't designed or built to accommodate people with hearing or vision impairments. This is extremely important for your firm because all websites are legally required to provide equal access to anyone that visits them. On top of being viewable and accessible for all visitors, an accessible website also improves your organic presence, by enhancing the functionality and usability for search engines. With your Civille Core site, we ensure that your site is accessible for all visitors and meets the guidelines for digital compliance.
98
%
of Websites are Not ADA Compliant
200
%
Increase in Lawsuits since 2018 on sites that are not ADA Compliant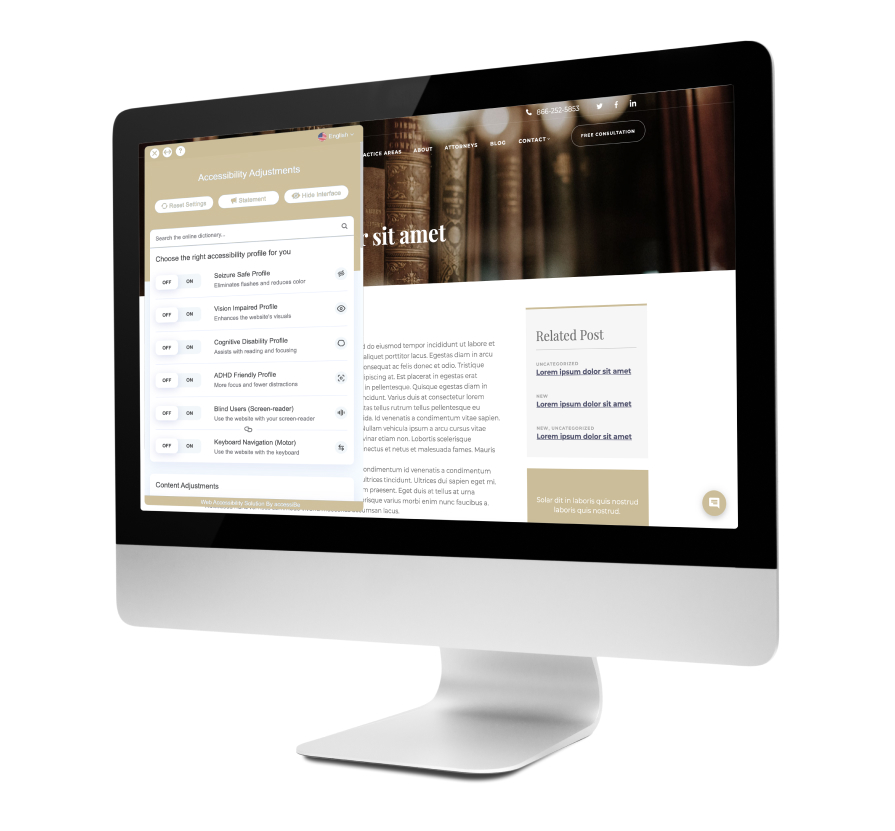 Is Civille Core Right For You?
More value with high end performance is what makes Civille Core themes the perfect site for those small to medium-sized law firms.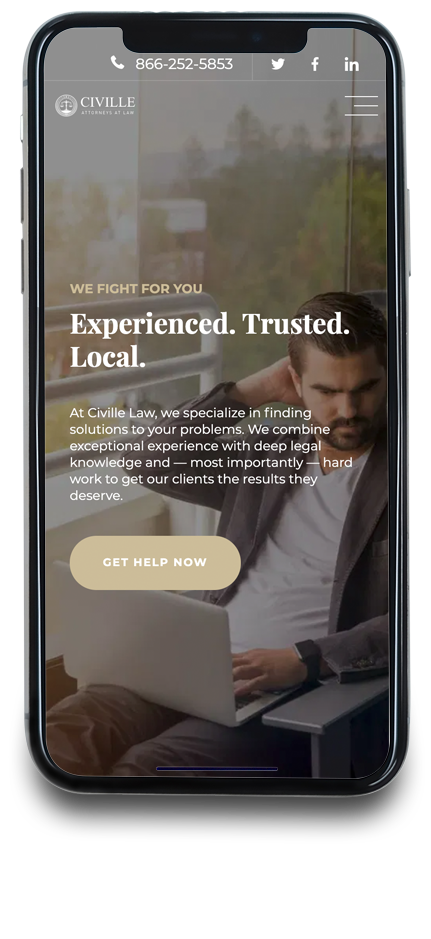 Built for Mid-Size Firms
For mid-size or establish firms with 1+ Attorneys
5 Pages of Personalized Content
For mid-size firms looking for more in depth content and pages
High Value Without the Price Tag
For mid-size firms looking for an upgrade with an affordable price
Full Website with More Functionality
For small firms wanting more bells and whistles in their design and navigation
All of Our Websites Include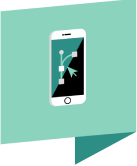 Modern + Mobile-Friendly Design
Stand out from the crowd with a sleek, modern, and mobile friendly design.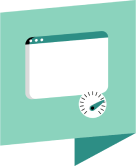 Industry-Best Page Speeds
Page speed is important when it comes to a users experience and SEO. A faster site = more traffic and more leads.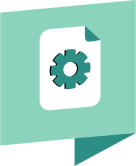 Custom Interior Page Content
Every piece of content is 100% customized and legal specific to drive higher rankings and convert users.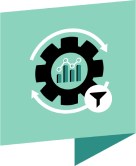 Data-Driven Conversion Optimization
Our knowledge and industry data has helped shape placement and design of CTA's and forms to increase not only quantity, but quality of leads.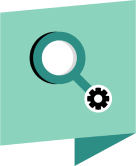 Built for Search Engines
Every website follows best practices in coding, tags, meta, and everything in between to ensure it's optimized for search engines.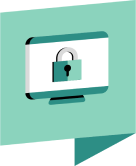 Improved Website Security
With 24/7 monitoring and extra layers of site security, we ensure that your website and customer data is protected.
Pair Your Core Site with an SEO Package
1 Piece of Custom Content per Month
+
Weekly GMB Management
+
Weekly SEO Optimization
OR
+
3 Pieces of Custom Content
+
Weekly SEO Optimization
4 Pieces of Custom Content per Month
+
Weekly GMB Management
+
Weekly SEO Optimization
+
Monthly SEO Reporting
6 Pieces of Custom Content per Month
+
Weekly GMB Management
+
Weekly SEO Optimization
+
Monthly PR and Link Building
+
Weekly Facebook Management and Boosting
+
Monthly SEO Reporting
Add PPC Marketing to Your Brief Site
$500–$1,999
Monthly Ad Spend
+
1 PPC Landing Page
$2,000–$4,999
Monthly Ad Spend
+
Up to 4 PPC Landing Pages
$5,000–$10,000
Monthly Ad Spend
+
Up to 8 PPC Landing Pages
A La Carte Services

Chat Tool

Optimized Forms

Custom Content

GMB Management

Facebook Reach

ADA Tool

Call Tracking 1,000 Min

Call Tracking 2,500 Min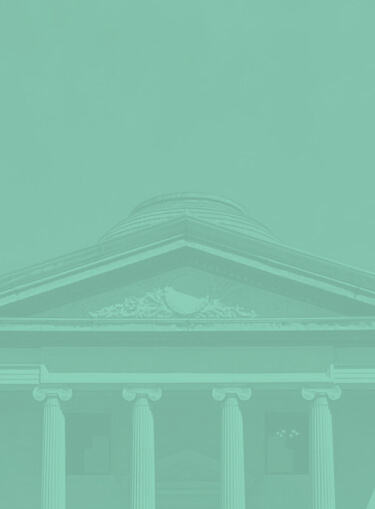 Information Should Be Free
We believe in access to information. From SEO ranking and page speed to ADA compliance, you should know how your website is performing. Sign up for our FREE monthly website report to stay in the know on your digital presence.