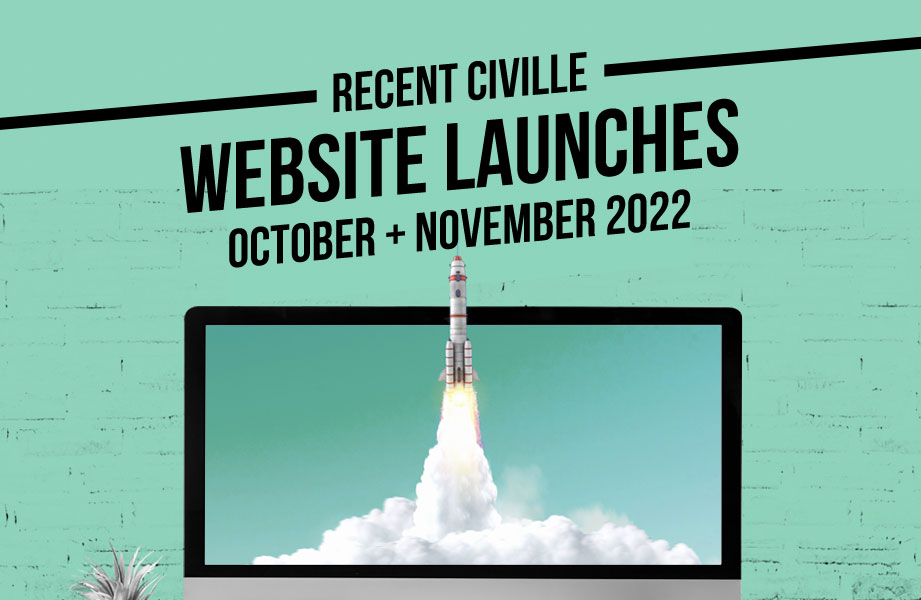 There's a lot to be thankful for around the Civille offices this Thanksgiving. 
We're now two years into this law firm website and digital tech business, and we couldn't ask for much more. Our client base grows significantly each month, as new firms are believing in us to do the right thing for their firm. And we now have the stories to back it up – stories of firms that have been able to take advantage of our secret sauce to find their own success. 
While we offer a plethora of services, our most obvious and direct is our outstanding website platform. Let's take a look at some of the recent site launches that we are most proud of.
Territorial Law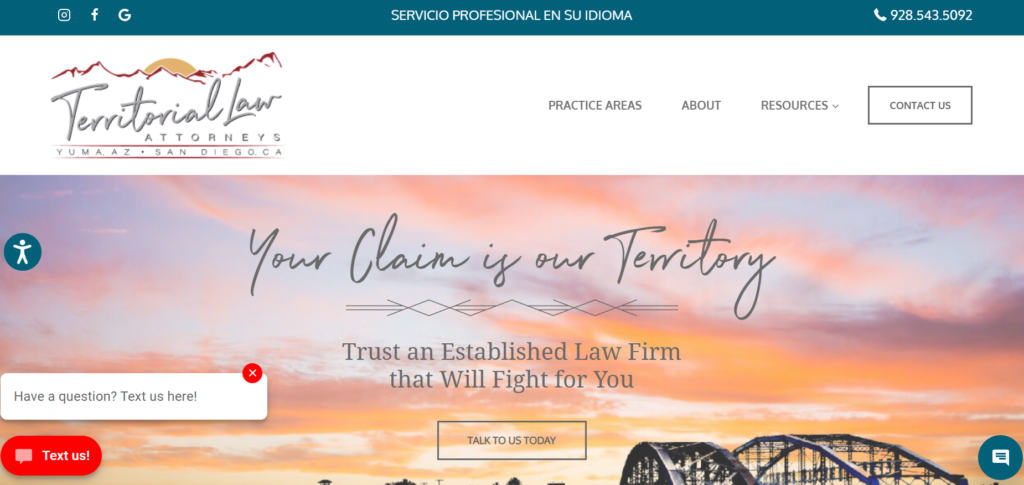 Personal Injury and Criminal Defense attorneys truly have their work cut out for them. It's a competitive service to provide, and only the strong survive. 
That's why we're proud to call Territorial Law a Civille client. These Yuma AZ personal injury attorneys are among the best in the business. They may not be the largest firm on the block, but they might just be the toughest.
Standing out in the crowd isn't easy in the PI space, but Territorial Law was more than pleased with their new Civille website that offers a fully custom design and experience.
The Law Offices of Joseph D. Bernard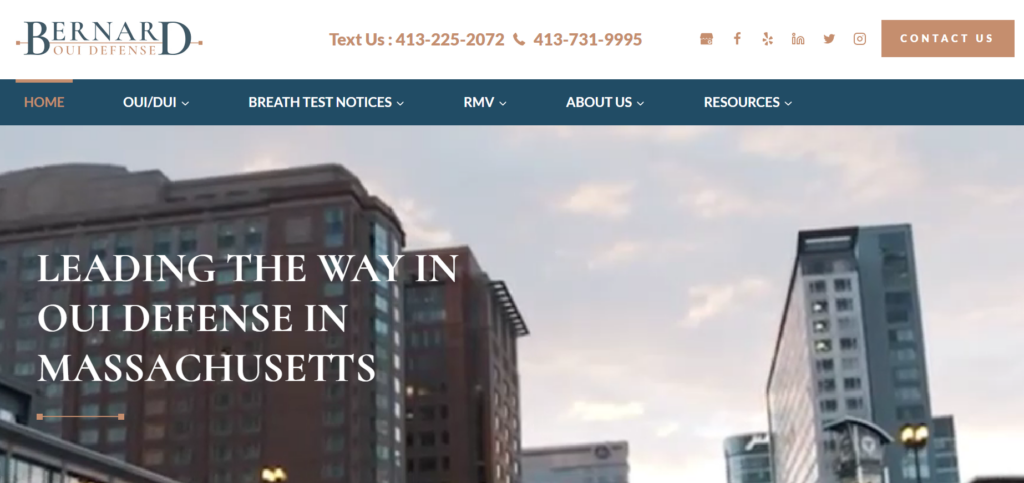 When someone makes the serious mistake of driving under the influence, they seek out the services of Attorney Joseph D. Bernard and his team.
The Law Offices of Joseph D. Bernard are the premier OUI defense law firm in Massachusetts. Therefore, they needed a site that reflected that top-notch experience. The result was a Civille website that looks great and is built to perform, easily converting more people into cases. 
Hansen Reynolds LLC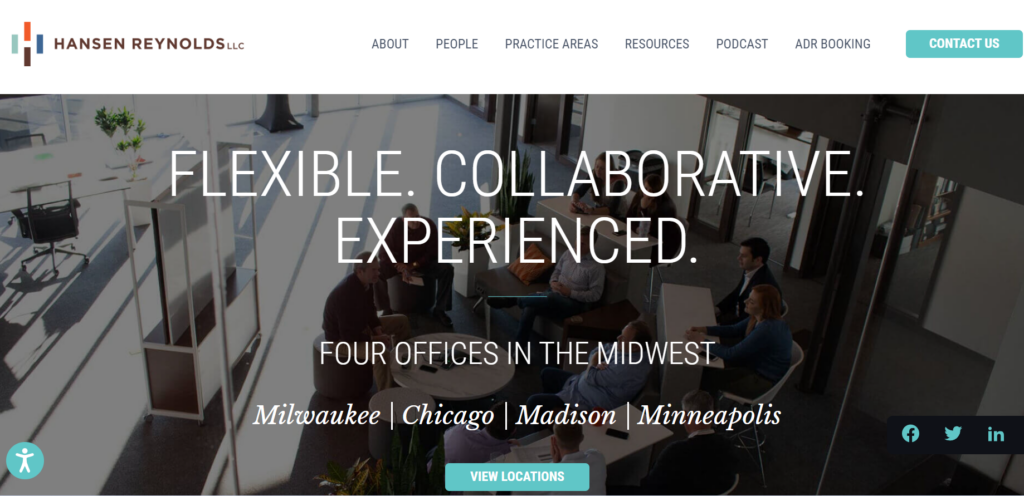 Hansen Reynolds is located in Civille's home state of Wisconsin, and we met them at a local event. That being said, they are one of the premier business litigation firms in Wisconsin and have a major presence with offices in Chicago, Madison, and Minneapolis. 
In addition to a great-looking website, we also built some lead enhancement tools, including our Civille scheduling tool. With a focused UX and specific tools, Hansen Reynolds has a web presence that does some of the difficult acquisition and scheduling work for them. 
Norris & Weber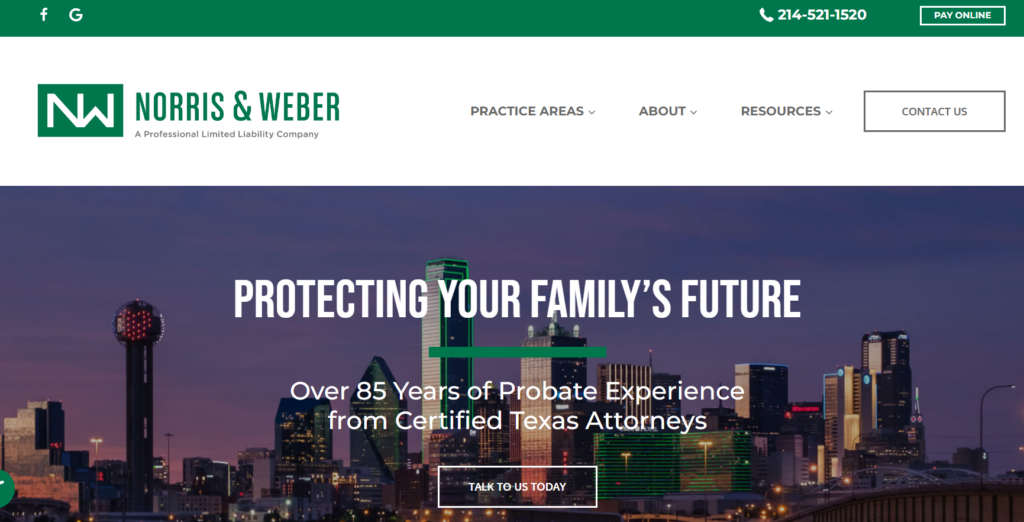 Norris & Weber was no longer pleased with their web presence, as they felt their site didn't really showcase their brand as it should. We were able to completely transform the brand through site design, and give the firm a new look and feel.
In addition to a great website, the firm is also enrolled in SEO services that will build organic momentum to allow the firm to be found by the right kind of clients, who are looking for an estate planning attorney in Dallas, for example.