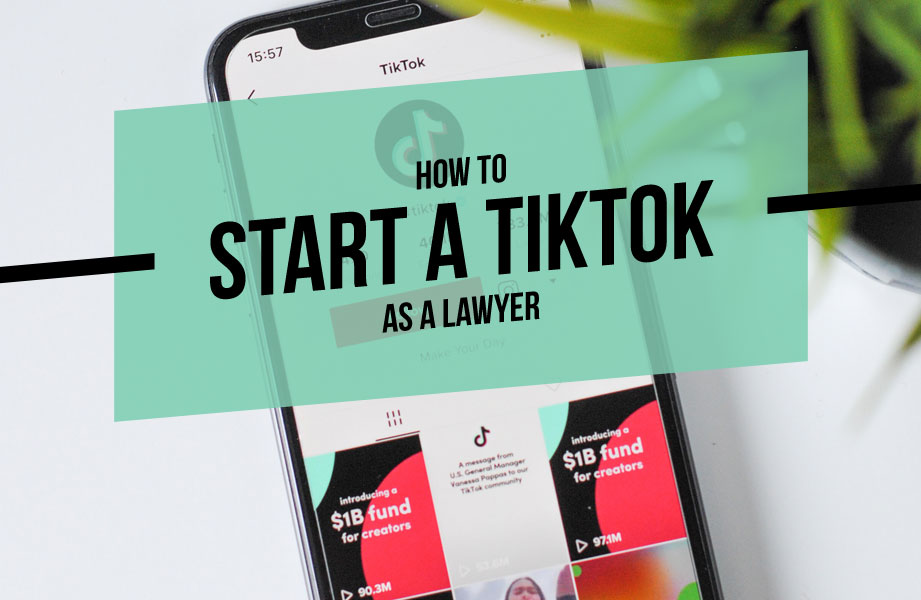 So, you've decided to launch on TikTok. It's a new frontier, a social platform like no other. One that pushes brands and companies to center themselves and show the people behind the curtain. Gone are the days of hiding behind a Twitter handle or carefully curated Facebook feed. TikTok is the latest in infotainment for social media, where you're not just making connections – you're putting on a show. But your audience is savvy, harshly critical, and their attention span shifts faster than anything you've seen before. Let Civille help you learn how to start a TikTok as a lawyer.
Trends on TikTok are measured in hours, approval can tank overnight. The people using the app also typically have extremely advanced internet skills. Don't let these facts scare you off, though. It's also a tool that can help you achieve fast and sustainable results for your law firm when it comes to growing a client base.
Why is TikTok Important for Lawyers?
As with any social media platform, it's helpful to know "Why here?" The answer is simple. TikTok offers a true entertainment experience, not just typical content. Cleaning montages set to calming music flourish alongside brief but powerful dramatic "episodes," comedy bits, and full original musicals that grow and develop in real time.
In a not-so-shocking turn, the app whose name refers to a clock doesn't showcase the clock on your phone while you're using it – mimicking the "lost in time" nature of watching TV or a movie. The videos are loosely dated, meaning that each post could have been created minutes or months ago – without your audience ever being the wiser. What does this mean for you as a law firm? The value of your videos must be higher, either in production value or in overall content.
---
How to Write an Effective Lawyer Bio
What Are the Rules of TikTok?
There are a few hard and fast rules for TikTok content that you and your law firm can use to your advantage.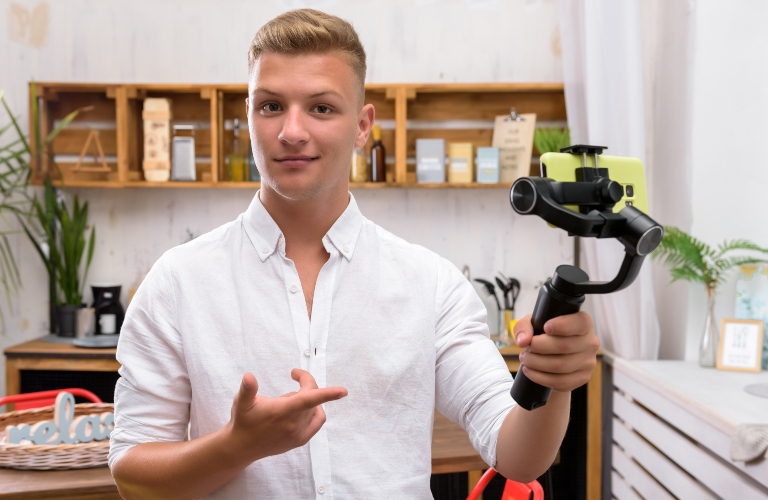 Be authentic. Show your face, don't hide behind models or actors. You're the face of your company, and you can own it – celebrate what makes you different.
Provide "insider info" – sharing tips and tricks that people under the age of 30 might not know yet will make for fantastic videos to be sent around, shown to friends, and ultimately watched over and over again (which TikTok prizes in their algorithm).
Have fun with the trends that come up on TikTok – dance moves, challenges, and more. These move quickly, so try to come up with a unique take right away in order to get out ahead of the pack.
Be social! Interacting with other people's videos and replying to comments goes a long way towards getting onto the coveted "For You Page" – a main thread of videos TikTok recommends for each user. With constant changing trends and phrases, there's no room for wallflowers. Building your community online here means actively participating in your online community.
Read More: How to Grow Your Law Firm's Social Media Following
How Does the For You Page Work?
Speaking of communication – this is where the algorithm comes in. Each user's For You Page (FYP) is curated for what they're interested in, based on their behavior in the app. What they watch, comment on, like, and share will all come up in their FYP and those of others with similar activity. Someone might leave the phrase "commenting to stay on lawyertok" which means they'd love to learn more about the ins and outs of your practice! Whatever your goals are for TikTok, be it notoriety, client retention, or simply to disseminate knowledge; there's an audience for you.
Who Should You Be Making Content For?
More than half the users on TikTok are under 25, meaning Gen Z is the dominant group. Gen Z is known for their activism, internet savviness, prankster nature, and entrepreneurship. All of these qualities have a place to shine on TikTok, and there's plenty more for you to discover along with your audience. Download the app, make an account, and turn on TikTok TV to figure out where you'd like to join in. Make your first video and enjoy the ride!
---