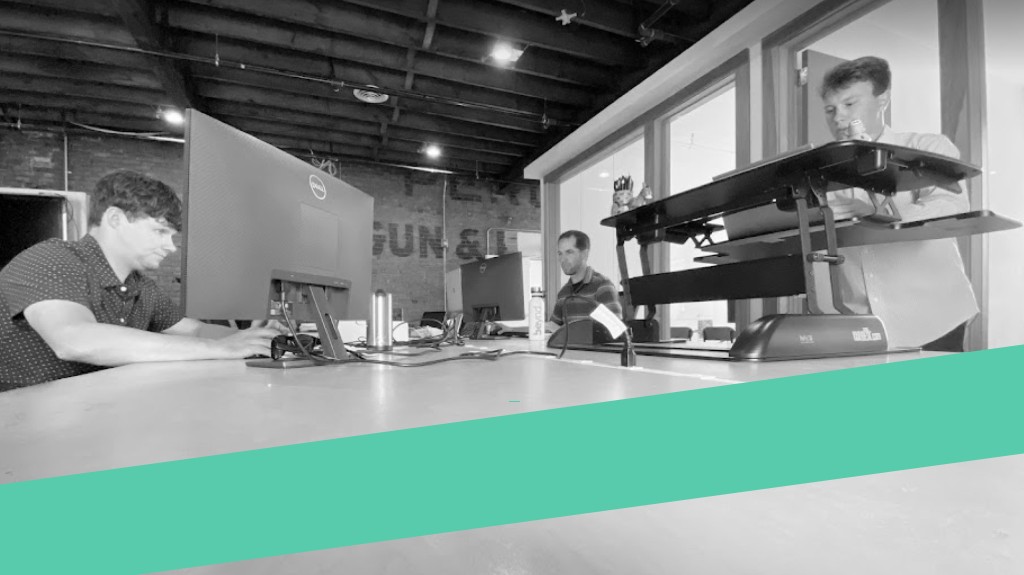 Civille was born in January 2021. But we didn't come into the world completely green (teal?) in the legal space. Prior to 2021, we had some experience and connections in legal but weren't solidly committed to entering it. That changed as 2021 kicked off as we went all-in. Almost a year later, it's amazing how far we've come.
Civille, as a part of the larger Lincoln Labs family, was founded by individuals that understood website and digital tech and had the experience to build something amazing. We were all a part of creating, growing, and strategically partnering a successful website and digital business in another sector. With our current connections and know-how, we saw a great opportunity awaited in legal. We could use our skills and experience to do something meaningful in the space – for law firms and for people that need legal representation.
We thought we knew quite a bit. But once we sat down and started to learn the needs of more lawyers, the magic started to happen. Of course, like everyone else, we were somewhat hampered on in-person meetings and conferences due to COVID. So we made every interaction count – and crafted our products to work for lawyers who were in the same boat – having to navigate their businesses in the new world.
Some of the Cool Tech We Built in 2021
Through conversations and know-how, we've developed a wide range of tech that is specific to legal. And while biased, we can confidently say that it's some of the best available in the space today.
Best-in-Class Law Firm Websites
This was the foundation for everything the Civille platform encompasses. We wanted to build a website platform that was better than what was already out there on several layers. We selected some basic pillars of success in terms of websites: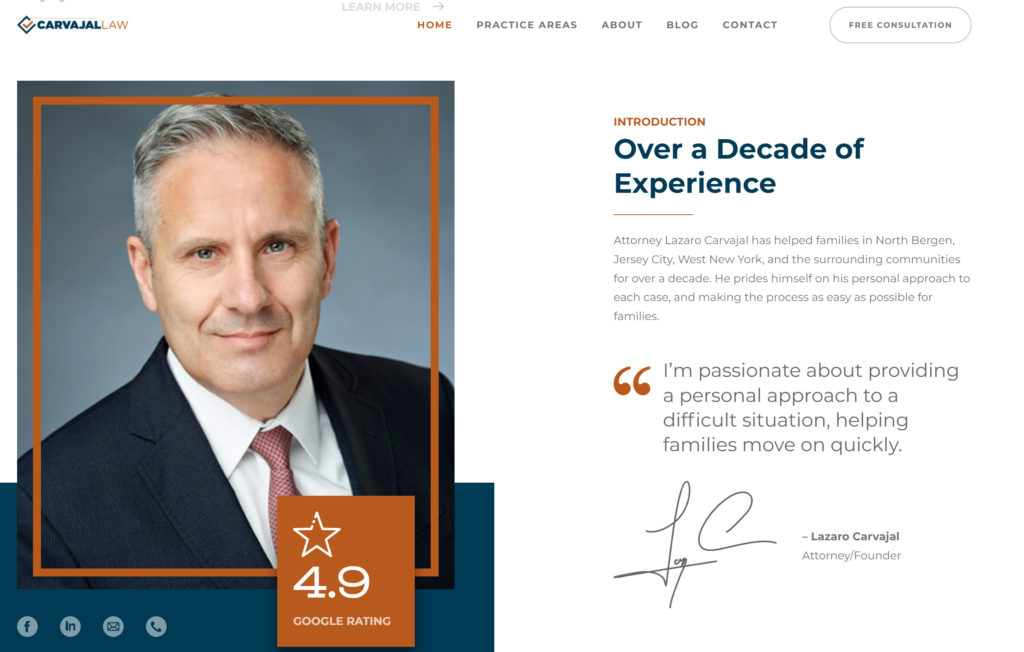 Professional – Too many law firms are gravely underrepresented by their website. As in, the look, feel, and function of their website doesn't match the physical office and personalities of their staff. The result is an underwhelming first impression that can turn some potential clients off. We chose to lead with a design focus that put the law firm's personality first.
Modern – In the same breath, law firm websites are often dated, giving the same questionable first impression. Selecting a lawyer is a very personal decision. If the website looks impressive and provides a good experience, the chances significantly increase that someone will contact a law firm.
Fast – Google can't tell us enough how much page load times are going to impact rankings and overall results in 2022 and beyond. And 70% of people say load time affects their perception of a business. That's why we made our platform lightning fast on mobile and desktop, to not only appease the Google machine – but to ensure that individuals who are looking for legal help can learn about and get in touch with a firm immediately.
Optimized – In addition to SEO optimization that goes along with the platform's speed, we provide a custom build to allow firms to stand out by using their unique value props. We also have tech that makes it easy for potential clients to interact with the firm to make them most comfortable.
Lead Qualification Tools
We learned early that many firms are already really busy. But too often, this seemed to be an immediate disqualifier for needing a quality website, SEO, or any digital assistance. Hearing this, we decided to get to the crux of this issue – automating some of the processes that are taking up time for law firms – whether a one-person firm or a large firm with many employees. Some of our newest tools include: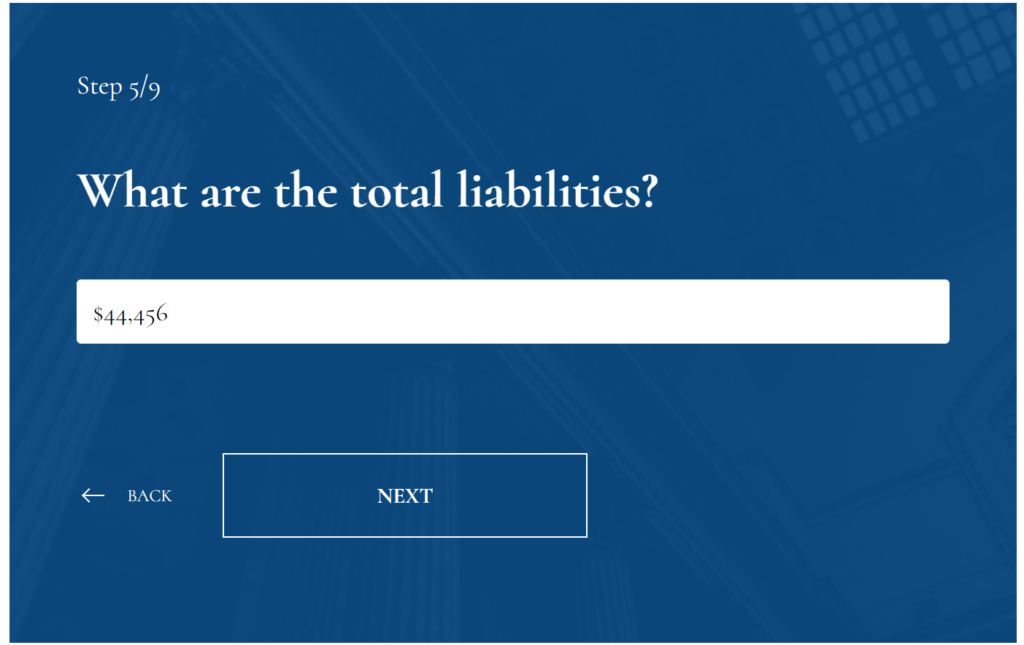 Civille Law Forms – Our proprietary forms tool allows firms to decide what kind of client submits a lead through their forms. This is fully customizable, meaning the firm can determine what questions make an ideal client (or disqualify one), and they can be asked through the process. Some firms do this to filter out low-quality clients completely. Others use it to segment their leads as A and B leads in their CRM. Others utilize it simply because the conversion percentage is higher due to the non-invasive nature of the form.
Civille AI Chat – Our AI chat tool is a partner to the Civille Law Forms, taking potential clients through the same process as the forms tool but with a chat interface. Millennials are 20% more likely to interact with a chat tool than baby boomers, and they are 75% more likely to choose chat or messaging over picking up a phone. Therefore, the Civille AI Chat serves as a low barrier to entry for this group but still allows for lead qualification for firms.
Civille Live Chat – Sometimes, firms prefer a live receptionist to be on the other end of their chat tool to get into more complex qualification questions. That's why we offer a live chat service as part of our lead qualification suite. The individuals answering the live chats are all experienced in legal conversations, meaning they will talk the lingo needed to qualify a lead effectively.
Civille Call Answering Service – The final piece of the puzzle is phone calls, as a percentage of the population will still call the firm. To save time on what can be lengthy and unfruitful phone intake, we offer a call answering service that will qualify and prepare the leads for firms as well.
Some of the Great Partners We've Made in 2021
While the tech side of the business is our foundation, we'd be nothing without some great partners that took a chance on us in the early stages. We'd like to highlight a few of them here that highlight the wide range of law firms we are positioned to service into 2022 and beyond.
Tabak Law is a high-volume social security disability, veteran's benefits, and workers' compensation firm in Milwaukee. For Tabak Law, getting a website that will rank high on Google and optimizing the Google Business Profile was essential. The service areas they work in make it essential that they are found first by high-potential clients. If they rank lower, they get more people that have already been denied by other law firms, which is a waste of time.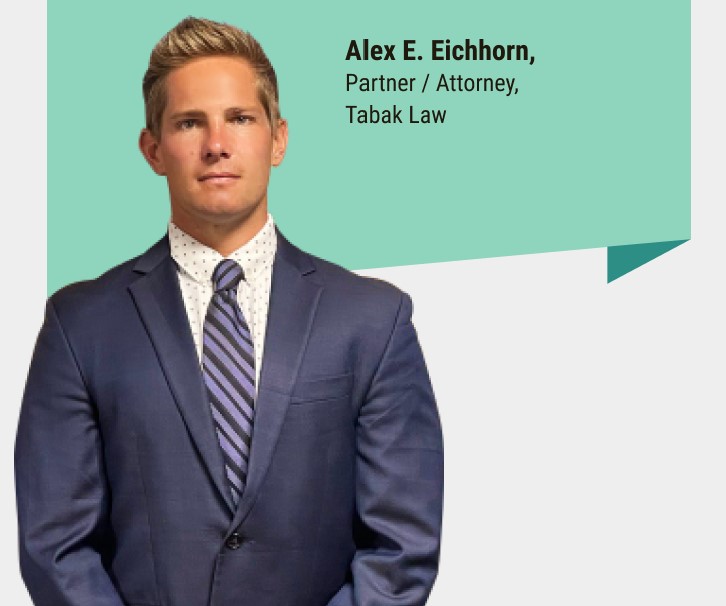 Thanks to a new Civille site, SEO optimization, content marketing, Google Business Profile management, and paid search, Tabak Law has increased its presence and dominated its region. Some stats include:
92% increase in YoY Organic Traffic
36% increase in YoY Organic Leads
17% increase in YoY Paid Search Leads
Google Business Profile Top Positioning
Beverly Beal is an attorney, influencer, and entrepreneur with an amazing social presence but wanted to bring her digital presence full circle with a new website for her law firm and her contract template service – Contract Collection.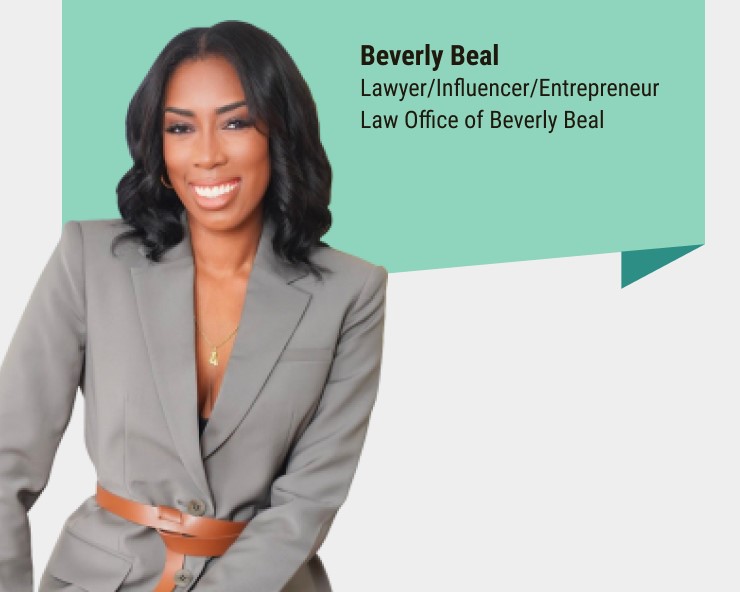 Thanks to a fully custom website build, Beverly is now a shining example of the capabilities of the Civille platform. She has two SEO-optimized sites and has enrolled in content marketing to help her brand and unique offerings get noticed. Lawyers working with creative professionals will be more critical in 2022 and beyond, and Beverly is positioned to be the pack leader.
Some of the successes of the Civille partnership for Beverly include:
Custom Site Design
Custom Site Functionality Integrations
Google Business Profile Setup and Optimization
Ecommerce Add-On Site
Amanda Rieman Johnson, Esq. cut her teeth in the large firm world, and learned some tricks of the trade along the way. After deciding to branch out and start her firm, she needed a partner to build her a custom site from scratch – and even create a logo for her unique brand.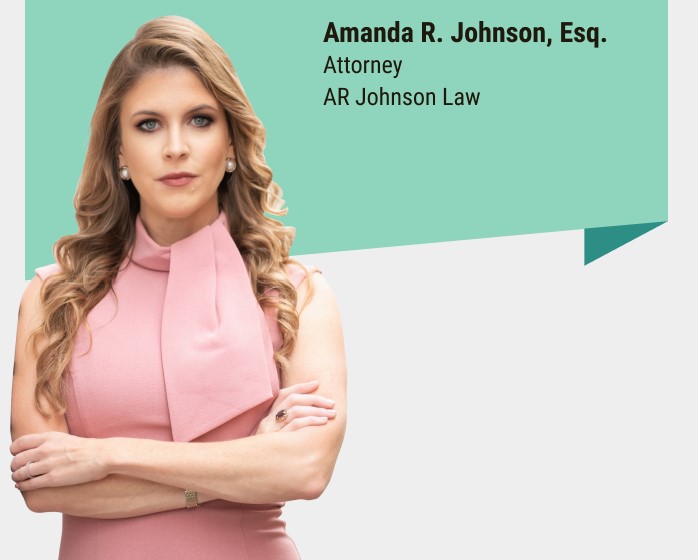 After six months as Civille, AR Johnson Law is seeing the benefits of an optimized digital presence, including a personal and professional website, content marketing, and Google Business Profile optimization. Amanda is a success story for individuals looking to break away from the large firm world and go on their own the right way.
AR Johnson Law is successful with Civille through:
Personalizeed Site Design
Custom Logo Design
Increased MoM Organic Traffic and Leads
Google Business Profile Top Three Positioning
Digital Marketing, Integrations, and Looking Forward to 2022
While 2021 was a whirlwind on many levels, we're excited to be just as busy – if not more – in 2022. We are continuing to expand our platform and work on some of the best tools in legal and are excited for the different personalities we are sure to meet along the way.
And while it wasn't a focus of this blog, we offer some of the most effective digital marketing strategies in legal as well. We brought this knowledge from our past ventures, and have updated it to dominate in 2022. Things like SEO, content marketing, Google Business Profile management, social media marketing, and paid search. We've written extensively about all of the advancements we've made in digital marketing for legal on our blog. These services are a perfect compliment for our best-in-class websites and digital tool tech stack.
In addition, we are focused on driving more meaningful partnerships in legal in 2022, to add to our already impressive book of integrations. We are already partnered with some major players in legal, including smith.ai, CallRail, Accessibe, and others – and we've built integrations for many CRM systems including Clio, FileVine, LawRuler, and others to ensure that our websites fit into any law firm's current process easily. And for any firm that needs top to bottom help, we are positioned to assist.
Want to take the ride with us? Contact us here through a form or chat, or give us a traditional call at 920-903-5168.