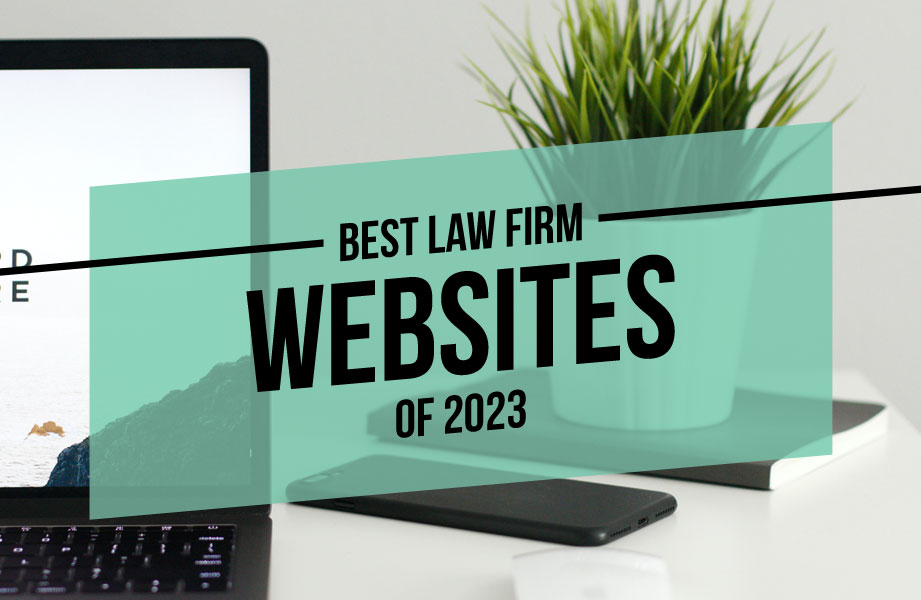 When you are shopping around for a website provider for your law firm, you want to see the best options available. Looking for the best examples can be difficult, but we have some of the best law firm websites of 2023 already, and we are excited to show them off to you.
Why is Website Design Important?
The design of your website is like the face of your business, and unlike your building or your office, you are only limited by your imagination on what your site can look like. There are no landlords or building codes that need to be followed. Though with great power comes great responsibility of course. This is why you shouldn't trust just the design of your website to just anyone.
The professional website designers at Civille have been in the game for years and we have experience both in legal and across industries. Sick of the same old legal website design? Looking for something new and interesting? Civille is the team that can do it.
Whether you are new and just starting out or seeking to reinvent yourself, the Civille team can also design your entire brand including logo treatments and more. We are a one-stop shop for your entire digital presence, and we'll craft your logo so that you can use it anywhere.
---
It's More Than Just Looks
So many websites out there forget a cardinal rule of design, form should follow function. In other words, it doesn't matter how pretty it is if it doesn't work. We spend a lot of time building the best menu navigation and ensuring that your clients and potential clients can communicate easily with custom multi-step forms, chat tools, and more.
We do all that while keeping the flow and layout of your website simple. In this case, simple doesn't mean boring, templated, or derivative, but it does mean an absence of clutter and things are generally where people expect to find them.
At Civille, it goes beyond navigability. We also structure the website, URLs, and sitemap for the best search engine visibility possible. There is no point in building a website if we aren't giving it its best chance at ranking. For many of our clients that already have websites with poor URL structures from previous a provider, this often means adapting their old pages to the new structure, setting up redirects, and culling pages that aren't working so that you don't lose any of the momentum you were able to develop with your old website.
Content is Just as Important as Design
Having a website with a great design and one that is easy to navigate is just half the battle. Without content, your website is little more than a toy, and without good content, your website will have no chance of ranking.
Even so, content is often overlooked, templated, or barely existent on many law firm websites. Most website platforms don't take the extra step to have professional writers with legal and SEO backgrounds handcraft content while following your firm's brand direction. This is just one more place where Civille sets itself apart.
Best Recent Website Designs From Civille
We don't mean to toot our own horn, but we will. We firmly believe that we are creating some of the best websites in the business. If we didn't believe that, then we wouldn't be here. You can check out some of our best designs that are still hot off the presses. We think you'll love them.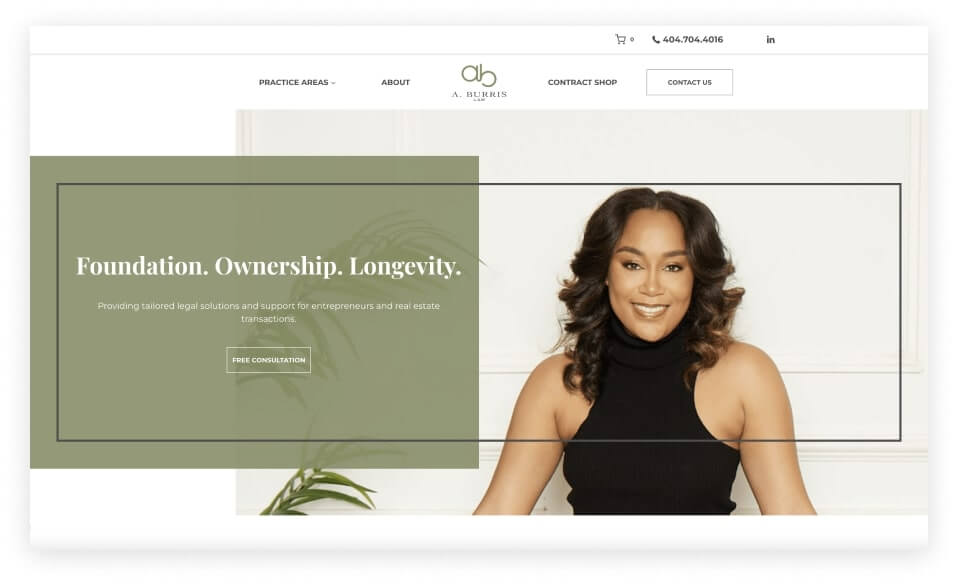 Get a Civille Law Firm Website Today
Do you like one of the websites above? Perhaps you have your own unique idea for a law firm website that you want to see if we can turn into a reality. Either way, Civille is here to help. We can build you a website, manage your PPC and LSAs, optimize your GBP, and write custom content for your whole website even including recurring monthly blogs that will help your law firm's website rank. If you are ready to take your law firm website to the next level, Civille is here to make it happen.