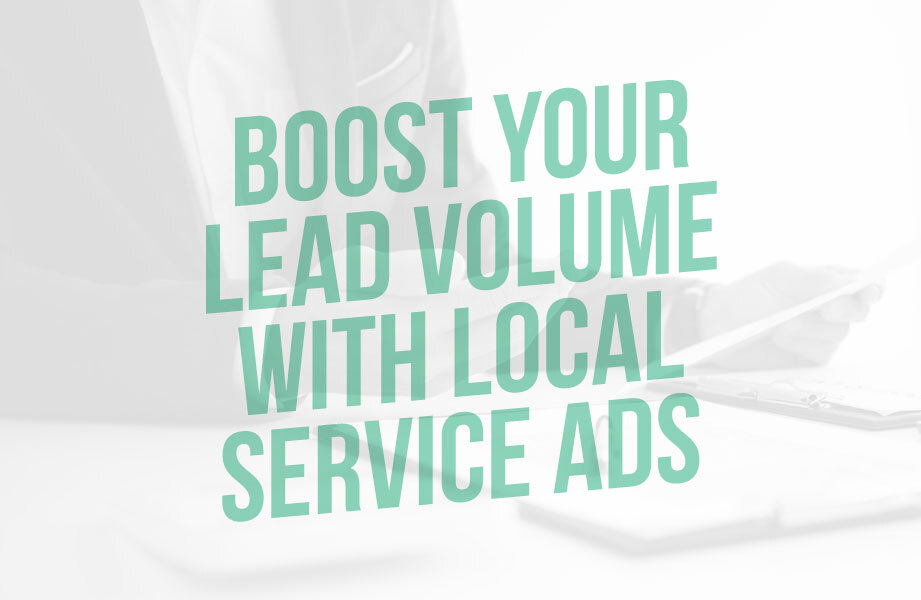 Shaping Your Law Firm's Digital Marketing Strategy
Every law firm wants to know the secret ingredient to more traffic and more leads for their website. The problem is, more traffic and more leads are dependent on many things. You could have all the website traffic you want, but if your site is outdated, slow, or your brand reputation isn't great (or not visible), people won't convert. And on the contrary, if you have a great-looking website and law firm brand but aren't focusing on bringing in traffic or the right traffic, you're either missing out on leads or throwing money out the door.
Digital marketing is only as good as your law firm website and the other pieces that complement it. And if you have a modern website, fast pages, and a good brand presence, then you need to figure out where you focus your digital marketing, how you employ it, and the strategies you use.
If we look at successful firms using digital marketing (and strategies we focus on), they most likely focus on 4 key areas–SEO, Content Marketing, Social Media Marketing, and Paid Advertising. While they all equally matter in getting in front of users and gaining more leads, we will focus on one paid advertising for this article.
The Secret Ingredient in Paid Advertising
Paid advertising is nothing new for most law firms. Google search ads, display ads, video ads, and paid social ads are commonly used strategies to help get in front of and capture your local market immediately. But if you're a small firm with increasing competition, your firm's budget restraints, knowledge of platforms, and everything else in between, it's often hard to build a quality strategy, especially without the help of an agency.
While we can help with many of these things, if you're looking for a quick win without breaking the bank, Local Service Ads is your ticket. And more importantly, it might be that secret ingredient you've been searching for.
What are Local Service Ads (LSA's) for Law Firms?
Local Service Ads (LSAs) are a product of Google, but they operate differently than Google Ads (and a platform outside of Google Ads). Instead of paying per click and driving users to your website, Local Service Ads allows you to pay per lead, prompting users to contact your firm on your profile through a phone call, text, or appointment booking. Besides the difference in how they work, they appear much differently than Google Ads, as sponsored listings with imagery on Google search results. Essentially, when a user searches for a local attorney on Google, the results could show something similar to the following:
The Advantages of Local Service Ads for Lawyers
Local Service Ads offer a huge opportunity for your law firm for several reasons:
They appear in a prominent position on Google search – which means more visibility and clicks for your law firm
You can easily target your local market – like Google Ads, you can control where you show up
They are much more personable and trustworthy – your face is the first thing users see and the Google screened badge gives users a sense of trust
They offer a direct line of communication to your law firm – users only have the option to call your firm!
You only pay per lead – you only pay for qualified leads to your law firm
Steps in Getting Set Up for Local Service Ads for Your Law Firm
STEP 1: Check to see if your firm qualifies for service areas for Local Service ads
Good news is, your firm probably qualifies for at least one of the following main categories:
STEP 2: Create Your Profile and Select Your Practice Areas
To get started, you'll need to set up your Local Services Ads account here. Depending on your budget and your specialties, you may want to limit the number of categories you select. These practice areas also allow you to drill down even further. For example, if you specialize in only setting up wills and trusts in estate law, you can select those drilled down practice areas and limit other areas of estate planning (this is done in the next step).
STEP 3: Add Your Business Information, Target Areas, Specific Practice Areas and Business Hours
Your target area and practice area drill down will depend on your aggressiveness and budget. This could also be an opportunity, especially with your target areas–for example, knowing that your competitors are heavily concentrated in a certain area, there could be opportunities to target smaller areas or suburbs of a bigger city.
STEP 4: Verify Your Business and Get Google Screened Badge
This is where the setup is a little more complicated – and for good reason. Google wants to make sure that businesses that are advertising are in fact businesses – and businesses that meet their requirements. The verification process asks for several pieces of information:
Headshot for Your Ad – Take your best-looking photo and add it here.
Lawyer License – Add your license information from the State Bar.
Proof of Insurance – Upload your proof of insurance.
Background Check – Google partners with a third party to perform a background check (primarily felony and criminal charges). This piece may take up to 3 weeks for verification. If you have multiple attorneys, this background check is only needed for one owner.
Customer Reviews – If you have a GMB page setup (and Google Maps), you can easily link to these reviews.
Bidding and Budget – We'd suggest you set up the "maximize leads" option to start. And optimize to max per lead as you gain more data. Google will give you some options for the budget–which obviously depends on what you're comfortable with. The minimum budget allowed will be determined by Google (which is the first suggestion). You can choose their options or set your own (above the minimum).
Lawyers – If you have multiple lawyers, you'll need to add the number and add additional license details.
STEP 5: Be Responsive to Leads!
Answer all these leads that are coming through your Local Service Ads, and continue to optimize your account, budget, and bidding.
How Does Google Rank Lawyers in the Local Service Ads?
Based on their release with adding a max cost per lead option to the bidding and budget section, it does sound like Google may be moving towards a bidding platform, similar to Google Ads. While LSA's continue to evolve, currently the ranking factors look for several things when deciding who and where to show:
Your proximity to a user's location
Your responsiveness to incoming calls
Your business hours
Your overall max bid/budget
Your overall reviews and review rating (along with complaints)
Proximity of the searcher to your address, overall review volume and rating, and your responsiveness to incoming calls are all current influences. However, Google recently rolled out a bidding 'option' on the platform which is likely to become standard in the future.
Another Tool in Your Digital Marketing Tool Box
Local Service Ads weren't built with the intention to replace Google Ads or the need to optimize for organic search–they were meant to complement. Digital marketing is only as good as your law firm website and the other pieces that complement it.
If you've seen LSA's from a Google search, you'll notice that Google Ads still show up within search results (as do organic results). And as a local advertiser, it's important that you're taking up as much real estate as possible, especially given the fact that people tend to research and click multiple things before committing. Consider LSA's as another tool for your digital marketing toolbox. If you're committed to building your brand and acquiring more leads, the best strategy is to run both LSA's and Google Ads, and continue to develop your SEO/content strategy.
Where you may want to adjust or optimize your LSA and Google Ads strategy depends on your results. We'd recommend analyzing the cost per lead in LSA's vs the cost per lead in Google Ads as a starting point. If your cost per lead is significantly less for LSA's, you may want to shift more budget from Google Ads, and vice versa. We'd also look for opportunities with Google Ads that LSA's may not cover. As mentioned above, they only show up when it's related to lawyer, attorney searches (and not all). This may likely change, but there still is opportunity for you to cover other ground, and still convert users for queries that LSA's don't cover.
Get Started with Local Service Ads with Our Help
Local Service Ads clearly have many advantages to local law firms, no matter what your budget is and how big or small your firm is. The importance also lies in what Google continues to do–evolve their platform. With more lawyers and other advertisers adopting LSA's, Google clearly wants to step in as a middle man to build their platform and help more local businesses. As Google continues to add more industries to the platform, people searching on Google will clearly start seeing the value it provides in finding local businesses and resources. Getting started now while the iron is still hot is your key to success.
Reach out to us for more information on how we can help to get your business started with Local Service Ads and to grow your digital presence today.