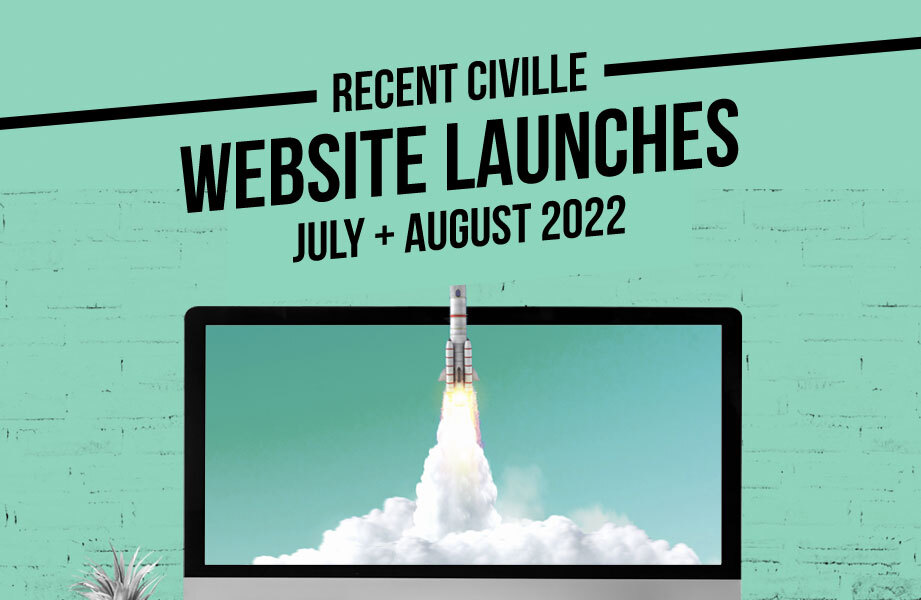 As an ongoing feature, we want to highlight some of the websites that we've recently launched. It's been a wild ride for Civille through almost our first two years now as an official company.
Recently, we've been rapidly expanding our law firm website portfolio, so it made sense to feature a few of the sites that we've launched and a little bit about what they do and why they decided to go with Civille.
Heller, Trakhtman & Associates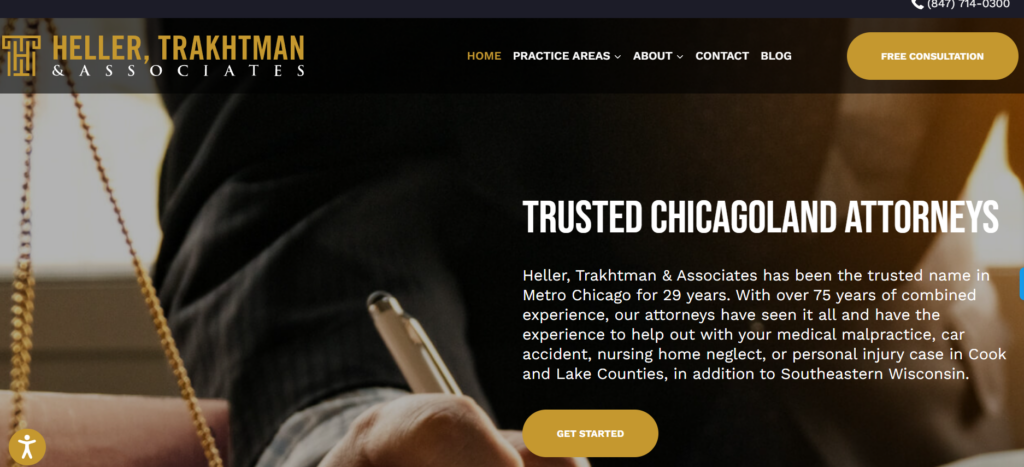 We met this Chicago-area small law firm at the Wisconsin Small Firm Conference in 2021. At that time, COVID spikes were a concern and the show was virtual. Having meaningful conversations at virtual shows can be challenging, but we were able to form a relationship with this team through the chaos.
At the time, they didn't have an active website and were really wanting to break through to the online world, but didn't have a lot of time to do it. We started from scratch with a new logo, design, content, and everything that was needed to put the site together. The result was a clean site that is optimized to convert.
Kingstad Law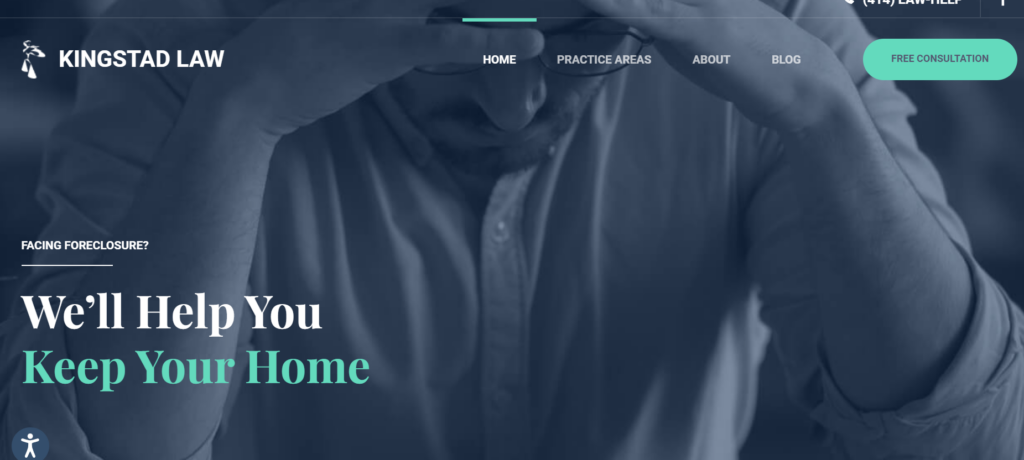 David Kingstad of Kingstad Law is an experienced Milwaukee bankruptcy attorney that was looking to get more online traffic and interaction. We met him through our connection with the Milwaukee Bar Association and quickly decided that we wanted to do business together.
Attorney Kingstad had a website, but it wasn't optimized and hadn't been maintained for a long time. He welcomed the opportunity for the Civille team to introduce a new design and enrolled in content marketing and SEO to help move the needle on organic traffic acquisition.
CMAM Law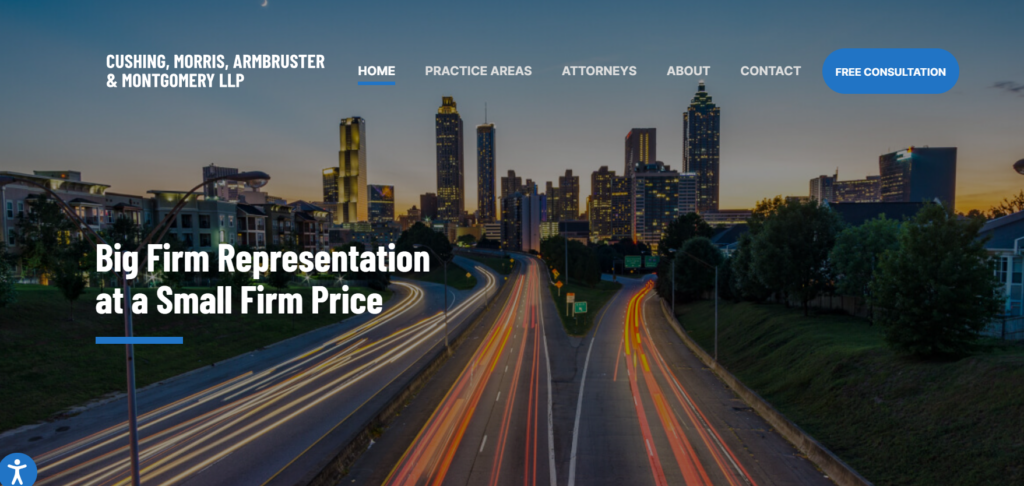 Cushing, Morris, Armbruster & Montgomery was in great need of a new website, as their current one had fallen out of compliance and had some security issues. As a well-known business law firm in Georgia, they needed a site that was going to suit their needs – and quickly.
Sometimes website projects have a tight timeline. And due to some of the issues on the current site, the team had to move fast. The result was a fresh design, optimized for mobile that replaced the old site that was suffering from numerous issues.
VanLandingham Law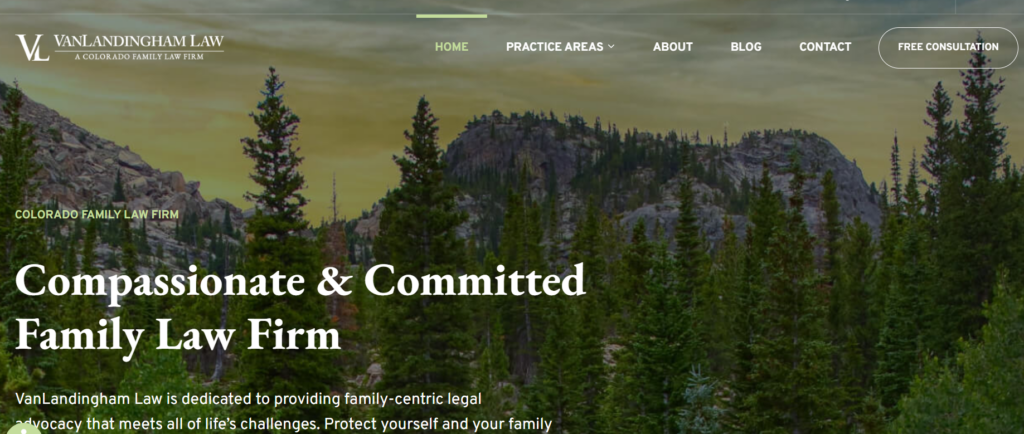 Anyone who has lived in or visited Colorado knows that it is a beautiful area. For Attorney Joe VanLandingham, letting some of that local beauty shine through on the website was important.
Of course, in addition to looking good, the site needed to convert. VanLandingham Law is a Colorado family law firm led by a truly compassionate lawyer. It was important to help the website appear for more searches and do a better job converting new clients than the previous site. The Civille team was able to accomplish just that.
Gavel Marketing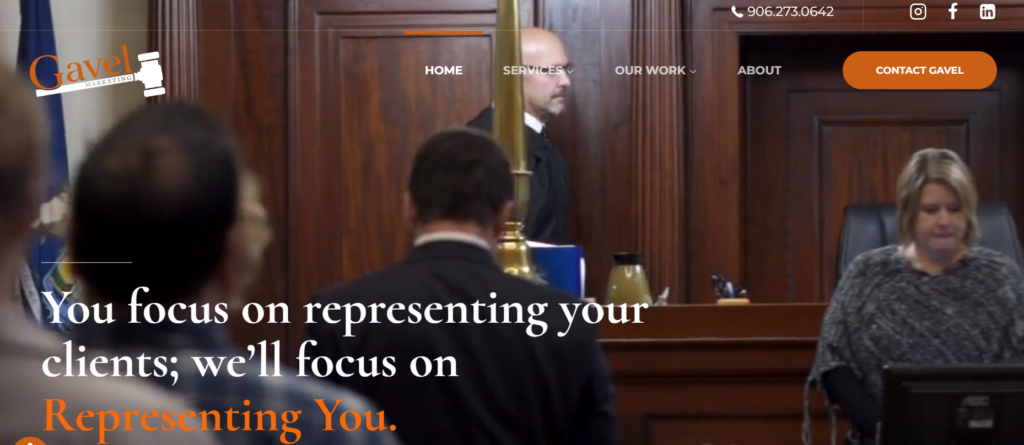 Not every site in the Civille website collection is a law firm website. Gavel Marketing is a partner that offers amazing custom law firm videos and marketing solutions.
The Gavel team wanted to improve the look and feel of their website – and what better way to do that than utilize their law firm website partner? The result is a website they can be proud of that helps their company get discovered by a wider audience in need of their services.