The new year has started out with a bang for the Civille team! We've been hard at work launching new law firm websites, which have been a breath of fresh air for some of our new partner firms.
Our services aren't limited to just websites, but having a quality website is really the core of a law firm's digital business. In that spirit, we like to celebrate some of our new launches. Let's take a look at some of our early 2023 launches.
Hankey Law Firm LLC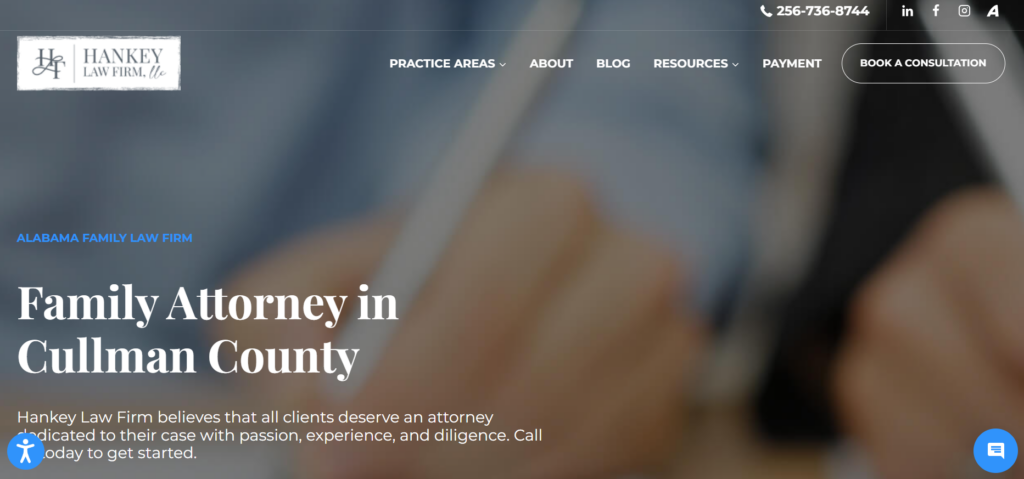 Attorney Shelbie Hankey runs her own family law firm in Cullman, AL. Being a solo attorney, an investment in website and digital marketing is a big deal – and it needs to work. 
The new Civille website is fast, and clean, and is already getting great results for Shelbie.
DeHorse Law Firm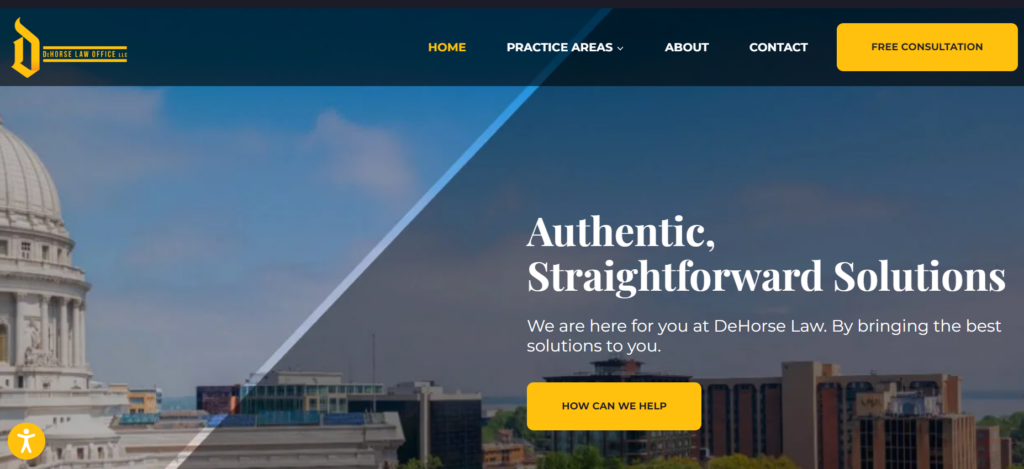 DeHorse Law Firm was running its small law firm without a website for the first several years. After meeting with the Civille team at the Wisconsin Solo and Small Firm Conference, they decided to make the necessary move and get a digital presence out there.
The result is a site that showcases the uniqueness of their Madison-based law firm and helps them be found in search. 
ADA Law Group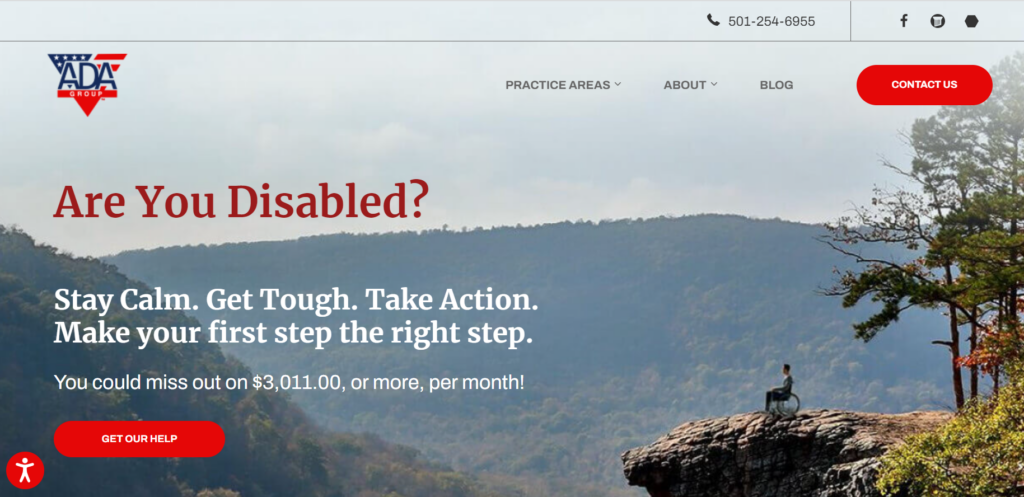 The American Disability Action Group is all about providing assistance and resources for those seeking – and often denied – social security disability benefits (SSDI). The firm has labeled itself as a nationwide SSDI law firm, so the web presence needed to match that bold statement. 
The Civille website speaks to its home base, but takes a national approach to its services, through content development and easy calls to action.
Veterans Law Attorneys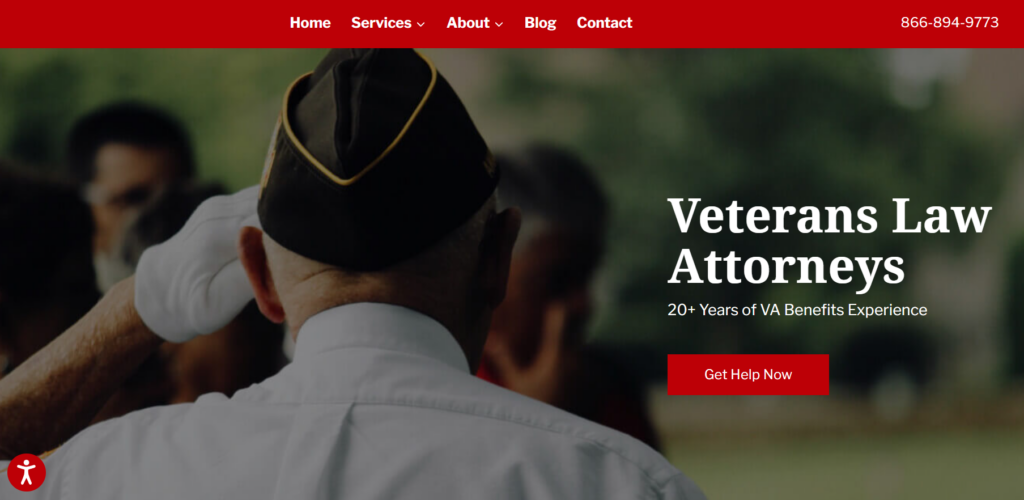 Attorney Maxwell Kinman specializes in providing VA benefits help in Cincinnati and throughout the country. Attorney Kinman wanted a stand-alone website that conveyed exactly what he does for veterans and helped this practice area stand out. 
The firm is now getting a better presence for its VA practice as it ramps up this area of service.
Roberts & Zatlin Family Law Firm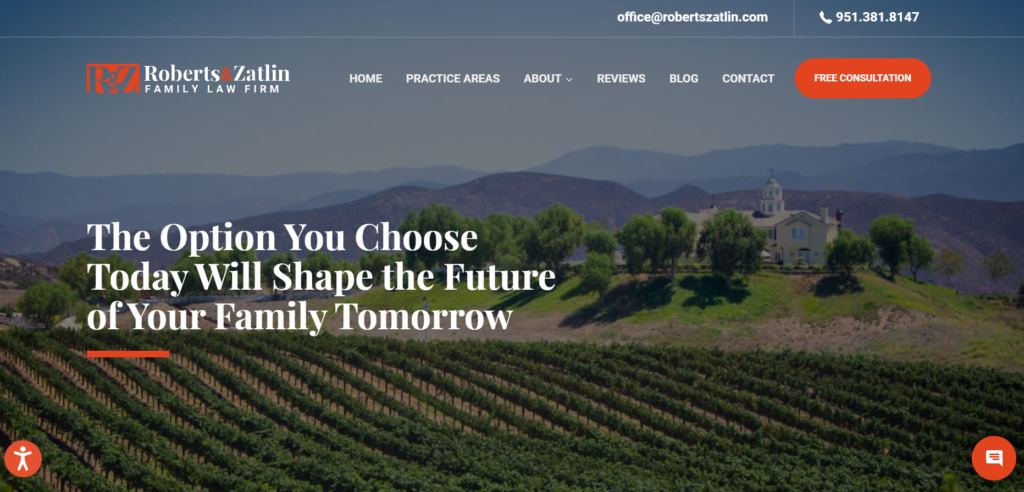 The team at Roberts & Zatlin had been with their current website provider for many years – and it was time for a change. They chose Civille due to the design flexibility, access, and service provided.
Early returns have been great, as their new website and marketing have advanced the Temecula, CA family law firm. 
Kaushal Law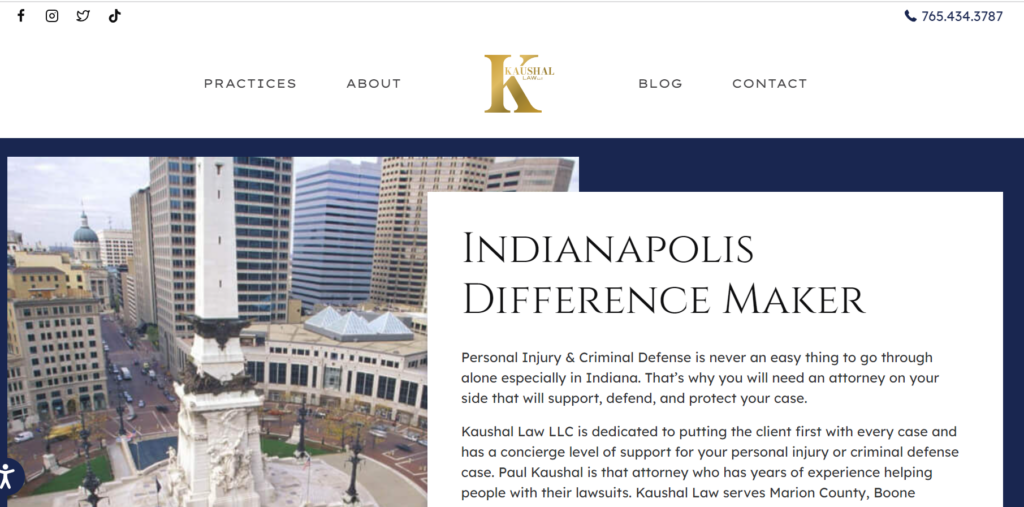 Attorney Paul Kaushal was in the process of building his young practice and wanted to go with a website company that could help him reach the next step in its progression.
The match with Civille has been the right one – as the new site and marketing services reflect the ambition of his Indianapolis personal injury firm.