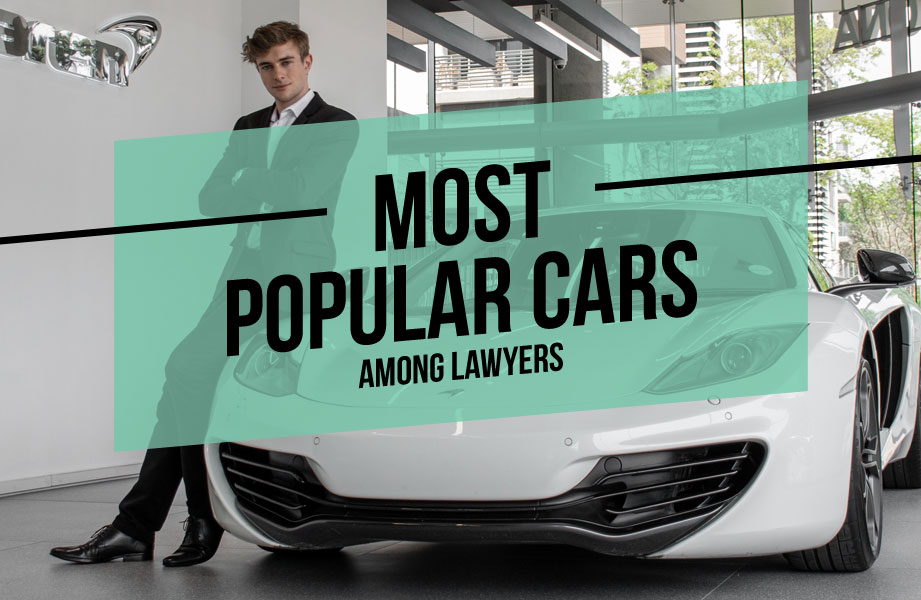 Like our sister brand, Phantom Copy, Civille does have more than its fair share of automotive enthusiasts. We always find ourselves fascinated with the cars people choose to drive and the reasons why. Whether you are a lawyer looking for your next ride or you just want to fantasize about the lawyer life, let's take a look through the most popular cars among lawyers.
---
Top Website Platforms for Law Firms
The German Contenders
German car options are almost stereotypical at this point for lawyers. However, they still make some exciting cars that will turn heads and get people's attention if that's what you are into.

Porsche
The Porsche brand, for many people, has long meant the 911, and that sportscar is still something special in the automotive world. In the last decade or so, Porsche has expanded its lineup considerably. They have the Panamera sedan, SUV options like the Cayenne, and even an electric option with the Taycan. All would look wonderful parked outside your firm.
BMW
Most lawyers have at least wanted a BMW at some point in their career. They have a classic look with a unique style and they manage to keep the sedan alive and well in an automotive market that is drowning in SUVs. Depending on the size you want, the 3-Series or the larger 5-Series would be our picks. They also have SUV options with the X models, though there are perhaps better SUV options out there in the world.
Audi
For decades, Audi has honed its technology and seemingly built a luxury brand around the idea of practicality. When you see someone driving an Audi, you don't think they are ostentatious or bold even though the price tag still is. For cars, the Audi A4 or Audi A5 would be our pick for sedans, depending on how many doors you need—the A5 is a coupe. For SUVs, the Q7 has enough room for your whole firm.
Mercedes
The Mercedes-Benz brand is synonymous with luxury, at least in the states. Recently, Mercedes has tried to appeal to those with a little less to spend on a car with models like the A-Class and CLA. Which may increase or decrease the brand's appeal to you. They still have the coveted S-Class and they've also added the electric EQS. Which may be over-priced compared to what a Tesla has to offer.
The British Car-Off
When you go to a British brand, you get something unique, something stylish, and something that will turn heads nearly everywhere. With that comes a substantial price tag. Where German luxury is expensive, British luxury is often prohibitively so.

Jaguar
There are a lot of models in Jaguar's lineup. You could get an XE sedan or even an F-Pace electric SUV. However, for our money, Jaguar might as well exist for one reason and one reason alone right now, and that's the F-Type. For some lawyers, it may be a bit too sporty and even loud, but if you don't want to be bored, the F-Type is sure to keep you entertained.
Bentley
Bentley's models have a unique essence that's all their own. The Bentley Continental and Flying Spur are a little dated at this point, but they still ooze curb appeal. The Bentayga SUV, on the other hand, borders on ugly.
Rolls-Royce
The Rolls-Royce Ghost and Phantom are showing their age as well, and price tags on these cars tend to fall off a cliff once they hit the used market, but if you want to be driven instead of doing the driving yourself, then a Royce will show that you have arrived for sure. They also produce their own SUV called the Cullinan. Much like Bentley, this model is also a bit of an eye-sore.
Rising Japan
For decades, Japan has pushed itself into the luxury market, and now, Japanese automakers have firmly established themselves in the luxury space. Brands like Lexus, Acura, and INFINITI are sister brands to Toyota, Honda, and Nissan respectively. Though they often share some parts and tech, these are often more than just rebadged cars with a luxury touch.

Lexus
The range of options available with Lexus is huge. You can try the hybrid NXh SUV, the ES sedan, or the ludicrous LC coupe. With Lexus, you'll get something more affordable than what the Germans and the Britsh provide, and often more reliable too. The name may not be held in as high of regard, but it remains an outstanding option.
Acura
Though Acura has often left a lot to be desired in the looks department, in recent years the looks have been stellar. The TLX and MDX are great for sedan and SUV lovers respectively. Need some sport? Then why not consider the NSX? It's a hybrid with teeth and a testament to a classic.
INFINITI
Not to tie a luxury brand too close to its non-luxury counterpart, but Nissan has been missing many marks as of late, and so too has INFINITI. Despite that, the Q60 is a coupe with a modest appearance, great luxury, and a powerplant that will blow your hair back. If you need an SUV, the QX60 isn't so bad either.
Honorable Mentions
There are a few cars that don't fit into normal categories, and they make up our honorable mentions category.

Something Practical
In all our available research and to all our knowledge, the practical options are the ones that often win out with lawyers, especially young lawyers. With student loans still looming, your car-buying budget may just not extend to the luxury brands. You can turn to reliable and affordable options with good warranties and a surprising amount of luxury like the Hyundai Sonata sedan or the Kia Sportage SUV. The more affordable Tesla Model 3 and Tesla Model Y are also worth mentioning from the Tesla lineup..
Something Literary
The Lincoln Brand has fallen from grace a little bit, but, if you are trying to fashion yourself after Michael Connelly's Lincoln Lawyer, then we get it. However, unless you are looking for a classic, you won't find anything akin to the Lincoln Town Car from the book and movie based on Connelly's fiction as the current Lincoln lineup is comprised entirely of SUVs, but the more recent show did have him in a Lincoln Navigator, so that's always an option.
Something Classic
Once you decide to be the lawyer whom only drives classics, your options truly open up. Even if you drive something off the beaten path, you will be considered at the very least eclectic. You could try a Lancia Delta HF Integrale or a Ford Escort RS1600 to do something truly unique.
Something Exotic
There is no shortage of exotic options out there. If you have several hundred grand or even several million to drop on a car, then perhaps the exotic option is right for you. However, this may give off the wrong sort of message. People want a successful lawyer in their corner, but there is such a thing as too much, especially in the eyes of your clients. With no financial limits though, the Ferrari SF90 Stradale, the Lamborghini Aventador, or even the Koenigsegg Jesko would be our current picks.
---