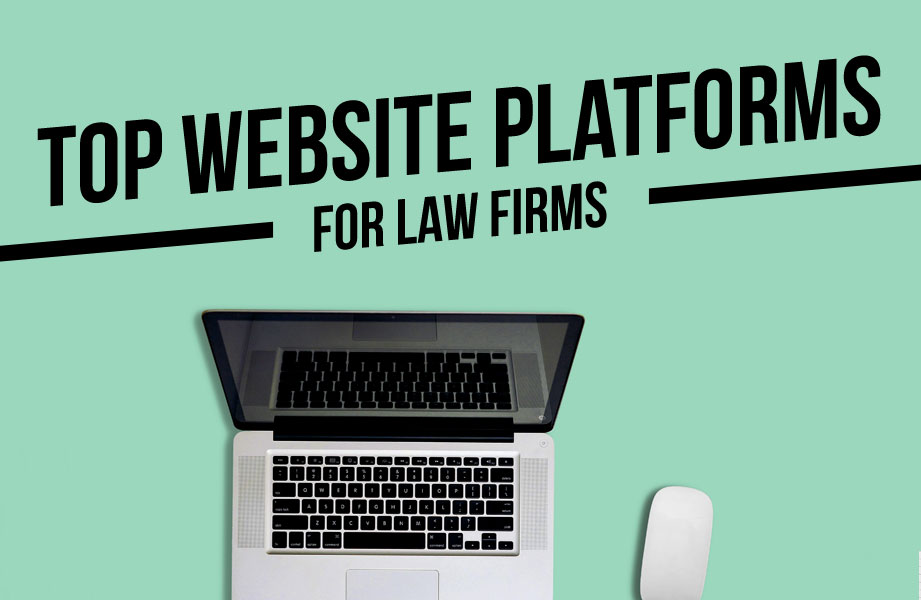 There are a lot of website platforms out there, and being a law firm can just make things more confusing. We can help you out as we explore the top website platforms for law firms.
Website Platforms Available to Law Firms
This will be by no means an exhausting account of every platform you could use for your law firm. Instead, we will cover some of the most popular options for building legal websites out there right now.
Wix
The Wix platform has come a long way since it was first introduced. It still uses a simple drag-and-drop interface with a lot of flexibility during the initial build process.
Where Wix falls short is that it locks you into your theme template after you select it, requiring you to start from scratch if you want to change the overall look and feel of the site. Much of Wix's more impressive functionality is locked behind third-party extensions most of which cost money and can make long-term support difficult. Lastly, Wix is built with e-commerce as a large focus. This means many of the features native to Wix will not be useful for your law firm.
GoDaddy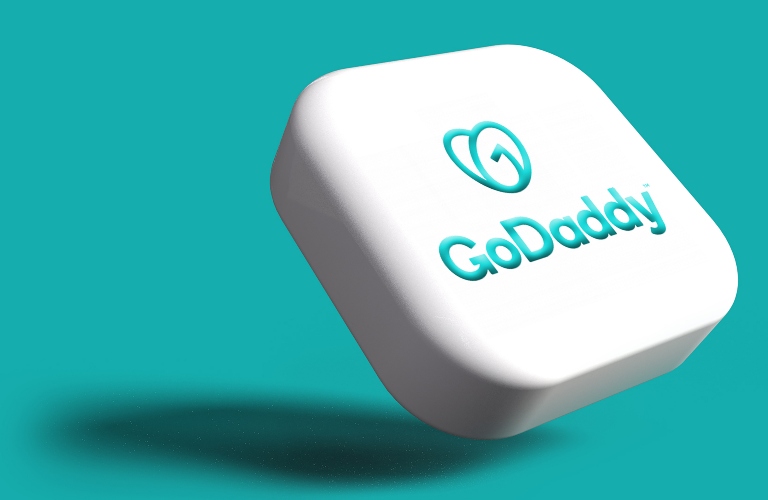 GoDaddy is well known for its web hosting services. Many law firms come to them just to secure their domain name. Since they are already in GoDaddy many law firms think, why not build my site with GoDaddy's website building platform? It's simple, easy to use, and can get you going quickly.
On the flip side, you are not going to have much in the way of creative freedom. The block system that GoDaddy uses is extremely restrictive. Its features lack a lot of depth, and overall you are going to end up with an unappealing site that won't be very useful to your clients. For this reason, we can't recommend using the GoDaddy website as much more than a stop-gap until you can get something better up and live.
Webflow
With the Webflow platform, you get higher levels of customization available and can even use features like parallax scrolling and animations. To help inspire you, Webflow also has quite a few templates to work with.
Unfortunately, Webflow is the opposite of Wix and GoDaddy. You can end up with a website that looks nice, but it's going to be difficult to get there. On top of that, Webflow has poor support options available. Additionally, as we mentioned with the other platforms above, you're not going to find all the features that a law firm may be looking for. There are some integrations that you can pay to add to your site, but beyond that, you don't have options to add additional features.
Zyro
Utilizing a drag-and-drop builder means that you can get going quickly with Zyro. Interestingly, Zyro also provides AI-powered branding tools to help with some of your creative. Results may vary, but this can be an attractive feature for those not interested in design.
Zyro suffers from many of the same flaws as the others we've included on our list so far. Lack of features, templates that aren't well-suited for the legal space, and—much like Wix—once you choose your template, you are locked in. This is a larger problem for Zyro since their platform doesn't provide as much design freedom.
Squarespace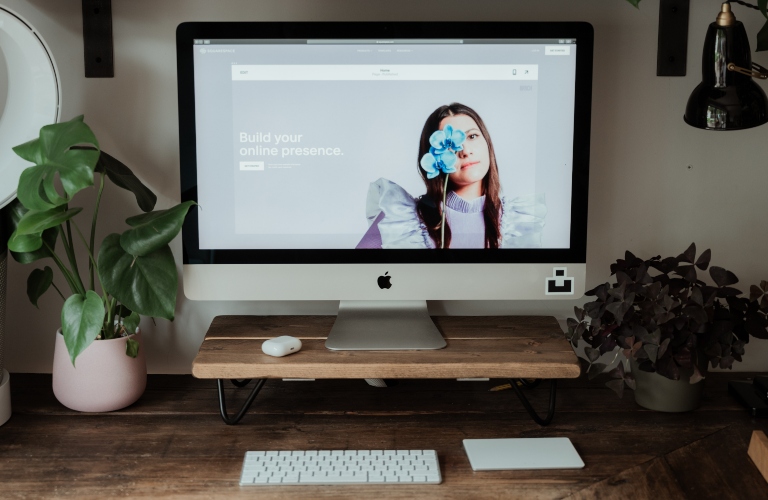 When Squarespace first came on the scene, it made a big impact. There were other platforms trying to do the same thing with an easy-to-use drag-and-drop editor, but Squarespace was able to prove the concept.
Unfortunately, Squarespace is showing its age. It requires manual saving, you cannot edit beyond the template, and it's going to be difficult to make your site stand out from other Squarespace sites.
Proprietary Legal Platforms
There are many other platforms out there, and some cater specifically to the legal space. Where these platforms have a large advantage over the other platforms mentioned so far is that they are often tailored to the legal space and not designed as general options for any industry. You know the saying, jack of all trades but master of none, it applies to those that we mentioned above.
Up until now, all the options relied on you to build a great site, but most of us are not web designers and the field of web design is very nuanced and complicated. Most proprietary legal platforms employ designers who can help you design your site so that you are not left to your own devices.
These types of platforms are often designed to have all the features that a law firm is looking for. However, proceed with caution. Some of these platforms were built years ago and do not keep up with modern competitors. On top of that, they can be difficult, clunky to use, and not optimized for modern search. If your legal site is hard to update, ugly to look at, and doesn't rank on search engines, then what are you even paying for?
Read More: Build Trust in your Law Firm through Site Design
WordPress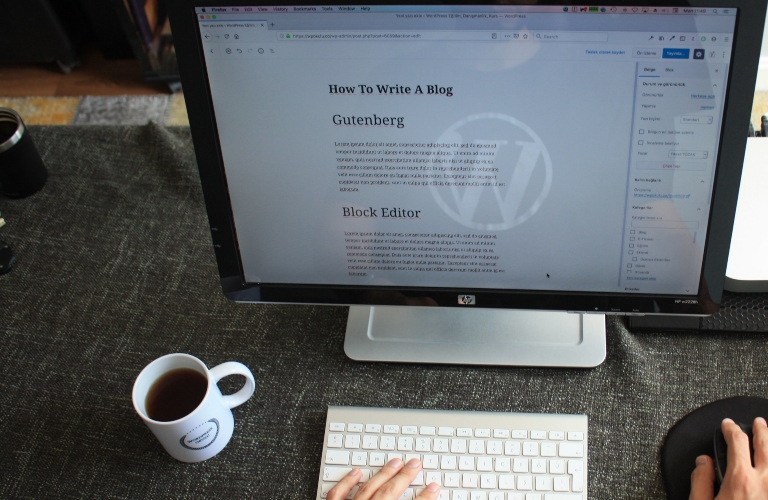 Have you heard of WordPress? Even if you haven't you've likely been on hundreds if not thousands of websites that had WordPress under their hoods. About 43% of all websites on the Internet today use WordPress. That figure rises even higher to 65.2% if you are looking only at websites that use a content management system. In terms of traffic, WordPress powers 36% of the top 1 million sites on the Internet.
That's just statistics, you say, but what about having a platform built for lawyers? You would be right, but WordPress has a huge advantage over anything that we've mentioned thus far in that it's an open-source platform. In other words, it is not just highly adaptable but has been adapted time and time again for over a decade. One thing that makes WordPress easily adaptable is its built-in ability to use plugins. In fact, currently, there are nearly 60,000 free plugins available that will allow you to custom tailor your WordPress site to your needs and demands.
Since WordPress is an open platform, you are not subject to platform updates breaking your site or changing your site in an undesirable way. WordPress does have updates, otherwise, it wouldn't continue to be as successful as it is, but since it's an open platform, updates are not forced.
Lastly, WordPress is easy to use. Especially once your site is built and the way you like it you can easily add and design pages, edit existing pages, and maintain/update a blog. This is especially true with the blocks utilized by the Gutenberg editor. With that said, building a WordPress website on your own can be difficult. Luckily, there are some WordPress experts out there.
Civille
There's another option. Enter Civille. Not only are we a proprietary website platform built for lawyers specifically, but we have based our platform on WordPress. This means you still get all of the advantages of WordPress without losing out on those proprietary features that have you going to those custom platforms.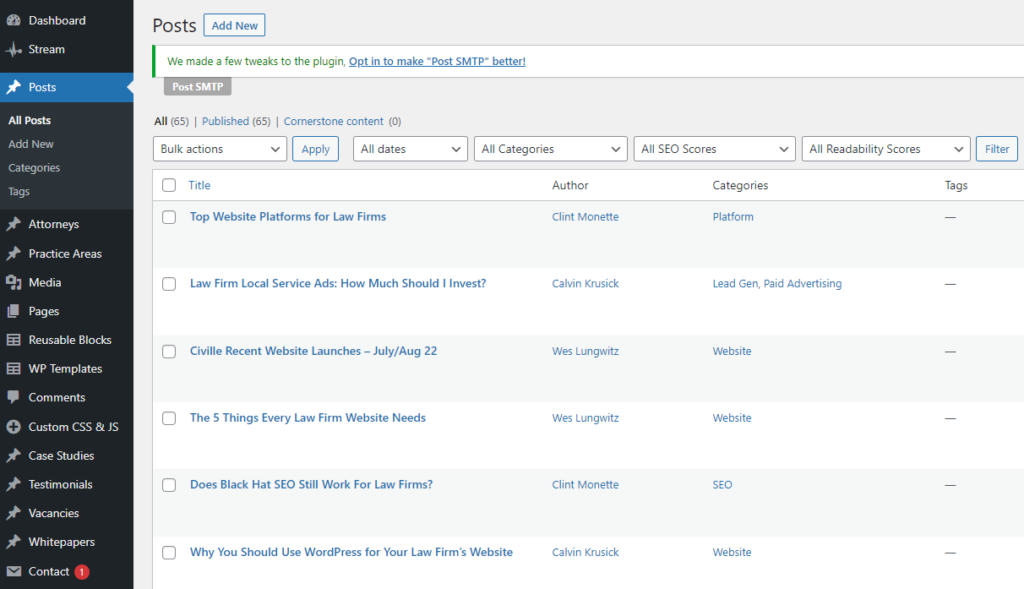 What are some of the advantages of Civille?
Lightning Fast—Our platform is built to be fast. Faster than proprietary platforms and faster than standard WordPress.
A Backend You Know—With WordPress you'll find a backend that's easy to work with. Of course, we are here to help! But there are also countless resources on how to best use WordPress that are readily available on the Internet. At Civille we use one of the latest versions of WordPress which means you get to work with the easy-to-use Guttenberg block editor.
Support that Cares—We have a full support team that can make your website dreams come true and also fix any issues that you encounter.
World Class Design—Not comfortable designing your own site? You really shouldn't be. The art of Webdesign takes years of practice and training. At Civille, we design your site for you. We can even handle logo design as well!
One-Stop-Shop—We are not just a website platform either. We provide content marketing, Google Business Profile management, pay-per-click, Google local service ads, and more. We even offer features like multi-step forms, chat, and our upcoming scheduling tool with even more features to come. It's a great time to be a Civille client!
---