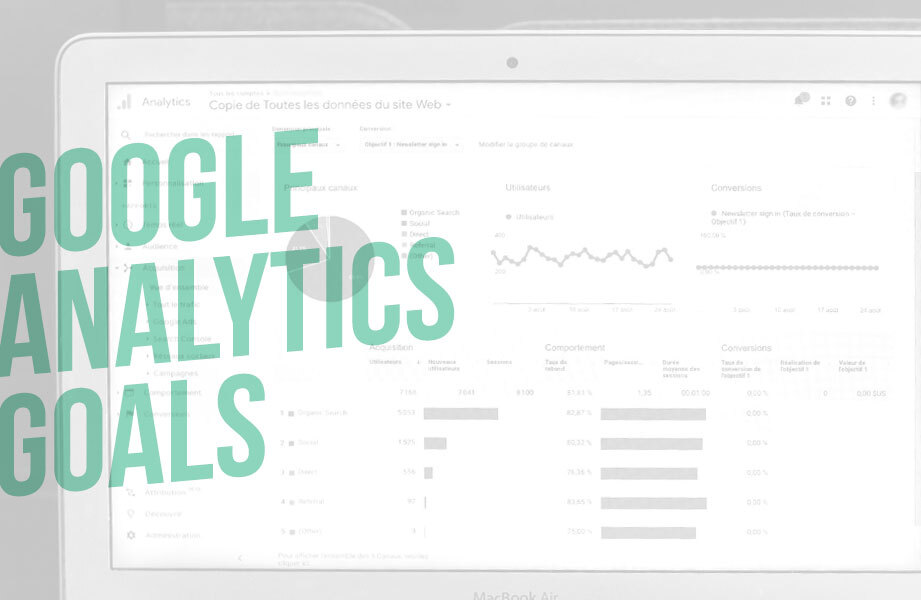 Google Analytics Goals for Law Firms
What goals should I be implementing in Google Analytics (GA) for my law firm? Do I have the right conversion goals set up? These might sound like silly questions if you're not new to Google Analytics, but surprisingly, many law firms aren't tracking everything they should be or they don't have things set up correctly.
Form/Contact Conversions
If you're a law firm and already have form conversion goals set up in Google Analytics, great! But you may want to verify a few things in your setup and ask yourself:
Are you tracking all forms? This is important because oftentimes, law firms embed forms on certain landing pages, and forget about updating the form conversion goal. Depending on the website backend and the form integration, this may not matter, but something that should be double-checked.
Are you passing Google Analytics events with your form? – If you're familiar with goals, you'll understand that most form conversions can be set up by using a destination URL and regular expressions, or events. A destination URL conversion goal is often done with a "thank-you" regular expression or something similar (the landing page that triggers after a form is completed). While that's fine and dandy, it can be misleading and skew data, especially if your "thank you" page is crawlable. For example, if a user reloads the thank you page, and your form goal is set up as a destination URL, it will trigger that goal twice.
Destination URLs can also pose problems if for some reason your thank-you page URL changes or gets eliminated (trust me, this can happen). Setting up your form as an event will ensure that when it's actually completed and sent, that you don't run into duplication issues and you're always tracking it.
Passing events back into your law firm's Google Analytics also allows you to add some additional data points either as event actions or event labels. When we set up form events, we pass through the page and form name/form ID to make sure we can distinguish between types of forms and where they complete the form (if there's multiple or on multiple pages). Distinguishing between types of forms is the perfect expansion for your conversion goals.
Form Attempts/Errors
Another thing you could expand with form events is to trigger any errors or incompleteness to see if people struggle with certain elements of your form. For example, you could set up events to see if someone attempted the form, or become more granular and pass through the errors or the form fields people didn't fill out when attempting to complete the form. This isn't necessarily an easy setup, but it's something with appropriate data layer elements and/or a Google Tag Manager configuration can help with. These form attempts could be set up as goals to also compare your form completions vs actual attempts.
Phone Call Conversions
It's a bit troubling to see that most law firms aren't actually implementing this piece into Google Analytics. If a person calls from your website, isn't it important to see where they came from, what page they called from, etc.? If you're using a third-party call tracking provider, like Callrail, this usually can be automatically done with their integration(s)–a call happens, and they send events back into GA. You can then set up conversions for phone calls by using those event categories/actions that are passed through.
What's nice about this integration is that you can load call tracking from all your call numbers/sources–like GMB, your Facebook page, or any other place that a tracking number might exist outside of your website. Since these are being sent as events, you can create specific goals for each (website calls, GMB calls, etc.) or group everything as one. Either way, this will help tell you how many calls you received digitally in a month, and WHERE they came from.
Call Clicks/Attempts
If you don't have a third-party call tracking provider that doesn't have this functionality, there's still a way to get you some insight into phone calls with click events (click-to-call interactions). Using Google Tag Manager or working with your web provider, you can send click events on phone calls from a mobile device into the data layer, to then set up events within your law firm's Google Analytics. Basically, if a user clicks on your phone number or icon on a mobile device, you can track that as an event to set up a conversion goal. If you're using a third-party call provider, this could still be a useful metric to see the difference between people clicking on your number and actually following through and calling.
Chat Conversions
If you're a law firm that uses a third-party chat provider (or one run through your website provider), this is another piece that is often missing from Google Analytics. Depending on your provider, this could be something they have an integration for (here's a useful article to see if your chat provider has an integration). If they don't, you could work with your chat provider or web provider to apply a cross-domain tracking, send events to your GA account upon a chat completion, or depending on the chat tool, you could send click events to GA when a chat is started (similarly to click to call events).
Other Conversions
Tracking actual leads and inquiries should always be your main goals that are implemented in your law firm's Google Analytics. But if your firm has any of the following, these would be great next steps to build upon your existing goals:
Multi-Step Forms or Funnels – Similar to the form attempt events mentioned above, if you have a multi-step or multi-page form (say to vet your leads), adding events and conversions per step is a great way to see how users are completing the form and where they are dropping off.
Newsletter/ Email Sign-Ups – If you have a subscription or email signup on your website, you'll want to make sure you're adding this as a conversion goal.
Appointment Scheduler – This probably falls under the form conversion section, but if you're using an appointment scheduler, this is more than likely a third party. And if a third party is good enough to make a scheduler, they should be able to send those events back into GA.
Engagement Metrics – If you're heavily invested in digital marketing like content marketing, you may consider adding more engagement goals to see how people are engaging with your content. Setting benchmarks for time on site or scrolling events (if you have long-form content), and using those benchmarks for conversion goals will help you determine to see if people are reading the full article.
Measuring conversions is important for you to answer a lot of questions, and making sure you're tracking conversions correctly and the appropriate conversions is only going to help you find answers and better understand user behavior on your law firm website. If you need help with your law firm's Google Analytics, connect with us here or request a free website review!