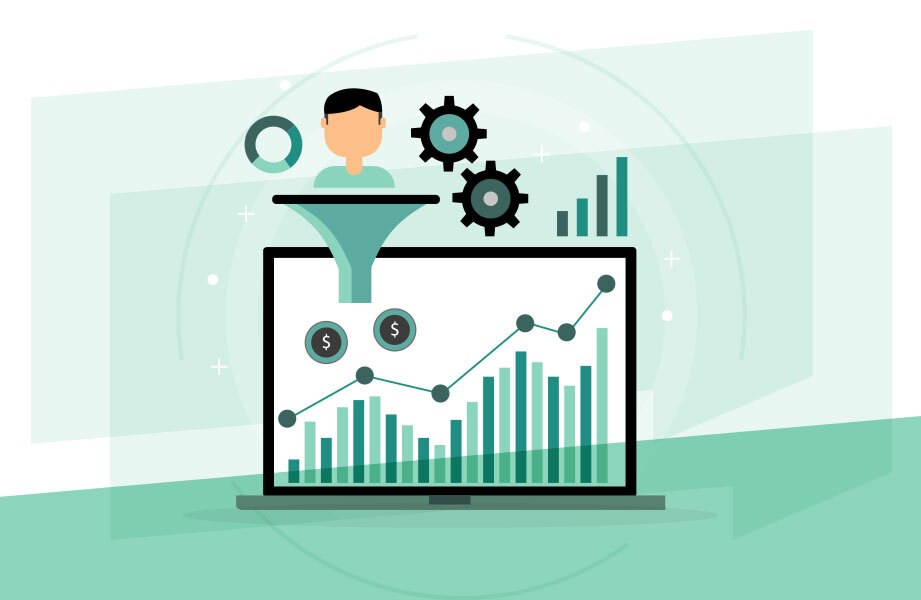 Don't Ignore Your Law Firm's Conversion Rates.
Your law firm's website is one of the biggest and best tools you have at your disposal. It's not only important that it showcases your law firm, but it speaks to your visitors. And more importantly, your site allows your visitors to get in touch with your firm.
The problem in the digital legal space today isn't that most don't have those things. The problem is most firms AREN'T doing one of the following:
optimizing their current site
doing the right things to optimize their current site
Whether you have a new site or an old site, there's always an opportunity to improve. Whether that's with design, UX, more content, page speed, or something else in between. Being in the legal space it's important to continue to provide the best value for your prospective clients, and even more important to continue to build a steady pipeline of leads. As you're thinking about improving your site or customer journey, one of the best starting points is to look at your law firm's conversion rate.
Optimizing and improving your law firm's conversion rates is the best way to not only get more clients but to improve the quality of your clients. Conversion rate optimization is one of the most important factors to your law firm's growth. Making small tweaks to your site (and more importantly, the right things) could help you turn those visitors into more valuable clients and more growth for your law firm.
Where Should You Start With Your Conversion Rate Optimization? Your Law Firm's Analytics
There are many places to start when it comes to building an appropriate law firm conversion rate optimization strategy. Before you start anywhere, you need to start with setting up the right analytics and tracking. In our previous blog, we talked about how important it is to be setting up your analytics for success. Having an understanding of analytics is important, but it's important to be setting up the appropriate things to appropriately analyze and make the right assumptions. So before you start making tweaks and analyzing your data, make sure you appropriately set up tracking, events, and conversions. For more information, you can check out our blog here.
Who Are Your Ideal Legal Customers?
Identifying your ideal customers and personas is an important piece to the success of your business. Understanding who you're trying to reach, speak to, and get to fill out a lead is a significant step in improving your law firm's conversion rate. Before you start making judgments about your site or analytics, you need to understand who your customers are. Building buyer personas and profiles is a great way to better understand your customer's needs, wants, and more. Ask yourself:
What languages does your ideal customer speak?
What's the age of your typical customers? What is the age of the customers you primarily want?
Is your ideal customer married? Do they have kids?
Do you provide services for large businesses? Corporations? Small Businesses?
What professions are your ideal customers typically in?
What things does your ideal customer care about the most?
The type(s) of law you practice certainly plays an important role in your demographics and ideal customer profiles. You certainly can use your data, questions/feedback you get from customers as a solid starting point. In any matter, building and creating personas is critical to your success and more leads. And improving your law firm conversion rate.
Before Diving Too Far Into The Analytics, Start With The Big Picture Items
Low conversion rates can often be caused by multiple factors. Before looking at small adjustments, first, start with the bigger things that are known to cause issues with people converting.
1) Improve Your Law Firm's Web Design (And Mobile Design)
Your website is the virtual billboard of your entire brand. Having a modern, fast, and professional brand should be reflected in your website. In the digital world, web design and functionality is the #1 factor behind low conversion rates. The same rings true in the legal space. Building trust with your visitors starts with functionality and design. And getting more leads isn't going to happen if people don't trust your brand. Sites that aren't structurally organized, responsive (optimized for all devices), and/or quite frankly are outdated and have issues, are often the reason why visitors leave and don't convert.
Things to ask yourself:
Are you using modern and easy-to-read fonts/typography?
Is your layout simple and clean? Does it draw attention to the most important things and CTA's?
Is your website accessible to screen readers and people with disabilities?
Do your colors align with your brand?
Is your site responsive on all devices? Specifically, mobile devices?
Does everything work correctly on mobile?
2) Improve Your Law Firm's Page Speed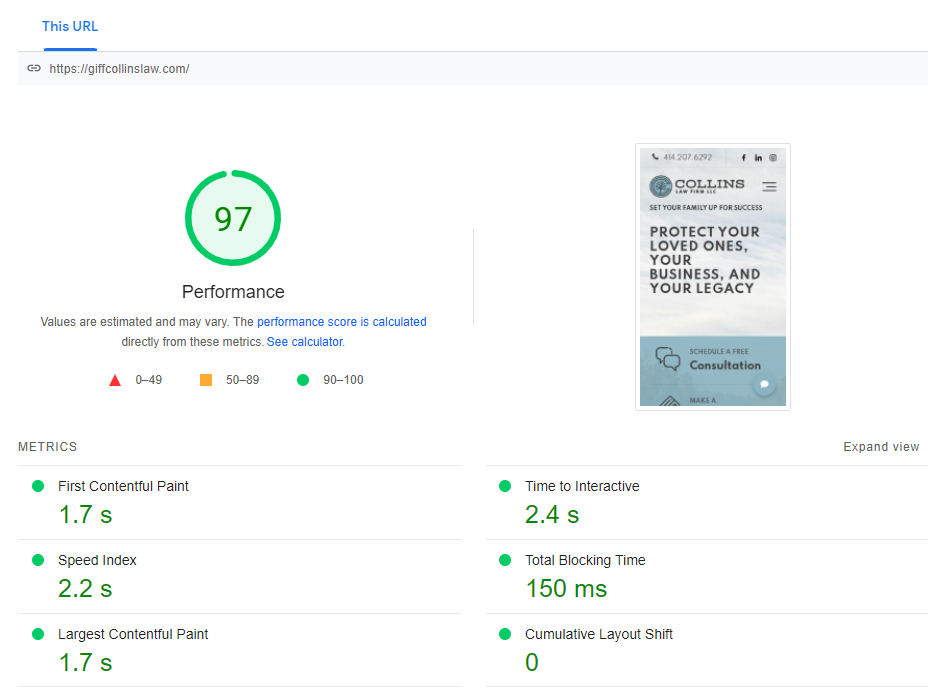 Speed plays an important role in not only the site experience but overall SEO. Having a fast website, especially on mobile is crucial to your law firm's conversion rate performance. Recent legal and UX studies have certainly backed this notion up when it comes to overall user experience. Here are some stats:
38% of customers will leave if a site takes more than 5 seconds to load.
In the legal space, only 15% of sites load in under 5 seconds.
Every second of site load delay results in a 7% drop in conversions, on average.
When sites become slower (or are built slowly), speed can significantly increase issues with bounce rates and leaving your site. Slower mobile sites also have a harder time ranking on search engines, which affects the amount of traffic coming to your site. Combine those two factors, and your law firm conversion rate can severely be impacted. That's why at Civille, page speed is one of the biggest priorities we take into consideration when building sites.
If you want to test your site's speed, a great tool to use is PageSpeed Insights. It can help give you a baseline and provide you with some understanding of why it loads slow. If you want more information on optimization tactics for your site speed, check out our whitepaper here.
3) Optimize Your Law Firm's CTA's (Call to Actions)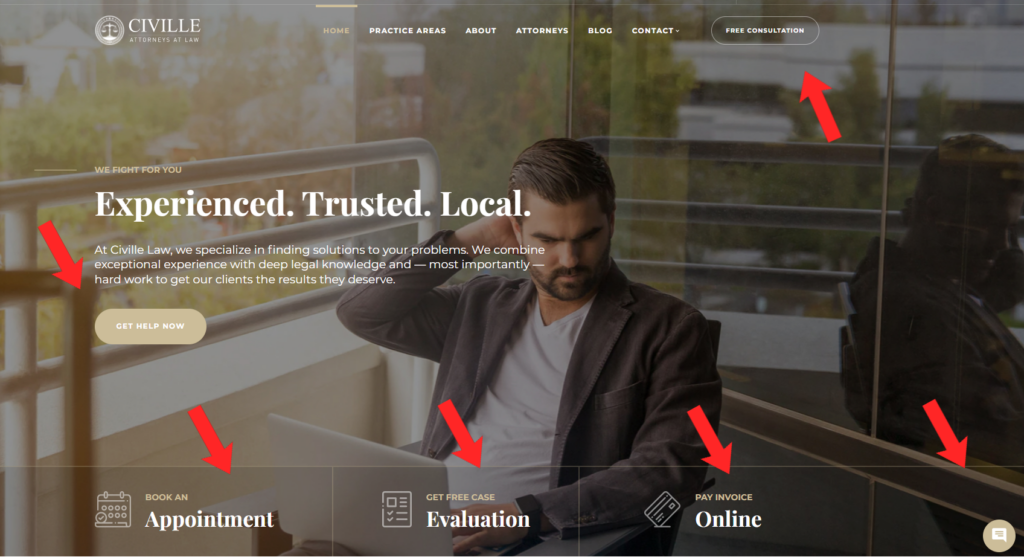 When it comes to design and the content on your website, your call-to-actions are a huge piece that factor in your law firm's conversion rates. If you don't have ways for people to take action, or you don't have prominent or optimized CTA's, people won't contact you. And if they don't contact you, your law firm conversion rate is impacted. There are many ways to go about this, but for starters, ask yourself:
Are your CTA's consistent throughout your site? Does it create urgency? Is it clear? Is it readable?
Do you have options for people to chat or text you?
Are your CTA's prominent on mobile, specifically call buttons or text?
Do you have CTA's on all pages throughout your site?
We've talked about the importance of web and mobile design above, and much of the same concepts are the same when it comes to your CTA's. They should be optimized for all devices. You should be using modern, easy-to-read typography and design elements with your CTA's (as you would in your site design). You should be giving people options and different ways to get in touch with your law firm. All of these things play a significant role in whether or not people get in touch with you.
Next Steps…Look at the Data in Analytics
Once you feel comfortable with your CTA's, it's important to measure results using your analytics. This is one of the biggest reasons for setting up your analytics correctly to further test and optimize. From there, it certainly can be worthwhile to test options when it comes to placement, messaging, colors, etc.
4) Make Your Forms Easier To Fill Out + Easier To Find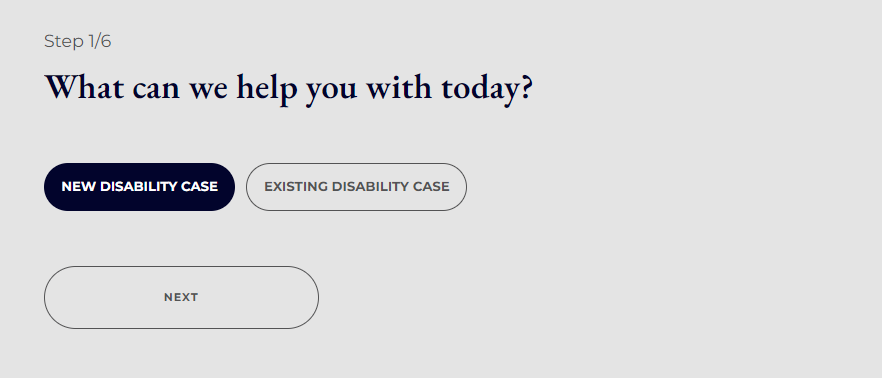 As long as we're talking about optimized CTA's, let's not forget about your forms. In the legal world, 68% of consumers will call or text as their first touchpoint with a law firm. But that still leaves 32% of consumers either emailing or chatting with your firm. Forms still play an important role in how users get in touch with you, and even a bigger role if a form is part of your main CTA's.
So where do you optimize? Start by looking at how users can find your form. Is it easy to find or navigate to? Do you have CTA's that drive to your form? Just like your CTA's, it's important to analyze. If you think your forms are easy to find and accessible, and you still have low conversion rates on your form, it may be time to optimize your form or the experience in general. Here are some ideas:
Make your form easier to fill out by limiting the number of fields
Hide unnecessary fields using conditional logic
Choose better field types (radio buttons, text input, number input only)
Break up your long form with multiple pages or multi-step forms
Build-in pre-fill functionality (sign in with Google or FB for example)
Check your form's functionality on mobile (and make it easier to fill out using some of the things above)
There are many ways to go about your form optimization, and it ultimately depends on what your data is telling you. Using events and form tracking, you can identify many of the pain points that happen with your form to make better decisions on optimization to improving your law firm conversion rate.
5) Improve the Quality of Your Content On your Law Firm Site
How a user engages with your website certainly has many factors. Design, functionality, CTA's, etc. all are big pieces that factor into your law firm's conversion rate. Keeping people engaged and interested in your brand often comes from the content you have on your site. Your content should not only tell your story but should also speak to your users. It should be tailored to your target audience and their needs and wants throughout your website.
Your analytics can tell you a lot about the quality of your content throughout your site. High bounce rates, low time on site, etc. can often point to other underlying problems mentioned above, but if those things are where they need to be, it certainly could be a problem with the content, imagery, and/or videos throughout your site.
The biggest mistake law firms make when it comes to content (outside of not doing it at all) is they try to create content for search engines, and NOT the user. The quality of content, how it speaks to your customers and more is a huge factor behind not only how users interact with your site, but also how your site ranks. It might sound a bit contradictory, but creating content rich with keywords or "built for search engines" isn't the right way to go about ranking higher. Keywords certainly are a huge factor, but they must speak to your customers. If it doesn't, you're wasting your time.
If you want more insights on building a better content strategy for improving your quality of content, check out our recent blog here.
Closing Thoughts
There are multiple ways to go about optimizing your law firm's conversion rates. Your site is only the starting point. Once you feel like you're in a good place with your site, there are certainly more options to test and further optimize but don't forget about your traffic. You have control over some aspects of your traffic depending on your referral networks, SEO strategy, social strategy, and paid strategy. Using your analytics, you can often point to the next steps in your conversion rate optimization strategy by analyzing the conversions and engagement from your traffic sources. There are certainly many ways to go about it, but we'll save that for a different time.

Anyways, happy conversion rate optimization! As always, if you need help or direction, get in touch with us here.