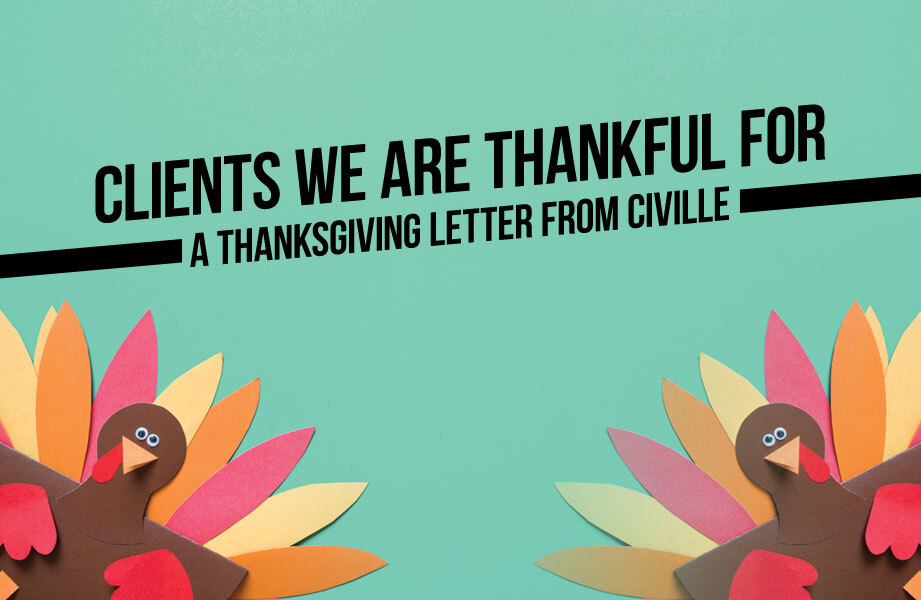 Civille has grown so much in the last few years. We've met new people, added a number of clients, and expanded our products and services many times over. Make no mistake, we are thankful for every last one of our clients, but we have a number of clients who are our firsts. From our first website to our first CRM integration, you can measure our success by the success of our clients.
First Website: Tabak Law
You have to start somewhere, and we were lucky enough to earn the trust of Tabak Law. Tabak was our first website. Much like how a business hangs its first dollar earned on the wall, Tabak is our first website on the wall. We've relied on them for testimonials, met up with them at shows across the country, and have even had the pleasure of visiting their office in person. They have been a great client and we look forward to many more years together!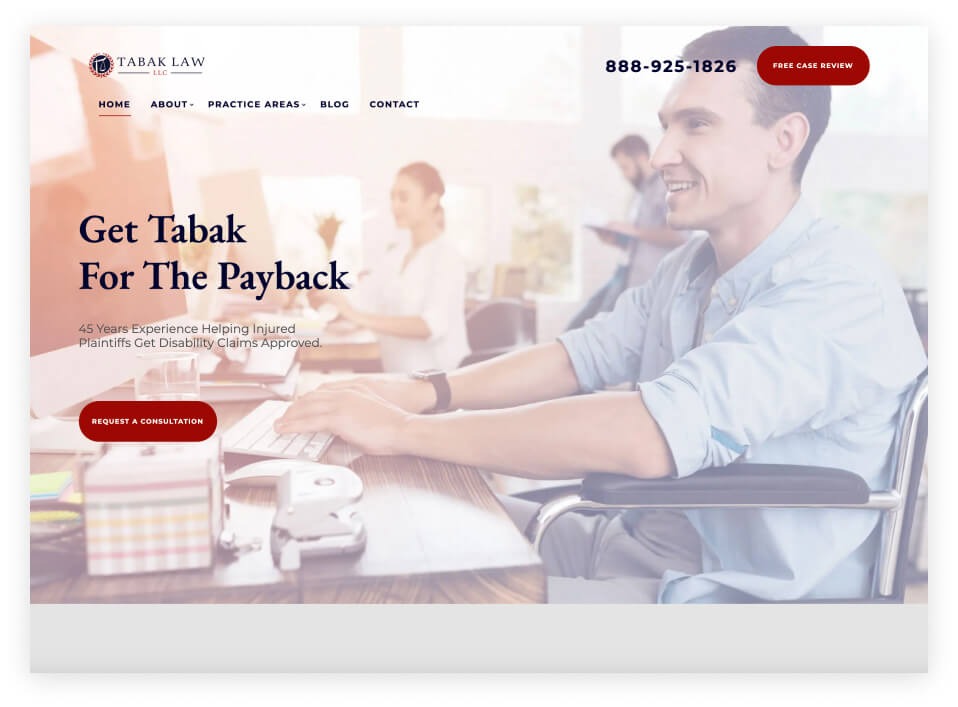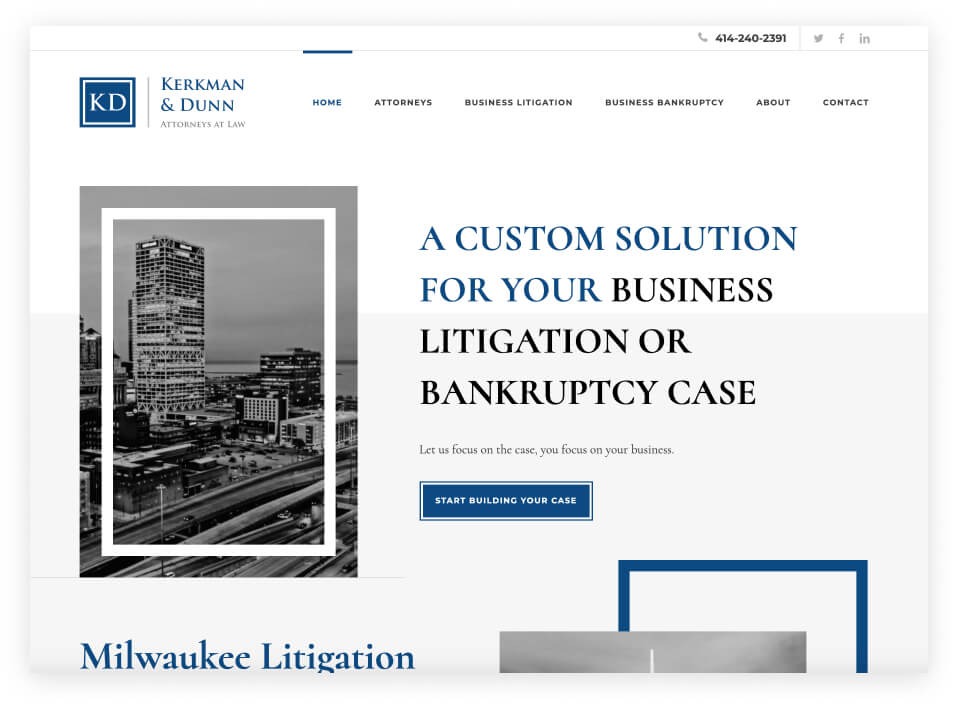 Civille Law Forms: Kerkman & Dunn
Almost every website has a form, but we wanted to take it in a new direction. We wanted to help lawyers qualify their leads before they even hit their CRM. Our custom multi-step forms can be built around your law firm to your specific needs with questions that can help you qualify your leads without tying up additional resources. Kerkman & Dunn saw the value in our forms and they get the credit for being the first to utilize them. Now you can find Civille Law Forms on quite a few of our client's websites.
Civille Chat Tool: Griffith Barbee
When the Civille Chat Tool was ready, there was already a client in need of it. Griffith Barbee is not a Civille website, but they saw the value in our knowledge and skills. Though they were not ready for us to build them a new website, they were ready to turn over management of their current site to us. They were excited about all that we could do for them. Sure we could speed up their site considerably, make design changes, improve SEO, and more, but we also had our new Civille Chat Tool that they were eager to utilize.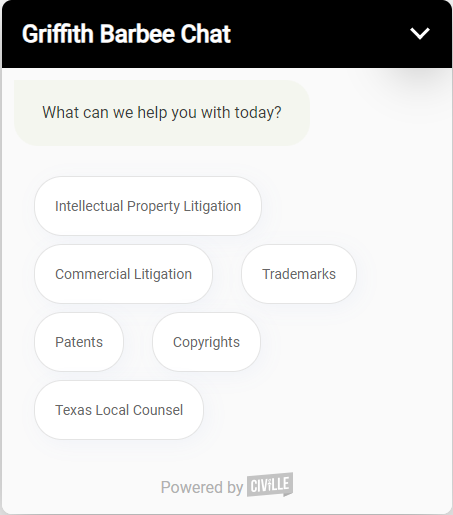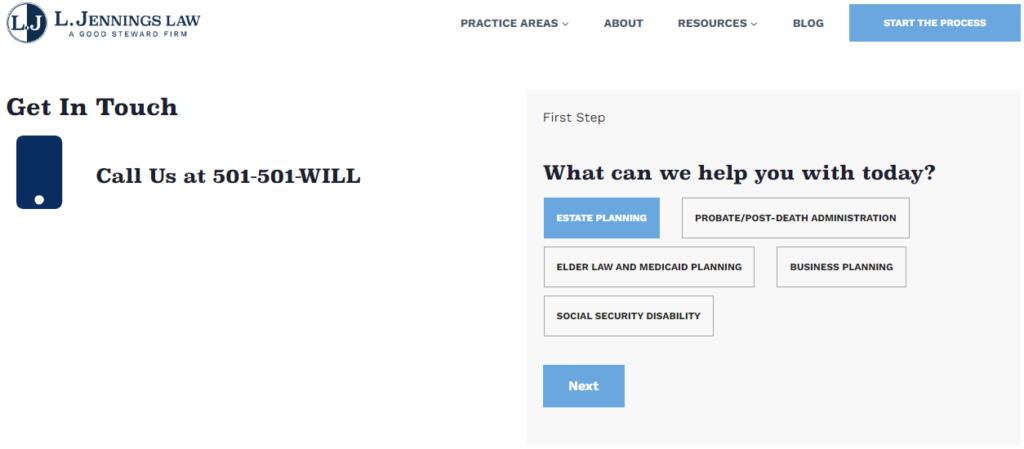 Civille Live Call Answering: L. Jennings Law
Answering the phones at a law firm is important. It's estimated that 74% of customers won't work with a business if they have trouble with communication. You can build out forms and chat tools, but when it comes to the law, most people still want to talk on the phone. That's where Civille Live Call Answering comes into play. You get a real person answering your inbound calls, qualifying leads, and scheduling appointments. L. Jennings Law loved the idea and they jumped at the chance to be our first client utilizing the service.
Civille Scheduling Tool: Bielski & Chapman
Scheduling consultations can involve a lot of unnecessary steps that ultimately tie up resources and make it harder for your potential clients to schedule a meet-up with you. Enter the Civille Scheduling Tool. This tool can be built around your practice and Bielski & Chapman was excited to be the first to utilize it on their own website. Clients not only get to select a time and date that works for them and is available on your schedule, but they can select which attorney they want to meet with based on which practice area they need help with.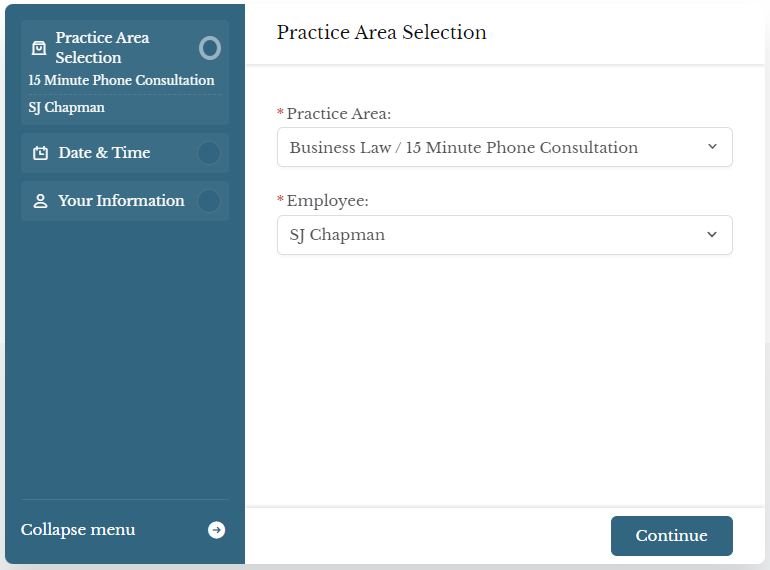 Full Clio Grow Custom Integration: Collins Law Firm
Full Clio Manage Custom Integration: Gold Law Firm
When we came to the law firm space, we were amazed at how many law firms still manually added leads that they got from their website into their CRM and law practice management tools. We came from a space where those integrations were not just important, they were vital. We were happy that we could build integrations for Collins Law with Glio Grow and Gold Law Firm with Clio Manage, but we've also built several other integrations for other case CRMs and law practice management tools.
Read The Collins Law Firm Case Study
Legal E-Commerce: A. Burris Law

Most law firms are not in need of an e-commerce component to their website, but when A. Burris Law came to us with an idea for a contract shop, we were eager to begin development. This e-commerce component allows people to shop for the contracts that they need and even add in a consultation option. This e-commerce option is an exciting offering and we know there are more lawyers out there that can find new ways to take advantage of this tech.
Civille Calculator: Centonzio Law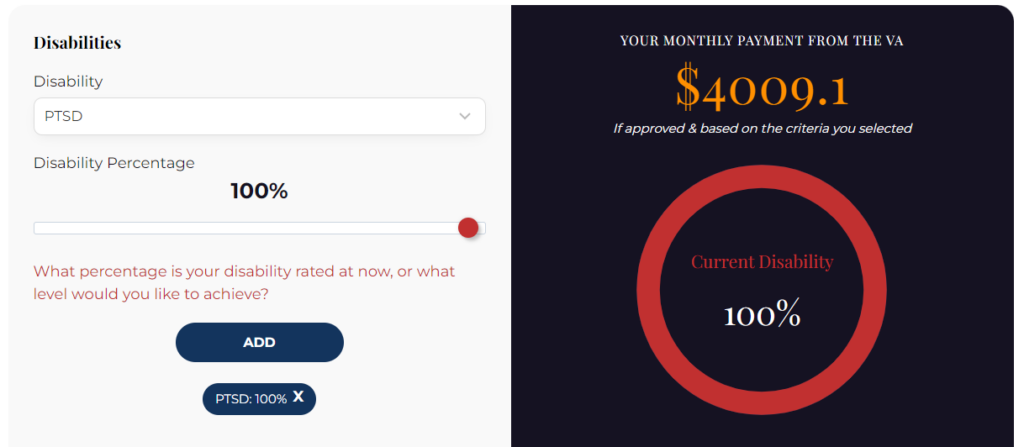 Showing that we can do a lot with our website tech, Centonzio Law came to us with an idea for their Veterans Disability site, VetsRep.com. They wanted to add a pair of calculators to calculate veteran disability benefits pay and back pay. We built out both and now their clients have a reliable resource for veterans benefits information.
A Thank You Message to All Our Clients
We are thankful for every single one of our clients, and though we couldn't mention each one on this blog, you can rest assured, if you are a client of ours, we are grateful for your business. Not just on Thanksgiving or in November, but all year round. We thank you all for coming on this journey with us, and we are nothing but excited about the new ideas, new products, and new clients we have in our pipeline.
---
Build Your Law Firm's Website With Civille
Are you interested in some or all of the tech that we have built for our clients? Do you have a new idea that you want to see if we are up for? We are always happy to find new use cases for our platform and to build out new ideas. Reach out to us today and find out what we can build for you!