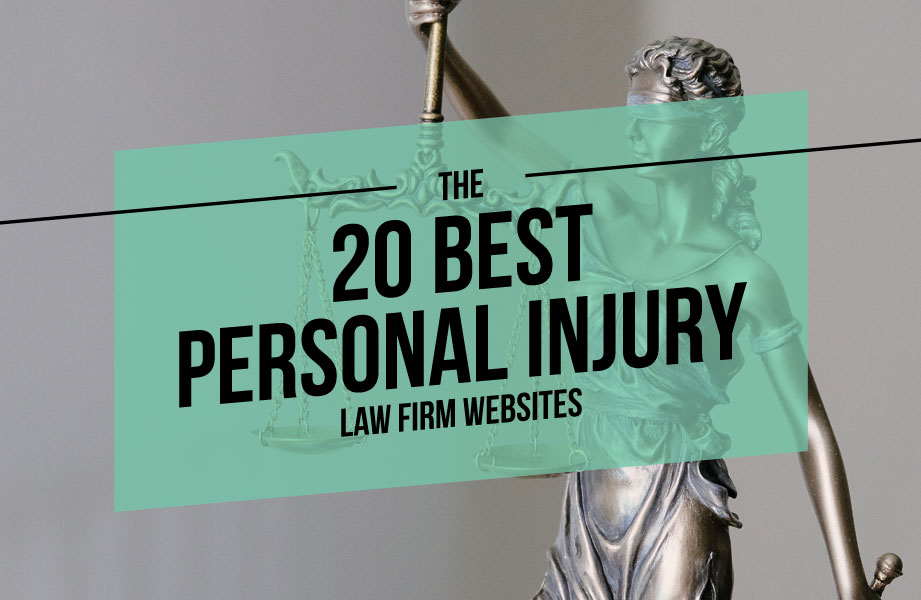 Being a personal injury attorney is a different beast than other practice areas.
The stakes are high. The potential is huge.
The need to come off as a legitimate (and sometimes ruthless) attorney when someone looks you up is essential. And given today's online world, that first impression is often coming from the website.
But there's more. You also need to make sure your SEO is on point – and that includes outlier items like page speed and Google Business Profile. That first impression may be on a phone, tablet, or desktop – and they may find your site or your profile.
Is it all buttoned up? If not, someone might be moving on.
With all that in mind, we present our list of the 20 best personal injury law firm websites. With a caveat – we are looking at presentation. How the site scores on a Google PageSpeed Insights and how their business profile and other factors stack up isn't always considered here. So keep those factors in mind when you check out this list.
The 20 Best Personal Injury Law Firm Websites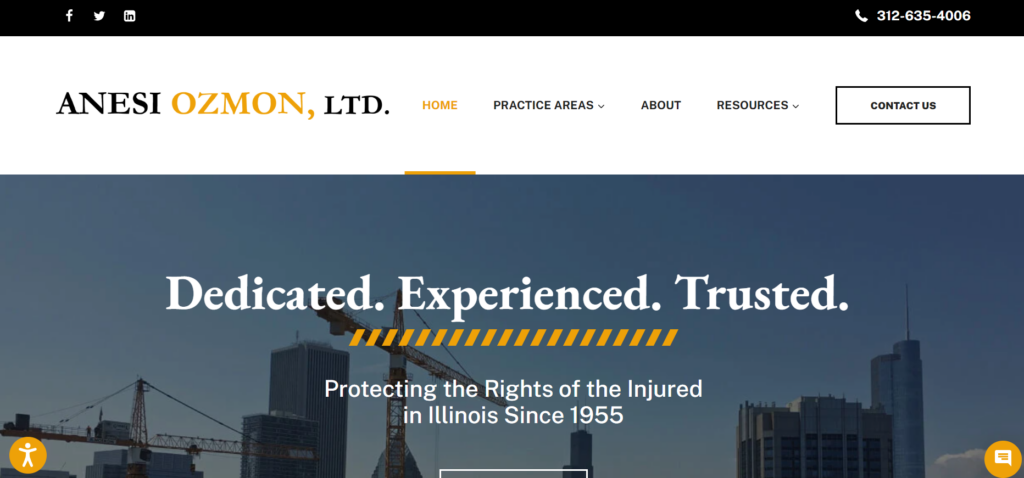 Why We Like It
There's no question what Anesi Ozmon specializes in – construction injuries. And that's a vital service to offer in a city like Chicago, that always has some form of construction going on.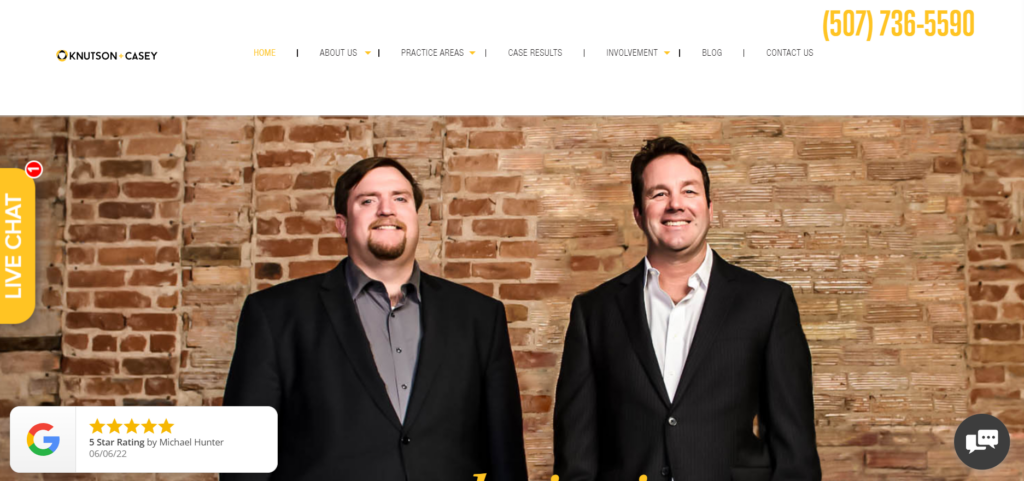 Why We Like It
Once you scroll down the page, the different elements of the site start to shine – and they really show out on mobile and divide the site up in a digestible way, which is great for conversions.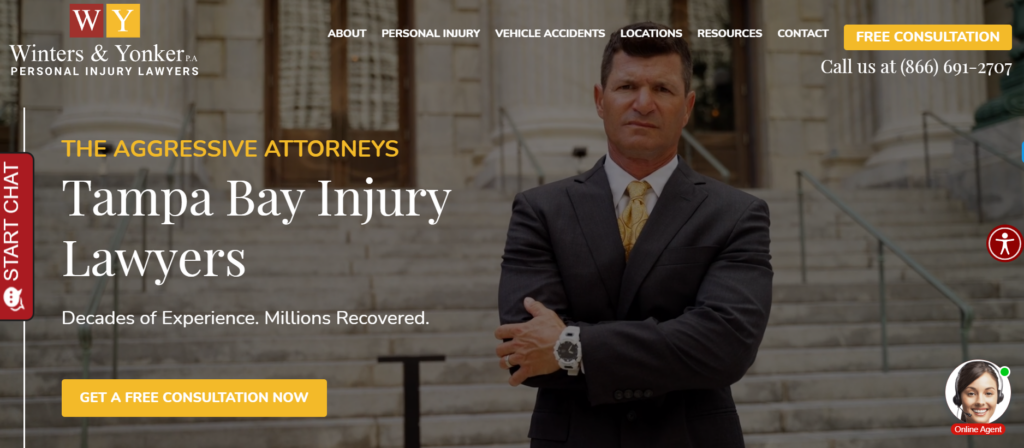 Why We Like It
While the colors and scheme might be too much for some, the video and overlay do convey the professionalism of the firm. Our only gripe would be the excessive third-party tools that make it hard for the site to shine.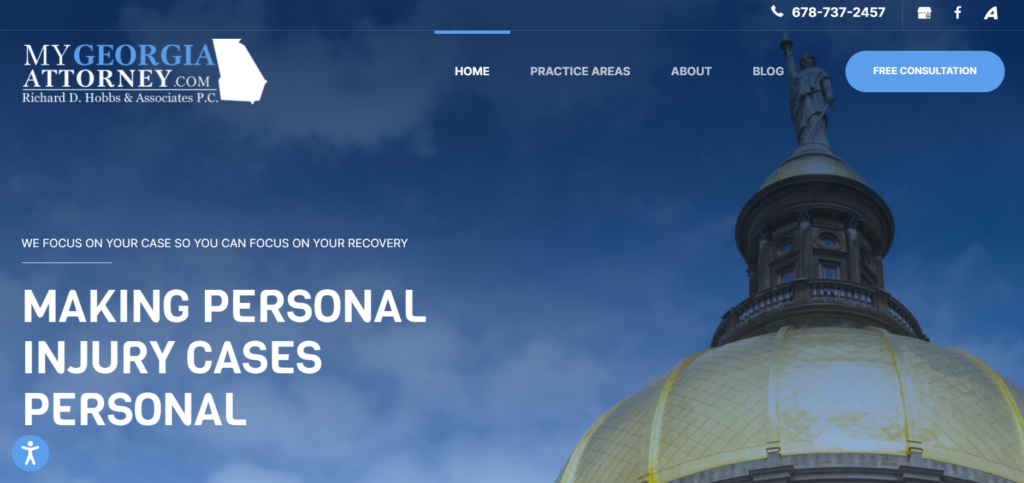 Why We Like It
The Richard D. Hobbs & Associates site loads fast, shows the managing attorney by face, talks about case wins, the firm, and even provides a nice interactive slider on ways the firm can help. Everything you need to convert a case to a client quickly.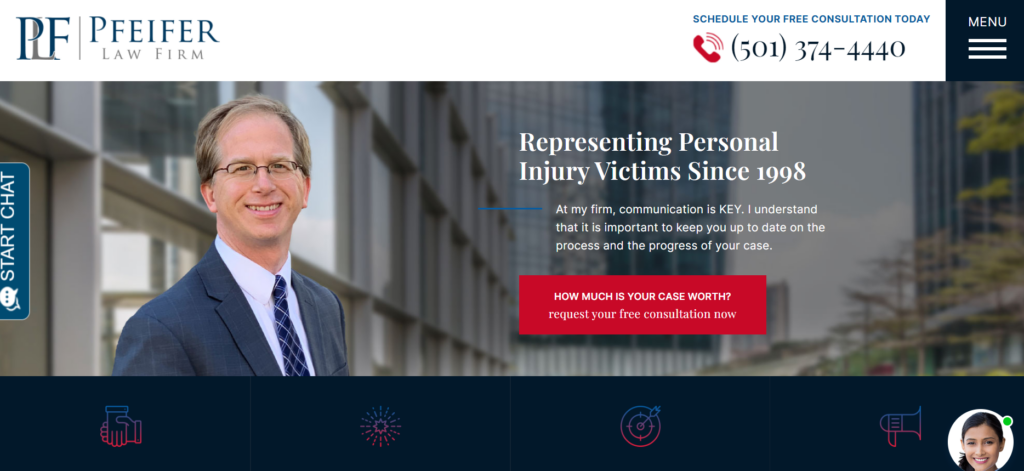 Why We Like It
The Pfeifer Law Firm site gets right to the point, with clear calls to action in the form of a phone number and button. We'd like to see the phone stay sticky on mobile to drive conversions, but it's otherwise clean.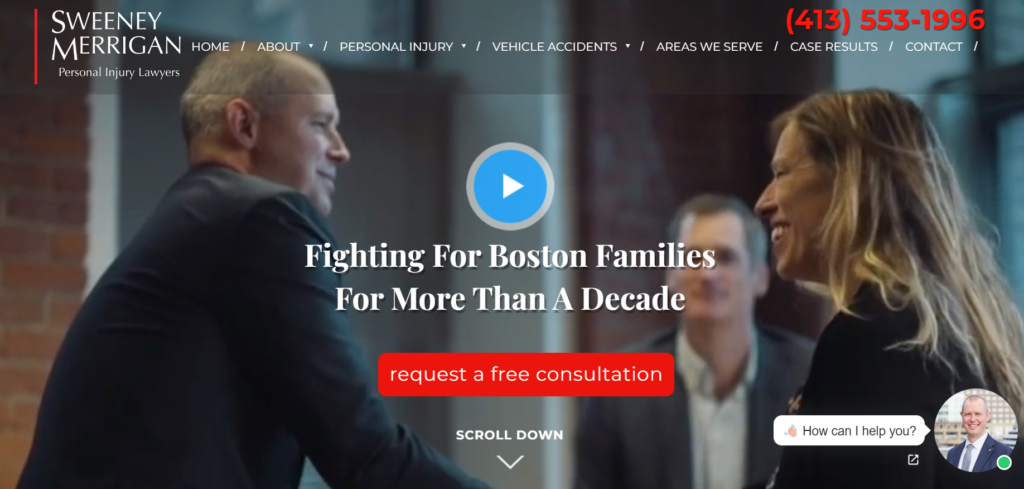 Why We Like It
Sweeney Merrigan makes the list because it goes after a unique approach of getting the firm's video message front and center for potential clients. This isn't the best strategy for everyone, but it is something different.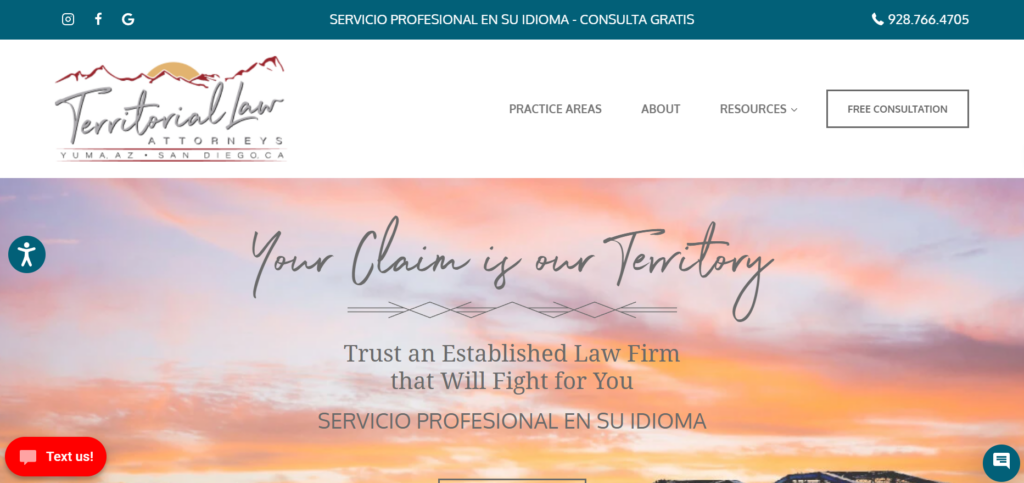 Why We Like It
Territorial Law does an amazing job speaking to its audience. The design is local, and there is messaging for Spanish-speaking potential clients right on the main page. It also allows individuals to interact with the site however they want – call, text, chat, and form.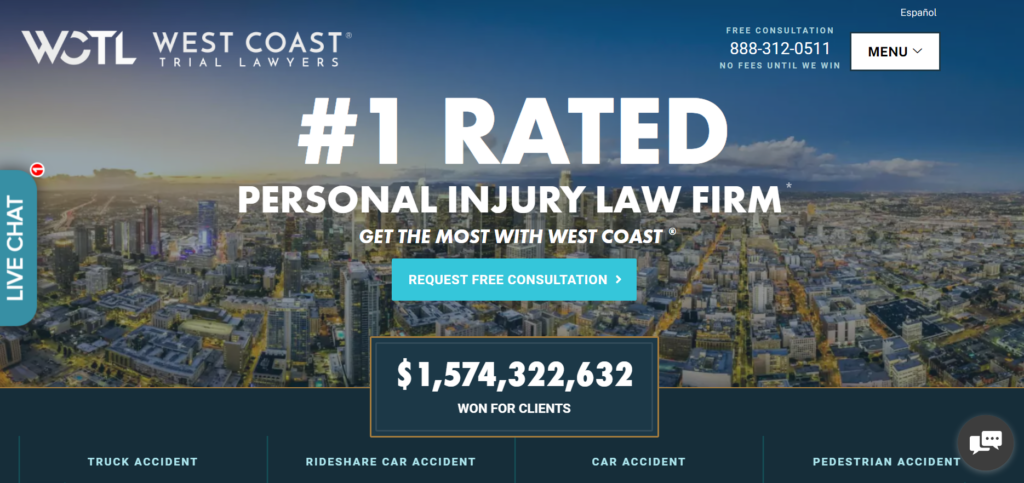 Why We Like It
There's something to be said for telling it like it is. West Coast Trial Lawyers states that they are #1 rated, and lists their significant winnings front and center, while also providing a clear call-to-action that is a different color than the rest of the site.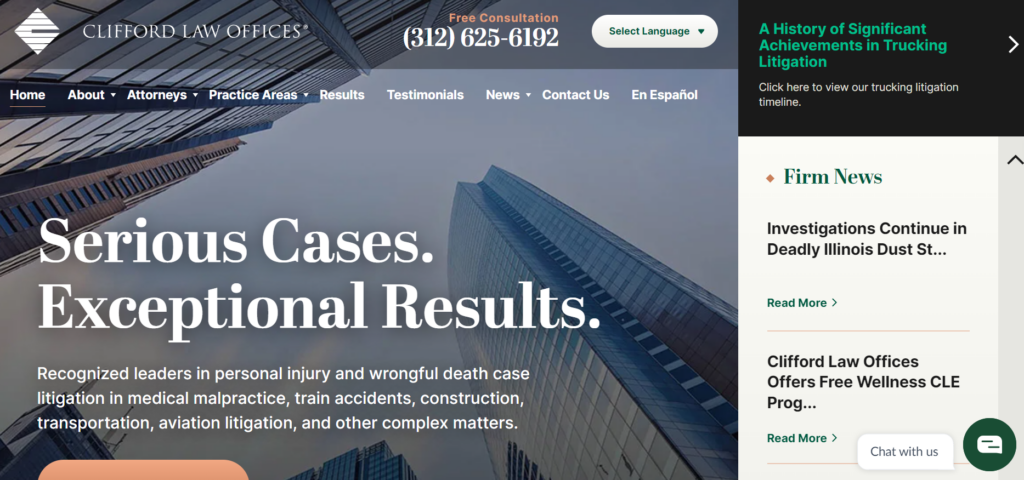 Why We Like It
Clifford Law Offices lays out a variety of menu options and also prioritizes their firm's news on the right-hand side of the desktop view, which is a different layout than we've seen before.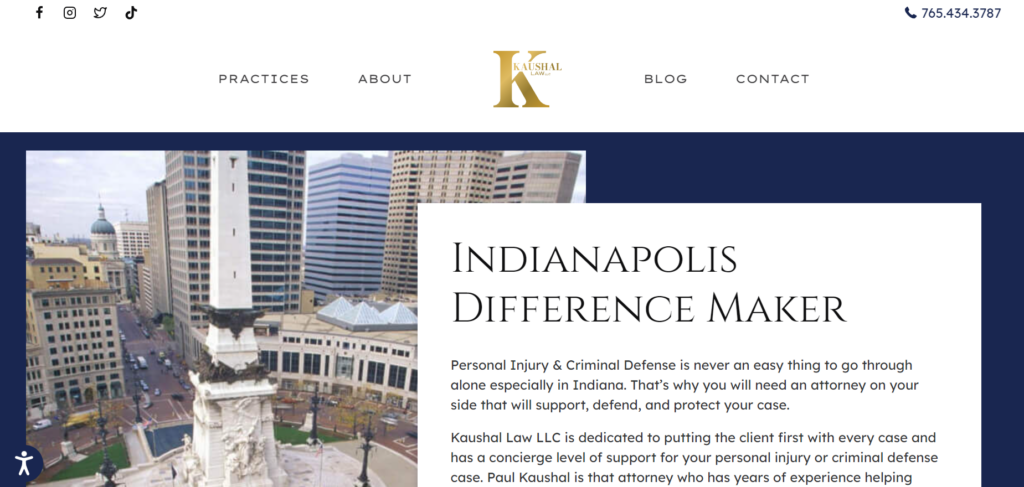 Why We Like It
Kaushal Law has a very clean look and feel to it, and gives the feeling of trustworthiness on desktop and mobile. Attorney Kaushal also has a Tiktok profile, which is advertised on the top of the site, making him a trendy lawyer.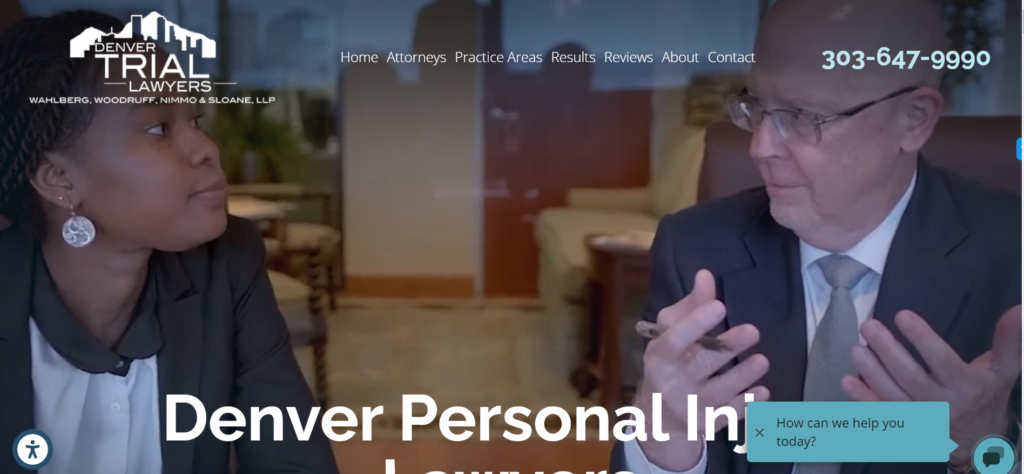 Why We Like It
Sometimes picking the right name for a firm can make a big difference. Denver Trial Lawyers gets right to the point with a great name (and domain name), and clear statements of what you get with their service.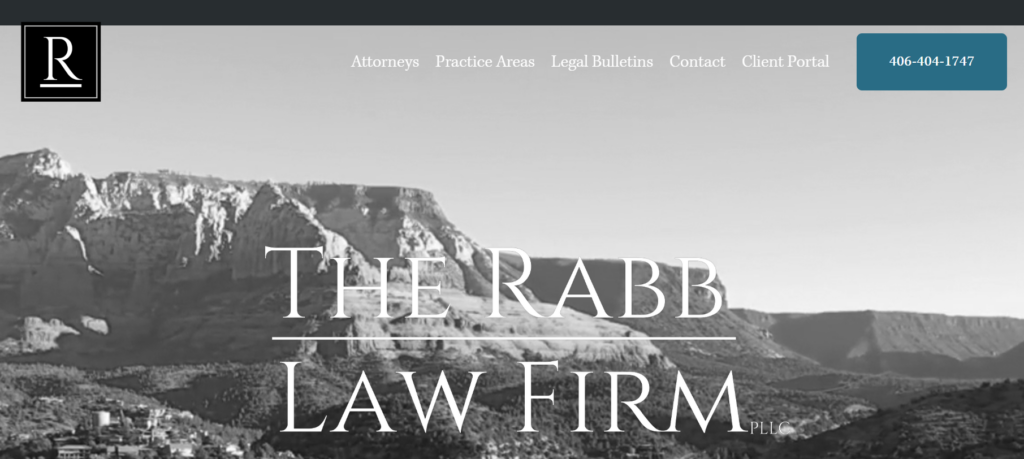 Why We Like It
The Rabb Law Firm website lays out nicely on mobile, and provides helpful information about the firm, the founding attorney, and case wins right up front. This clean layout instills confidence in a user – although we'd like it if the phone number stayed sticking on scroll.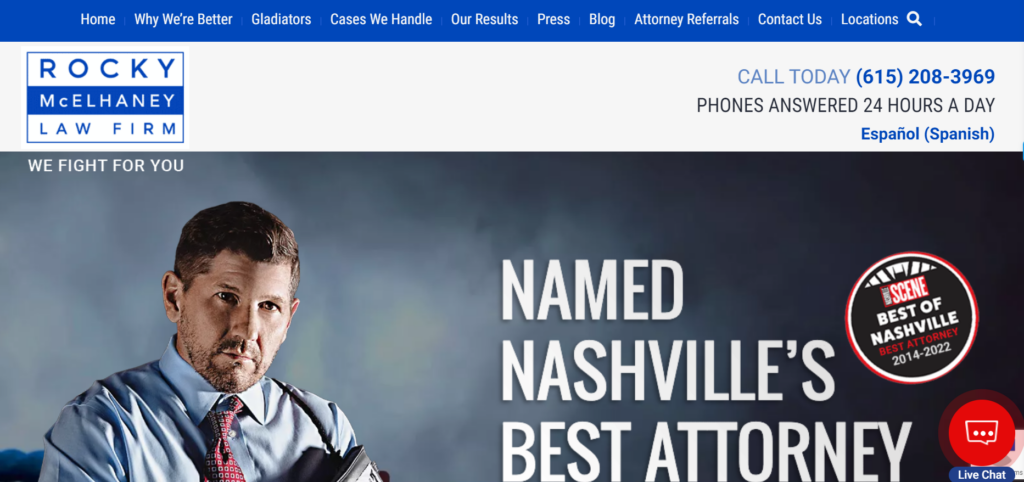 Why We Like It
When you're a PI lawyer, why be subtle? This site leans directly into the Rocky reference, which appeals to a given market. Instead of trying to own too many personas, the firm knows what it is going for and gives a full send.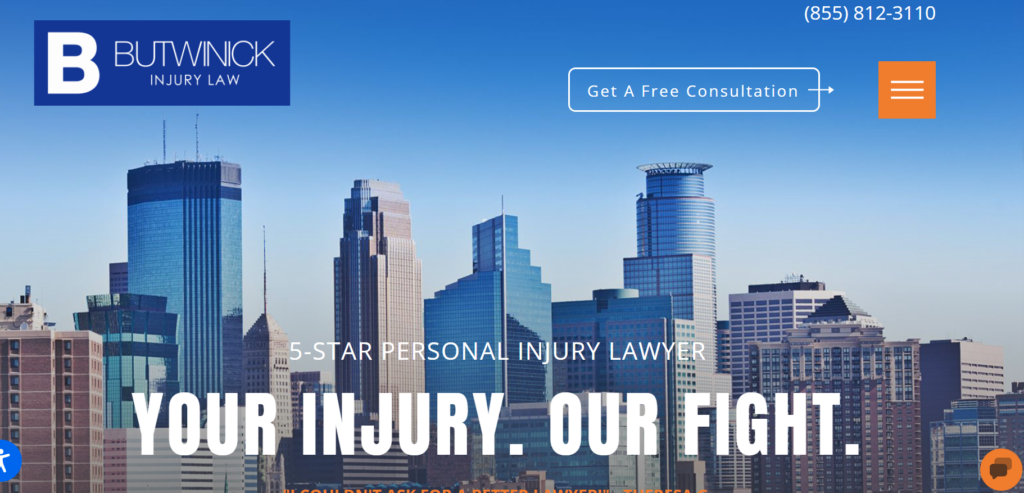 Why We Like It
Sometimes a site's tagline can get in the way, be too cheesy, or throw a user off message. Butwinick Injury Law has a simple and effective tagline in the hero to let someone know that they will fight for them – which is often what it takes to win a PI case.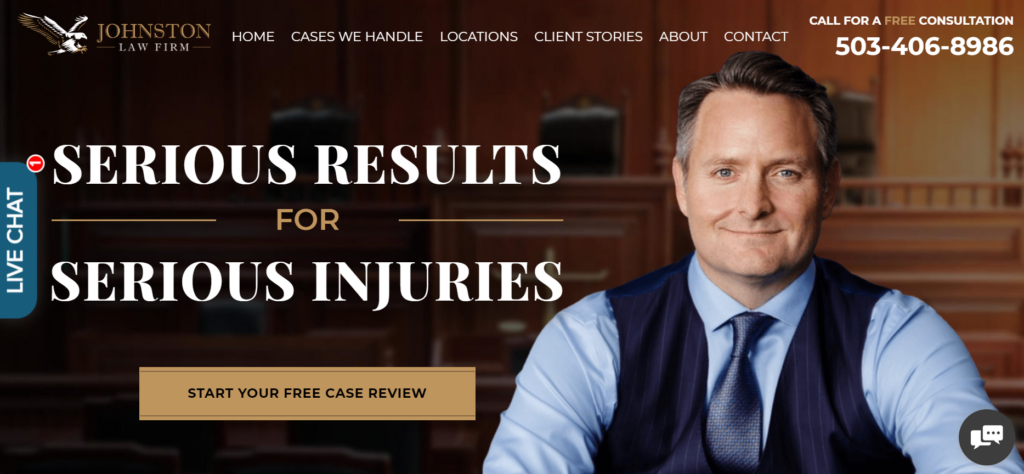 Why We Like It
Johnston Law Firm has a history of success in the personal injury space, which is evident from the scrolling wins as you get down the page. The personal attorney image in the hero, coupled with clear success, helps the user trust filling out a form or calling this firm.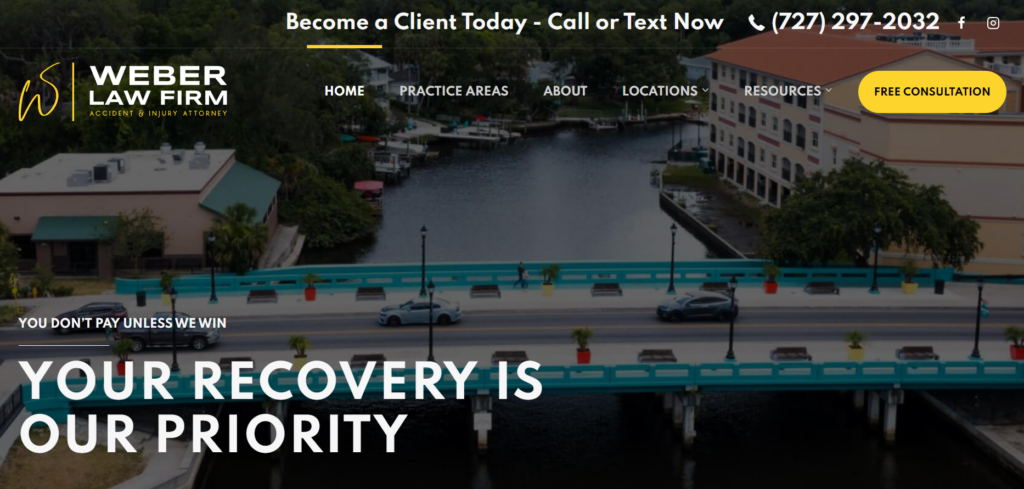 Why We Like It
The Weber Law Firm site uses nice original imagery and colors to provide a unique look and feel that keeps user interest. The calls-to-action also stay sticky to the top of the page, and there is a lot of personalized content on the site.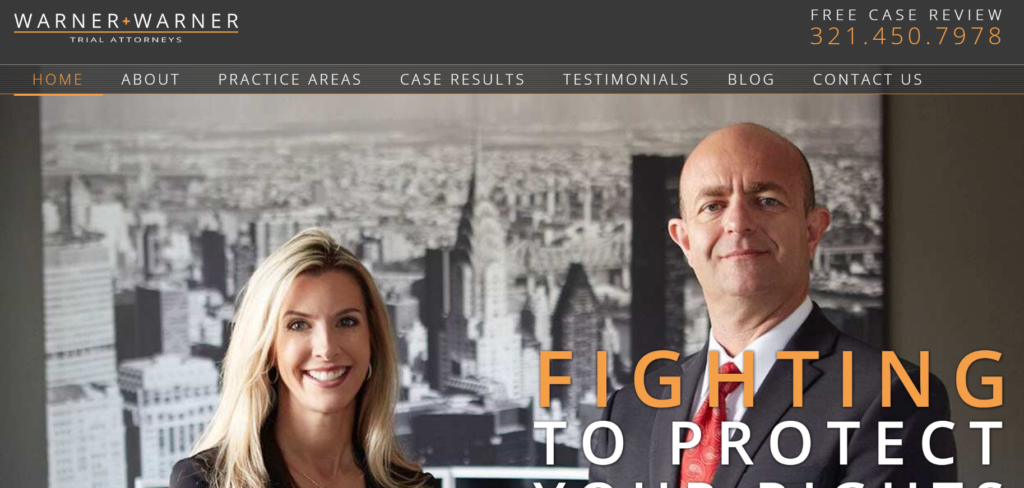 Why We Like It
This isn't the newest site on the block, but personal injury sites are in a bit of a league of their own. The colors and layout get the point across and provide a calming feeling for those that need help right away.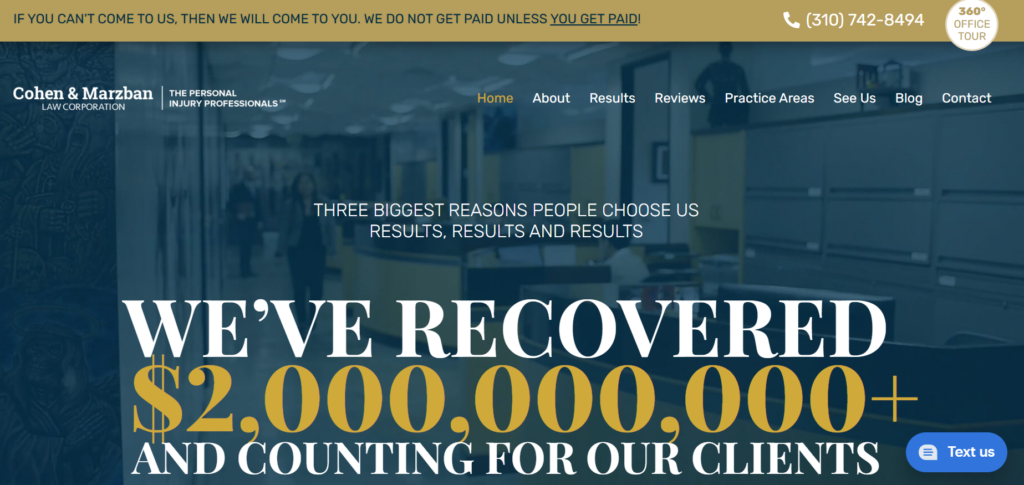 Why We Like It
This has been a common theme on the list, but when you are a PI lawyer, hit them over the head with your success. That's what Cohen & Marzban does with huge winning numbers that let people know that the experience in the space is real.
Why We Like It
The layout is clean, the calls-to-action stick to the top of the page when scrolling, and the navigation is very clear. It isn't trying to do too much, but is trying to drive conversions.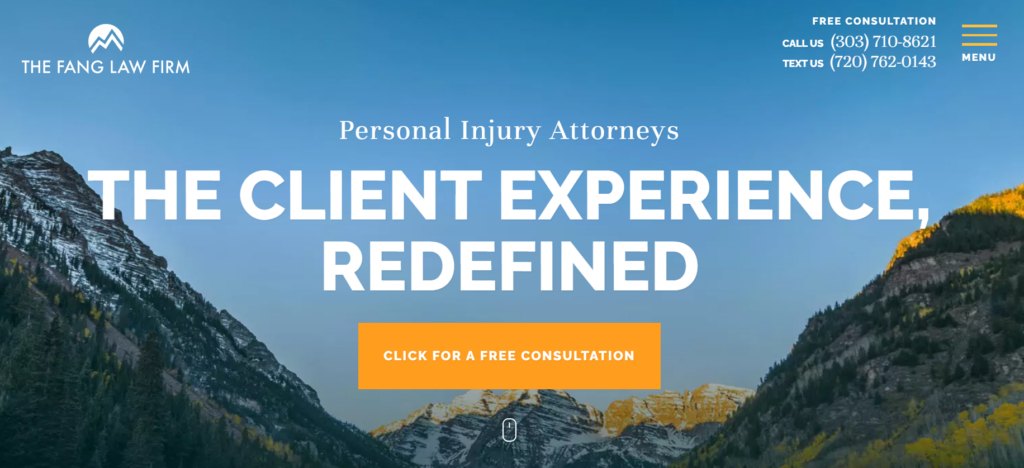 Why We Like It
The Fang Law Firm site is a breath of fresh air – with its shot of Colorado fresh air literally in the hero section. A nice look and feel and easy calls-to-action make this a site that is worthy of the list.
Our Best Personal Injury Law Firm Websites List
Do you agree with our list of the best personal injury law firm websites? Did we miss any that you feel should be included? Let us know at info@getciville.com or contact us here.