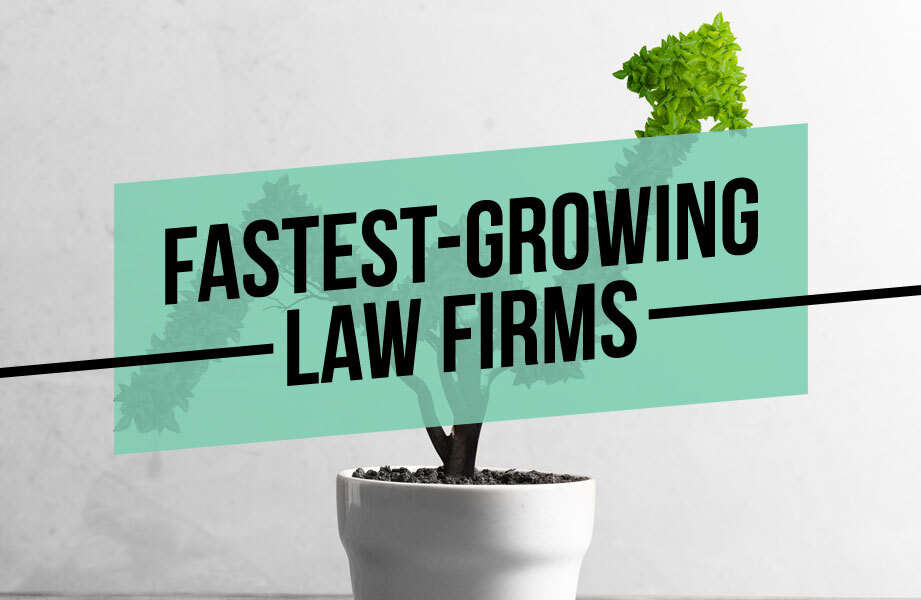 In the legal world – success equals growth. Civille is a premier provider of law firm websites, digital marketing, analytics, and lead enhancement and as we continue to grow, we love to see the law firms that we work with continue to grow. With growth in mind, we decided to ask – what are the fastest-growing law firms in America? If you are a brand-new lawyer looking for a great team to join or you are starting a brand-new law firm and hope to grow – this list will highlight some of the most successful law firms in the United States in the past year! 
Top 5 Fastest-Growing Law Firms in the United States
Happy clients, cases won, and revenue earned are all barometers for success in the legal arena and lead to growth for law firms across the United States. Law Firm 500 is an organization that recognizes the fastest-growing law firms in the United States each year, regardless of size. The parameters for the award are based primarily on growth and not just revenue.

Here is a quick snapshot of the top five fastest-growing law firms in 2022 that can be found at www.lawfirm500.com/2022-award-honorees/ – and there are many more law firms that continue to grow in the United States.
Cannon & Associates – Oklahoma – 1848% Growth
Cannon & Associates is an Oklahoma based law firm with offices in Oklahoma City and Edmond that strives to be a fierce advocate for its clients. The law firm focuses on criminal defense and family law in the Oklahoma City area. Cannon & Associates also puts an emphasis on protecting veterans and their benefits.
Del Pino Law Firm – Florida – 1567% Growth
Del Pino Law Firm is based in Florida and has offices in Fort Myers and Hialeah with a team of 10 attorneys that are ready to assist clients in a variety of legal scenarios. Del Pino Law Firm specializes in bankruptcy, mortgage modification, foreclosure, family law, personal injury law, immigration, and business law.
ESQgo Attorney at Law – Burbank CA – 1556% Growth
ESQgo Attorney at Law is a unique entry on this list that helps clients who sell goods on Amazon.com deal with legal challenges that come with that online e-commerce environment. The growing law firm has helped clients across the United States and in more than 35 countries navigate the challenges of intellectual property and infringement claims.
Cozza Law Group, PLLC – Pittsburgh and New York – 1511% Growth
The Cozza Law Group is a law firm that specializes in small business law, entertainment law, employment law, intellectual property law, and more in the Pittsburgh and New York area. The firm provides a different approach to its services with Subscription Legal Services that can be tailored to fit client needs with Start-Up Counsel and Business Counsel options.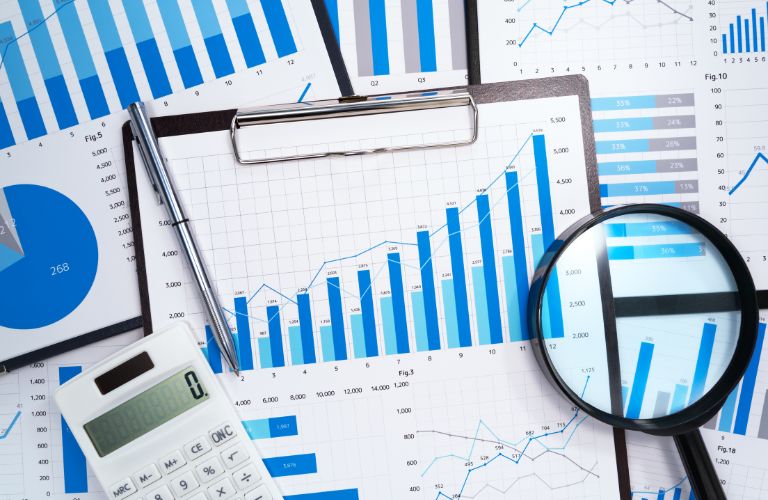 Cary Estate Planning – North Carolina – 1508% Growth
The legal team at Cary Estate Planning in North Carolina takes a client-first approach to provide clients with peace of mind as they plan their futures. The fast-growing law firm has offices in a variety of North Carolina locations and specializes in estate planning, wills and trusts, elder law, estate administration, probate, power of attorney, and much more.
How Can Civille Help Your Law Firm Grow?
Are you and your law firm hoping to make it on the Law Firm 500 list next year? Do you strive to be one of the largest law firms in the United States? We may be able to help at Civille. We provide a broad range of online services for law firms across the United States that can help you continue to grow.
Modern law firm websites designed and built by Civille will serve as the online face of your company. Digital marketing, Search Engine Optimization (SEO), Google Business Profile optimization, content marketing, and more are additional services that can help bring clients to your website and lead enhancement will help you improve the efficiency of your business. 
---
READ MORE: Check Out Civille Law Firms and Case Studies!
---
Are you a law firm that is hoping to grow? You may ask – what are the fastest-growing law firms in America? Here is a quick look at the fastest-growing law firms in the United States provided by Civille. Contact the Civille Team today to find out how we can help your law firm grow!