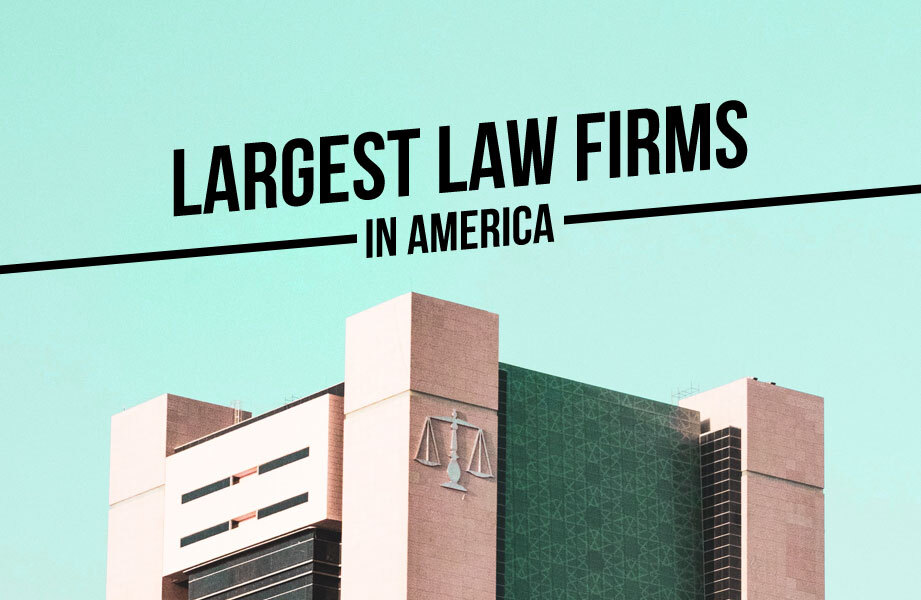 We love all things law and order at Civille and represent more than innovative legal websites and digital marketing for law firms across the United States. The more and more we explore the legal arena, the more questions we have about law firms across the country – and we know you have questions too. We wanted to know – what are the largest law firms in America?
Here is a look at the largest and most successful law firms in America!
Top 5 Largest Law Firms in the United States
Did you know that there are more than 1.3 million attorneys in the United States? No matter where you live, you will find law firms ready to help clients with their legal cases. There are more than 200 law firms across the United States that have more than 500 attorneys to choose from with a variety of legal specialties – but those are far from the largest law firms in America. The largest law firms in the country employ thousands of licensed attorneys and claim annual revenues in the millions and billions of dollars with clients located across the globe.
Check out the largest law firms in the United States – both by the number of employees and annual profits – in this quick overview created by Civille!
Baker McKenzie
Based in Chicago with more than 70 offices in 46 different countries, Baker McKenzie is the largest law firm in the United States in terms of employment with an incredible 4,720 licensed attorneys. The Baker McKenzie Team includes more than 1,500 partners and specializes in general practice law and corporate law. Baker McKenzie reported an annual revenue of $3.1 billion in 2021 – making it not just the largest law firm in America, but one of the most successful as well.
DLA Piper
DLA Piper Law Firm is headquartered in New York City and like many of the law firms on this list, maintains law offices in many locations across the United States and the globe. DLA Piper is a true international firm and specializes in banking, corporate law, tax law and much more. Formed in 2005 with the merger of Gray Cary Ware Freidenrich, Piper Rudnick and DLA – this law firm employs more than 3,998 licensed attorneys and claimed a revenue of $2.47 billion in 2021.
Norton Rose Fulbright
The Norton Rose Fulbright Law Firm is the result of a merger between the United States-based Fulbright Jaworski Law Firm and United Kingdom-based Norton Rose Law Firm in 2013. The massive law firm employs more than 3,178 attorneys with 1,087 partners. Headquartered in Houston, TX – the international law firm supports large corporations, financial institutions and startup companies with a claimed annual revenue of $3.9 billion in 2021.
Latham Watkins
Latham Watkins Law Firm may not be the largest in terms of size on this list – but is one of the oldest and most successful with claimed revenue of $5.49 billion in 2021. Latham Watkins was established in 1934, is based in New York and maintains offices in several countries across the map. The firm employs 2,858 licensed attorneys in its offices with 821 total partners. A diverse and well-rounded law firm, Latham Watkins is prepared to handle any and all high-profile legal cases.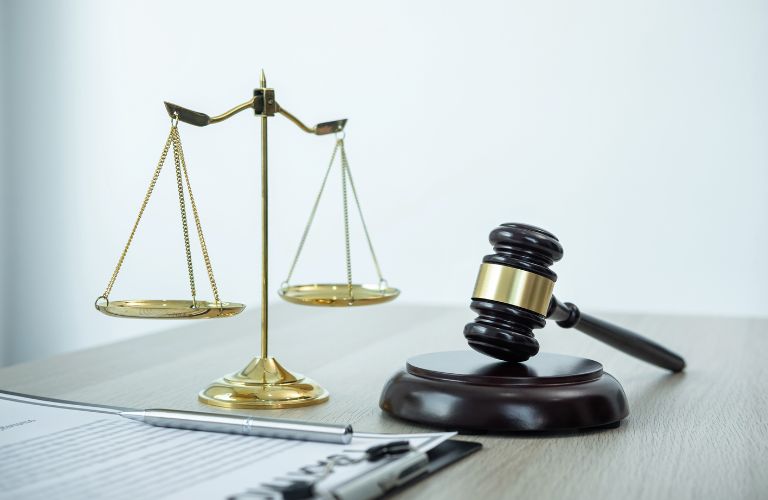 Kirkland Ellis
Headquartered in the Windy City – Kirkland Ellis is a financial heavyweight in the legal arena with more than $6 billion in revenue in 2021. The historic law firm was founded in 1909 and has nine major offices in various locations across the United States that specialize in corporate law and commercial litigation in high-profile cases. Kirkland Ellis employs 2,725 licensed attorneys and 1,158 total partners.
---
READ MORE: How Much Does a Partner at a Law Firm Make?
---
We love to dive into the legal world at Civille and we hope that you enjoyed this quick overview of the largest law firms in America. If you are a law firm interested in improving your online presence – Civille has the tools you need on your side with innovative websites, digital marketing, lead enhancement and more. Contact the Civille Team today for more information on how we can help your law practice succeed!