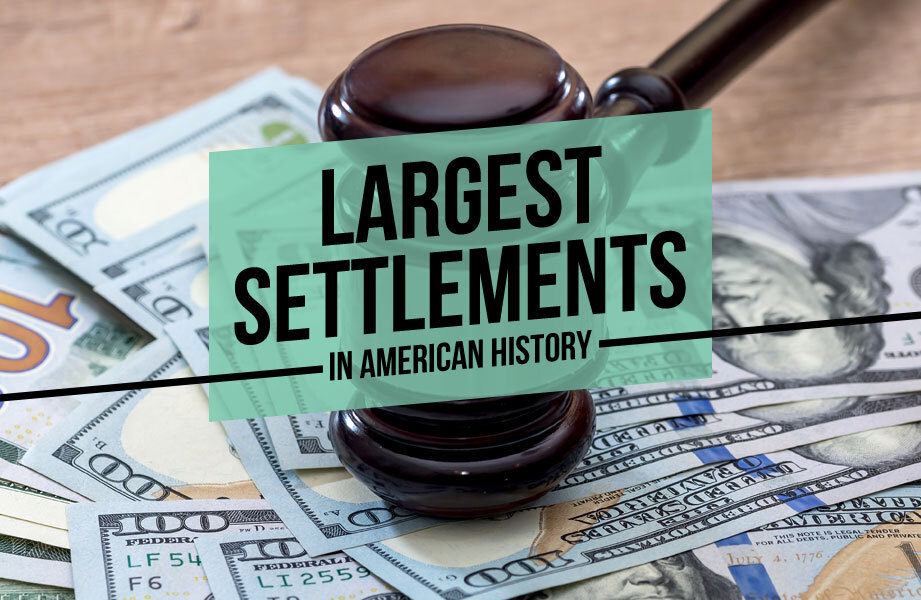 When it comes to legal settlements and verdicts – the name of the game is compensation. Plaintiffs want to be compensated for damages and attorneys want to ensure that you receive the best settlement that you can get. With legal settlements and compensation in mind, we wanted to answer the following question – what are the largest legal settlements in history? 
Here are the top five legal settlements in the history of the United States court system.
1. Philip Morris and R.J. Reynolds Tobacco Settlement – $206 Billion
The title of Largest Legal Settlement in U.S. History belongs to the 1998 Philip Morris and R.J. Reynolds Tobacco Settlement. The Tobacco Master Settlement Agreement – as it is known – targeted the four largest tobacco companies in the United States – Philip Morris, R.J. Reynolds, Brown & Williamson and Lorillard. This settlement was pursued by Attorney Generals in 46 states to gain compensation for medical expenses due to tobacco-related illnesses. The court ruled that the tobacco companies owed $206 billion in annual payments over 25 years.
2. BP Gulf of Mexico Oil Spill Settlement – $20 Billion
Do you remember the Deepwater Horizon oil spill in the Gulf of Mexico? The oil spill devastated the local environment and impacted state and local governments when it occurred. In 2016, a federal judge in New Orleans ruled in favor of the state and local governments to the tune of $20 billion – with between $5 and $6 billion awarded to the state and local governments.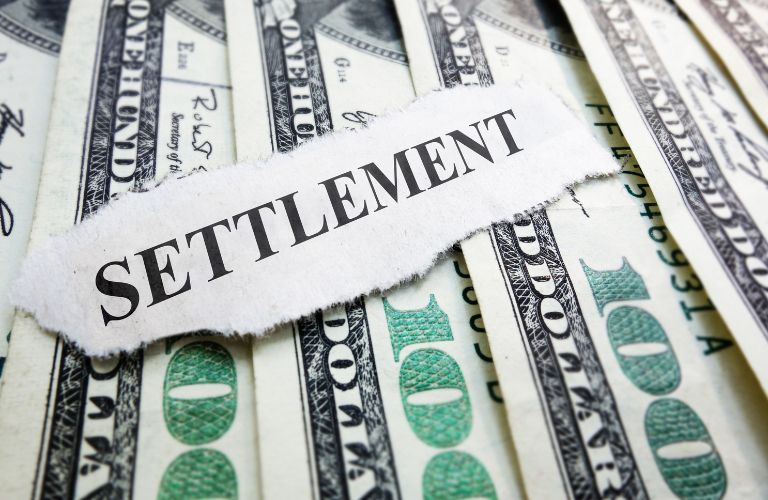 3. Volkswagen Emissions Settlement – $14.7 Billion
In 2014 – it was discovered by the Environmental Protection Agency that Volkswagen had found a way to circumnavigate diesel emissions testing with "defeat devices" applied to steering and throttle inputs. Volkswagen vehicles represented 70% of diesel-fueled passenger vehicles in the United States. A San Francisco judge ruled that Volkswagen was responsible for $14.7 billion in damages for diesel vehicle buybacks and individual damages.
4. Enron Securities Fraud Settlement – $7.2 Billion
Enron is an energy trading company that was accused of fraudulent accounting practices to hide debt and inflate the company's revenue in 2001 – which had a direct impact on more than 1.5 million individual and corporate investors. A settlement was approved by a federal judge in Houston in 2008 that awarded $7.2 billion in damages to shareholders. The majority of funds were provided by J.P. Morgan Chase, Citigroup and the Canadian Imperial Bank of Commerce.
5. WorldCom Accounting Settlement – $6.1 Billion
WorldCom is a former long-distance telephone company in the United States. The WorldCom accounting scandal emerged when an internal audit team discovered more than $3.8 billion in fraudulent entries on the corporate balance sheet and WorldCom was forced to reveal it had overstated its assets by $11 billion. The result – a New York federal judge ruled in favor of shareholders in 2005 and awarded the shareholders $6.1 billion in damages.
---
READ MORE: Who Are the Richest Lawyers in America?
---
Honorable Mention – The Strangest Legal Settlements
There are a lot of dollar bills involved in the legal settlements listed above – but that is not all. Here are a few more legal settlements that we found odd, strange, weird or interesting and wanted to bring to your attention.
Settlement Paid in Quarters – In August 2013, Roger Herrin won a wrongful-death lawsuit and was awarded $150,000 in damages for the death of his son in a trucking accident. Herrin was ordered to return a portion of the settlement at a later date and paid with 7,500 pounds of quarters.
Bob Dylan's Hair Settlement – In August 2013, Black Keys singer Dan Auerbach and his wife Stephanie Goins were in the midst of a divorce and one of the disputed items in the divorce was a lock of singer Bob Dylan's hair. The court ruled in favor of Goins in the proceedings – awarding her the coveted lock of hair and more than $5 million.
McDonald's Hot Coffee Settlement – A classic lawsuit and settlement – the McDonald's Hot Coffee Settlement involved Stella Liebeck and a hot cup of coffee. The product liability lawsuit was launched when Stella Liebeck spilled hot coffee in her lap in a McDonald's drive-thru and suffered third-degree burns. It was determined that the coffee – which should have been served at 140 degrees – was served at 190 degrees and she received $640,000 in damages.
Are you and your law firm in need of an online update? Do you need a brand-new website? Are you interested in online content and digital marketing? Civille is here to help and we will check all the boxes for you and your practice. Contact the Civille Team today for more information!