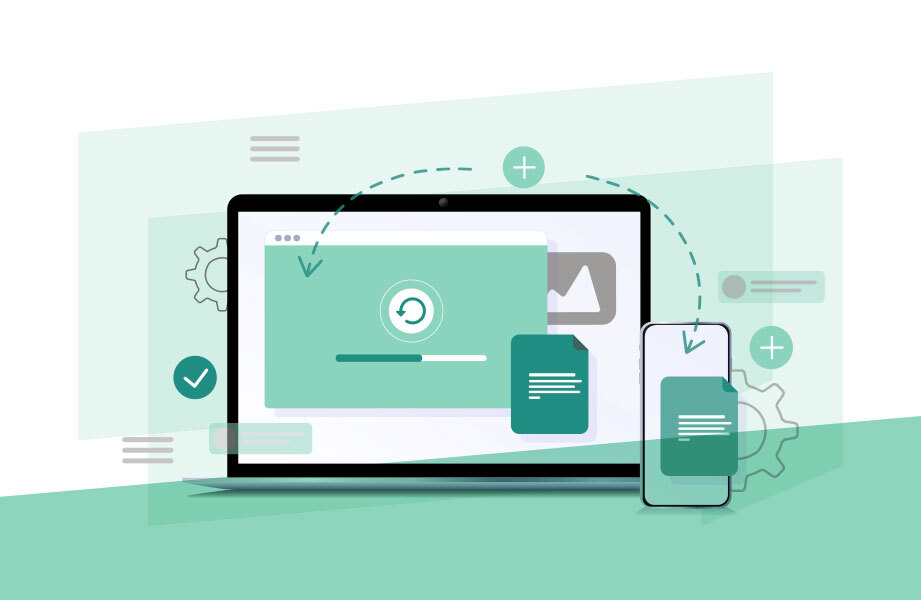 The website isn't secure. It loads slow. It breaks on mobile. The form doesn't even work. It's clear this law firm needs help. We call them up, excited to know we can make a real difference for their business.
Then comes the immediate response.
"The website is fine. We have enough business already." *Hangs up* 
Sigh.
Often, this is the unfortunate world of legal digital. Law firms — usually small to mid-size — don't value their online presence enough to have a functional website. But the reality is website leads are quality leads. And the right website tech can do the busy work for you by qualifying the leads, saving your firm a lot of time and money.
Imagine getting only the leads you want and having the intake process done for you.
Online Leads Are Your Best Leads
Too often, the website is seen as unimportant because firms have solid referral and third-party lead sources. And while these may convert at a reasonable rate, ignoring online leads is missing some of your best leads.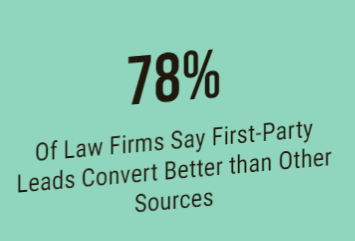 Online searchers are people that want legal services now and are looking for someone to help today. In fact, 78% of law firms agree with this, saying that first-party leads convert better than other sources. And for what a quality website and SEO package costs compared to third-party lead fees, the ROI of the website speaks for itself.
But if your website can't be found in search, doesn't work, or is highly outdated, these high-quality leads will be passing you by.
The website is essentially an extension of your office. And during COVID, people are more likely to find you and even want to do a consultation online.
You have the opportunity to personalize your web presence through your content, images, and user experience. Being found in search by optimizing your site for what your target clients are searching for and providing a welcoming presence when they get there will help you convert more of these high-quality online leads.
Let Your Website Tech Qualify Your Leads
If done right, your website should be bringing in strong organic traffic. With more traffic comes more leads. But this doesn't mean your intake team needs to be inundated with more work.
Every potential customer who comes to your website can be pre-qualified through tech, leaving you with leads ready to convert. Let's take a look at how that can work.
Enhanced Forms
Website forms are the most common vehicle to deliver an online lead. But just because everyone has a form doesn't mean they all have to function the same.
With functionality like Civille Law Forms, you can qualify a lead through your web form. These forms are customized to your business, asking the qualifying questions you want to ask. Then, if they are not optimal, you can refer them automatically or intake the lead as a less quality lead. As a bonus, leads that come through these multi-step forms have also proven to have a higher overall conversion rate.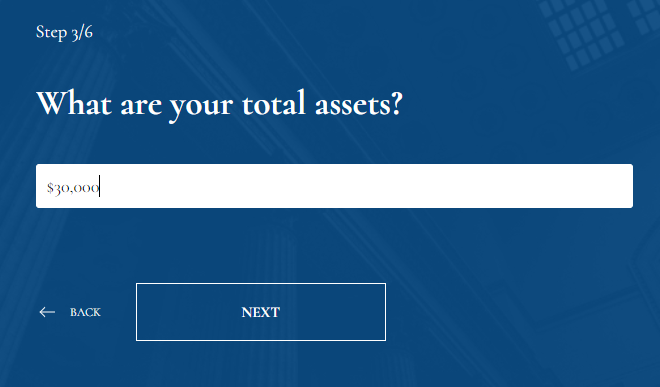 Enhanced Chat
Having a chat tool is an excellent idea to attract clients in need, but may be hesitant to fill out a form or call you directly. These potential clients are often younger and are comfortable communicating in this way.
There are several options with chat. The first option is to have a chat tool that mimics the multi-step form using AI, taking the customer down a path of qualification while maintaining the feel of a chat. The second is to offer a live chat service, where a real person does the intake. You can customize the questions in both scenarios so the lead is qualified before hitting your desk. 
Call Answering Service
With forms and chats taken care of, the other option for a potential customer to contact you is through a phone call. Your web tech can also handle this through an answering service that again can qualify the lead for you. Depending on your setup, you can also have this service warm transfer the best leads to your team to get them started right away.
Modernize Your Web Presence and Get Better Leads
If you aren't optimizing your website for search, making it attractive, and equipping it to qualify leads, you are missing the boat and letting your competitors grab these high-converting online leads.
Having a low-quality web presence means the good leads aren't finding you or are passing you by when they see your site (if it loads). This leaves you with the low-quality leads that only got to your site because they were denied elsewhere and are going down the line, finally coming across your site. This lowers your website conversion rate and creates more work for your intake team.
Your website isn't fine. And the business you are getting is wasting your time.