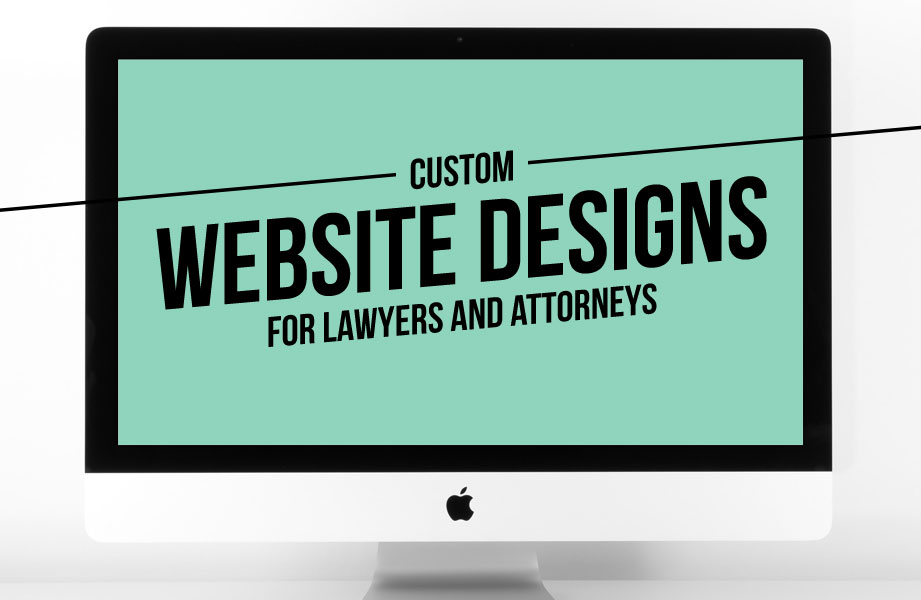 Every law firm—no matter how big or small—is unique and deserves its own custom website design. Your website is going to be the first touchpoint with your firm for a vast majority of your clients. In that regard, it's more important than your building, your office, or the clothes you wear. Civille can help you create a great first impression with our custom website designs for lawyers and attorneys.
A Design That Fits Your Brand
Every law firm should have a website, but how do you go about designing one? You might have a friend that does some WordPress or Squarespace on the side, but is that good enough? Maybe you even have a website provider in mind, but do they actually have the best interests of your law firm in mind? Civille does things a little differently. We are a young company that is already providing the best custom law firm websites out there. Learn a bit about what's important to us and what should be important to you when you are thinking about building a site for your law firm.
Throw Away the Cookie-Cutter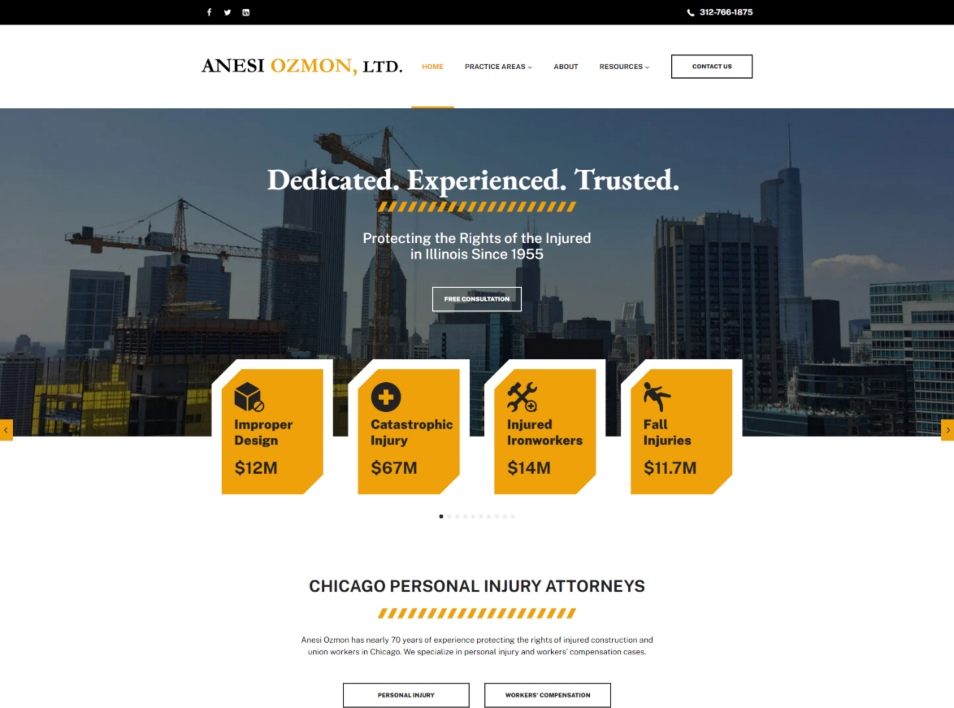 There are a lot of website providers out there that are just waiting to cram you and your firm into one of their templates. Change a few colors, add in some of your images, maybe swap a few things around, and call it yours.
That's not what we do at Civille. Yes, we have templates, but these are jumping off points more than anything, and you do not have to take our word for it. Look through a sampling of our clients and see for yourself that every site is unique and speaks to the individual needs of the lawyers and attorneys that it was designed for.
---
Check Out Other Civille Clients
The Importance of Speed
There are a lot of website companies and even individuals that will promise you a slick website, and they might even be able to deliver on your vision, but with the current state of SEO, speed is everything. No, we are not talking about turnaround time, but rather how long it takes your website to load.
It used to be that a slow website could lead to a higher bounce rate. This means people leave your site before spending any real time on your it. And though that is still the case, if your site isn't fast enough, Google isn't even going to bother ranking the site over other faster options in the first place.
If you already have a website, you can check your site speed with Google right now using their tool. Desktop scores are relatively easy to get, but ideally, you want a mobile score in the 90s to ensure that you are not missing out on search results you should otherwise be earning.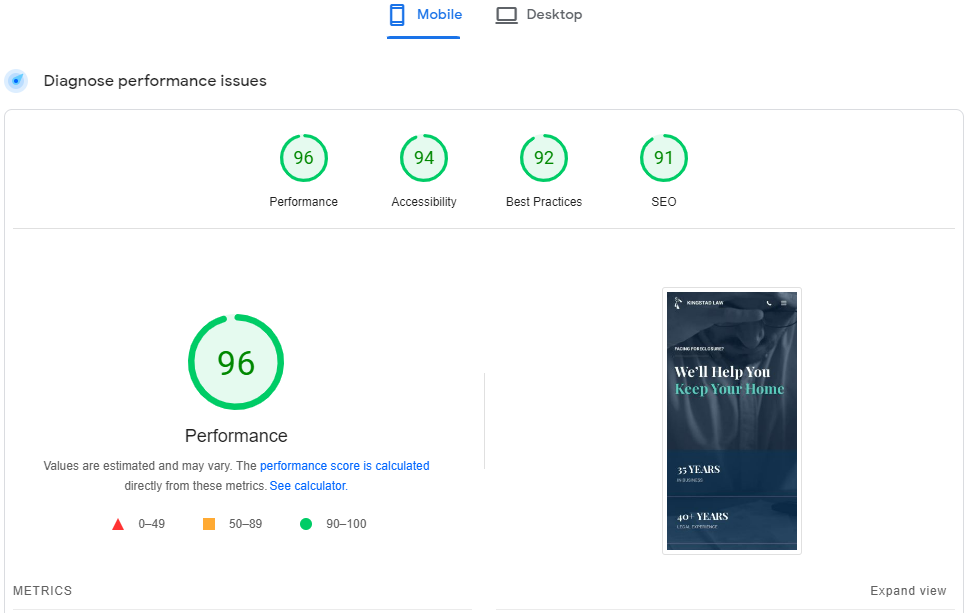 Making a site fast, no matter what platform you are using as your backbone, is difficult when you consider the types of speeds Google is expecting. The best way to get there is through custom code and knowledge of the field. That's just one of the things that Civille specializes in.
A Brand and Voice that Fits Your Design
If you are just starting out, or even looking to start over, you may not have much of a brand to tailor your website to, and that's okay. Civille can craft a logo, help you with brand voice, and we'll be writing all your content for you as well. Civille can be your one stop shop for your entire digital presence, and just like with your website, there are no cookie-cutter solutions that we will be working with. Instead, you get a website build process that is tailored to you, your needs, and your brand.
---
ChatGPT vs Google Bard: Breaking it Down
UI and SEO That Works
Engineers, at least in the physical space, firmly believe that form follows function. Often designers without a background in web design and even some major website providers do not adhere to this simple rule. You get a website that looks pretty but that is difficult to navigate or might even be missing core functionality that people have grown to expect from a law firm website and websites in general.
Beyond that, SEO needs to be a primary concern from the very beginning. Without strong SEO, just like with speed, it doesn't matter how pretty your website is, it's not going to gain a foothold for the search terms that you care about. When you are selecting a platform and a website provider, ensure that these things remain important.
Get a Civille Law Firm Website
Do you want to get started today? Reach out to Civille and tell us what you are looking for. We can't wait to help turn your digital dream into a digital reality. We truly believe that we make the best law firm websites out there or we wouldn't be in this business. Not only can we help you with your website, brand, and voice, but we can also provide recurring content, PPC advertising, Local Service Ad management, Google Business Profile optimization, and more.